Netflix announced JoJo's Bizarre Adventure Stone Ocean Episodes 25 – 38 premieres on December 1 worldwide. Episodes 1 – 24 are available to stream now on Netflix.
The latest season of JoJo's Bizarre Adventure anime begins airing across Japanese broadcasting networks starting January 2023. The anime will likely land on streaming services such as Crunchyroll next year.
A key visual featuring the main cast of characters for JoJo's Bizarre Adventure Stone Ocean was revealed via Netflix: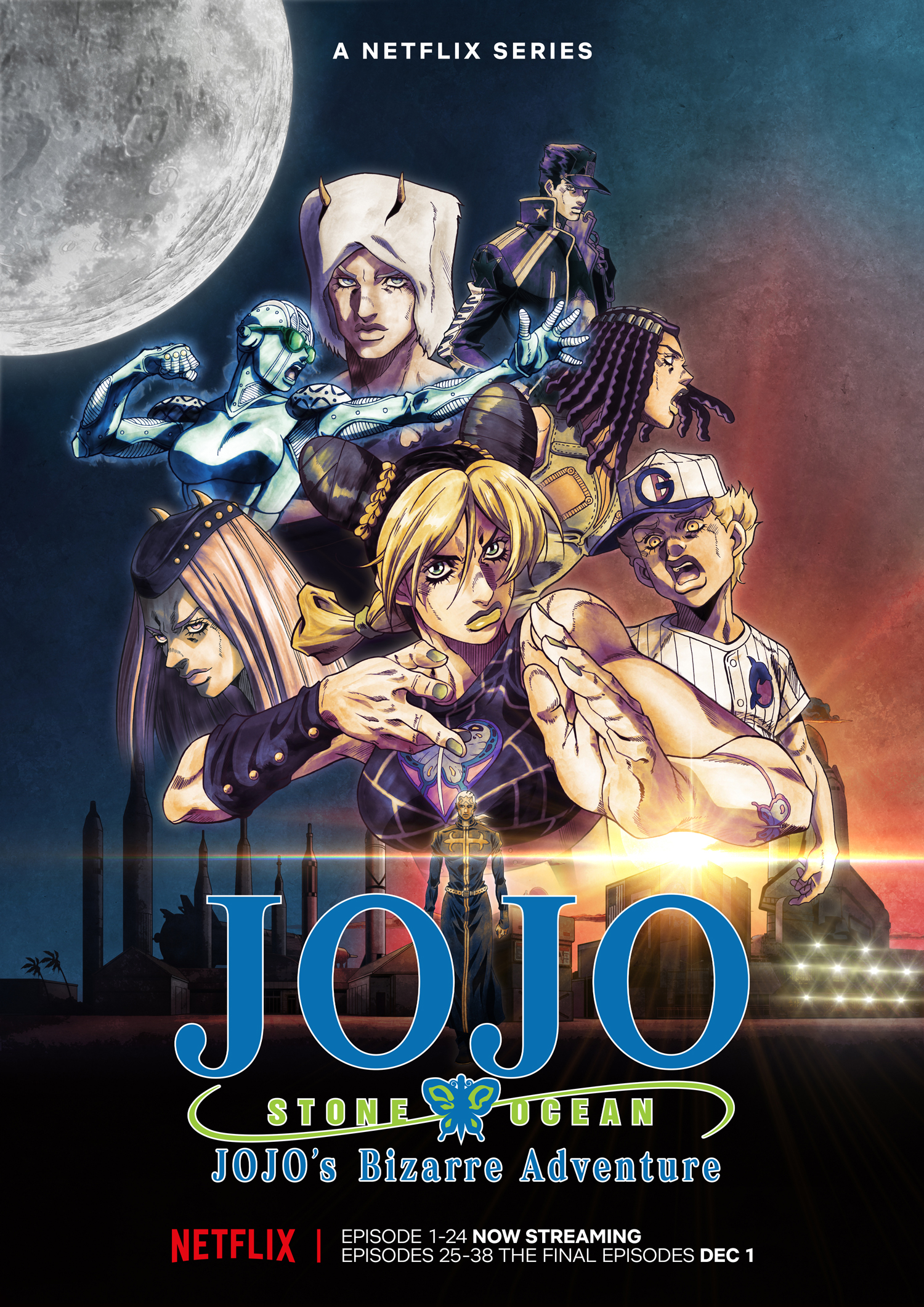 In case you missed it, Bandai Namco revealed Risotto Nero from Golden Wind is coming to JoJo's Bizarre Adventure: All-Star Battle R. More details about Risotto Nero's arrival may be found here.