During AnimeJapan 2023, TOHO Animation announced Jujutsu Kaisen season 2 premieres on July 6 via MBS and TBS in Japan. The MAPPA production staff and voice cast for season 2 have been revealed alongside a brand-new trailer.
Alongside the Jujutsu Kaisen season 2 premiere date announcement, a new key visual and official trailer were released via the official Twitter account. Jujutsu Kaisen fans can expect another trailer before the premiere of the second season on July 6.
Staff and voice cast members for Jujutsu Kaisen season 2 include:
Production Staff
Director: Shouta Goshozono (Jujutsu Kaisen episode 17 key animator)
Series Composer: Hiroshi Seko (Jujutsu Kaisen Season 1)
Character Design: Tadashi Hiramatsu ​​(Jujutsu Kaisen Season 1), Sayaka Koiso (Jujutsu Kaisen 0 chief animation director)
Assistant Director: Ryota Aikei
Art Director: Junichi Higashi
Color Design: Eiko Matsushima
CGI Producer: Yusuke Tannawa
3DCG Director: Daisuke Ishikawa (Monster's Egg)
Compositing: Teppei Ito
Editing: Keisuke Yanagi
Music: Yoshimasa Terui
Sound Director: Yasunori Ebina
Sound Production: dugout
Animation Production: MAPPA
Voice Cast
Satoru Gojo voiced by Yuichi Nakamura (Hawks in My Hero Academia)
Suguru Geto voiced by Takahiro Sakurai (Reigen in Mob Psycho 100)
Shoko Ieiri voiced by Aya Endo (Komugi in Hunter x Hunter (2011))
Riko Amanai voiced by Anna Nagase (Ushio in Summer Time Rendering)
Toji Fushiguro voiced by Takehito Koyasu (Zeke in Attack on Titan)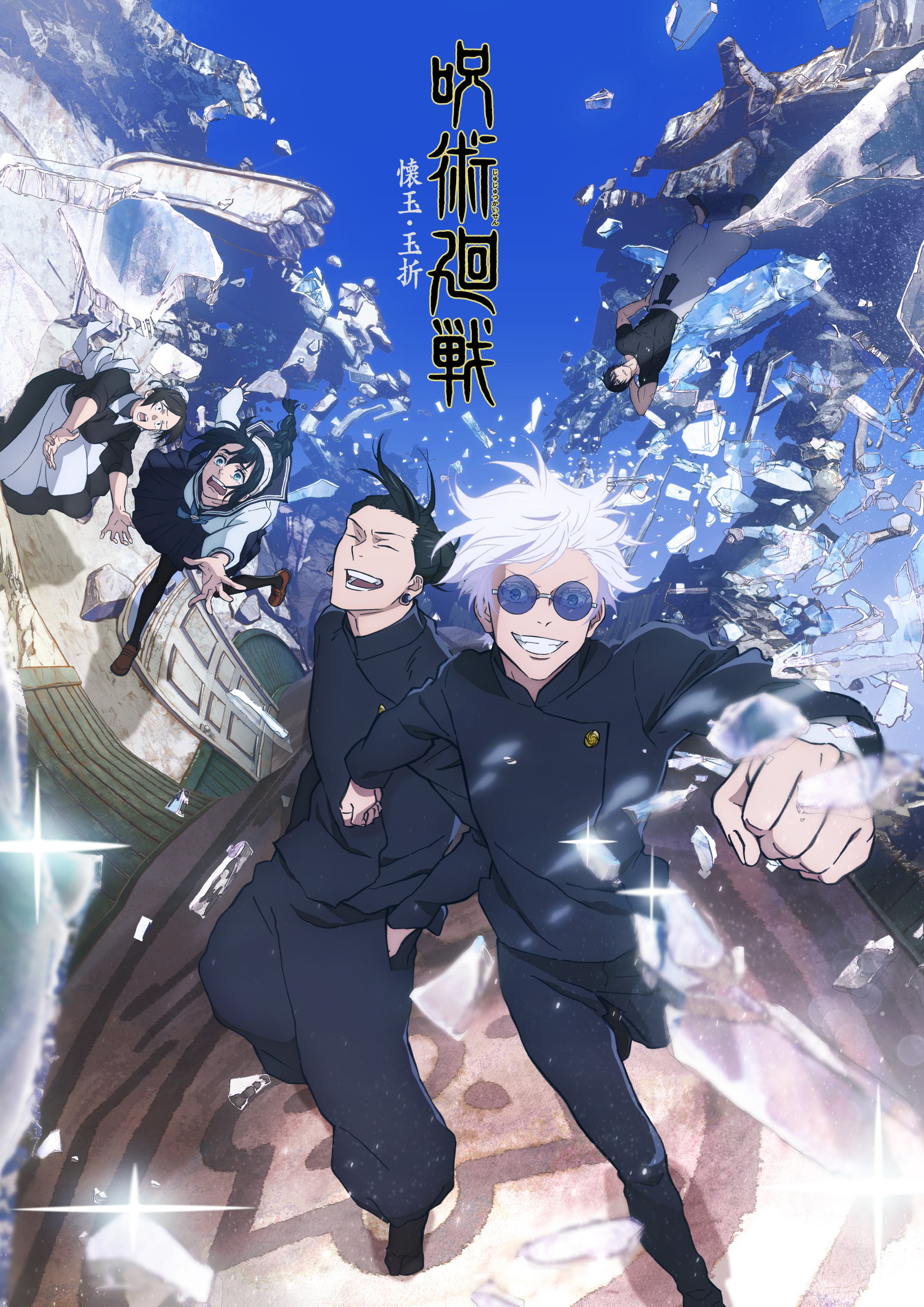 Official Trailer
Here's an overview of the Jujutsu Kaisen anime via Crunchyroll:
About Jujutsu Kaisen
Yuji Itadori is a boy with tremendous physical strength, though he lives a completely ordinary high school life. One day, to save a classmate who has been attacked by curses, he eats the finger of Ryomen Sukuna, taking the curse into his own soul. From then on, he shares one body with Ryomen Sukuna. Guided by the most powerful of sorcerers, Satoru Gojo, Itadori is admitted to Tokyo Jujutsu High School, an organization that fights the curses… and thus begins the heroic tale of a boy who became a curse to exorcise a curse, a life from which he could never turn back.
Lastly, the first season of Jujutsu Kaisen and the Jujutsu Kaisen 0 movie are available to stream now on Crunchyroll.