After the final episode of the My Hero Academia season 6 anime aired, TOHO Animation confirmed season 7 is currently in production. The official My Hero Academia Twitter account also revealed new details about the upcoming anime and the appearance of Star and Stripe.
An official teaser trailer and new key visual for My Hero Academia season 7 were revealed. The key visual was drawn by Yoshihiko Umakoshi, the character designer for the ongoing My Hero Academia anime. Additionally, the official My Hero Academia Twitter account announced renowned voice actress Romi Park will voice Star and Stripe in the seventh season.
Further details about season 7, including a release date, were not revealed. However, this provides another opportunity for fans to catch up on the series. The sixth season of My Hero Academia premiered on October 1, 2022 with two consecutive cours. All 25 episodes of My Hero Academia season 6 are available to stream now at Crunchyroll.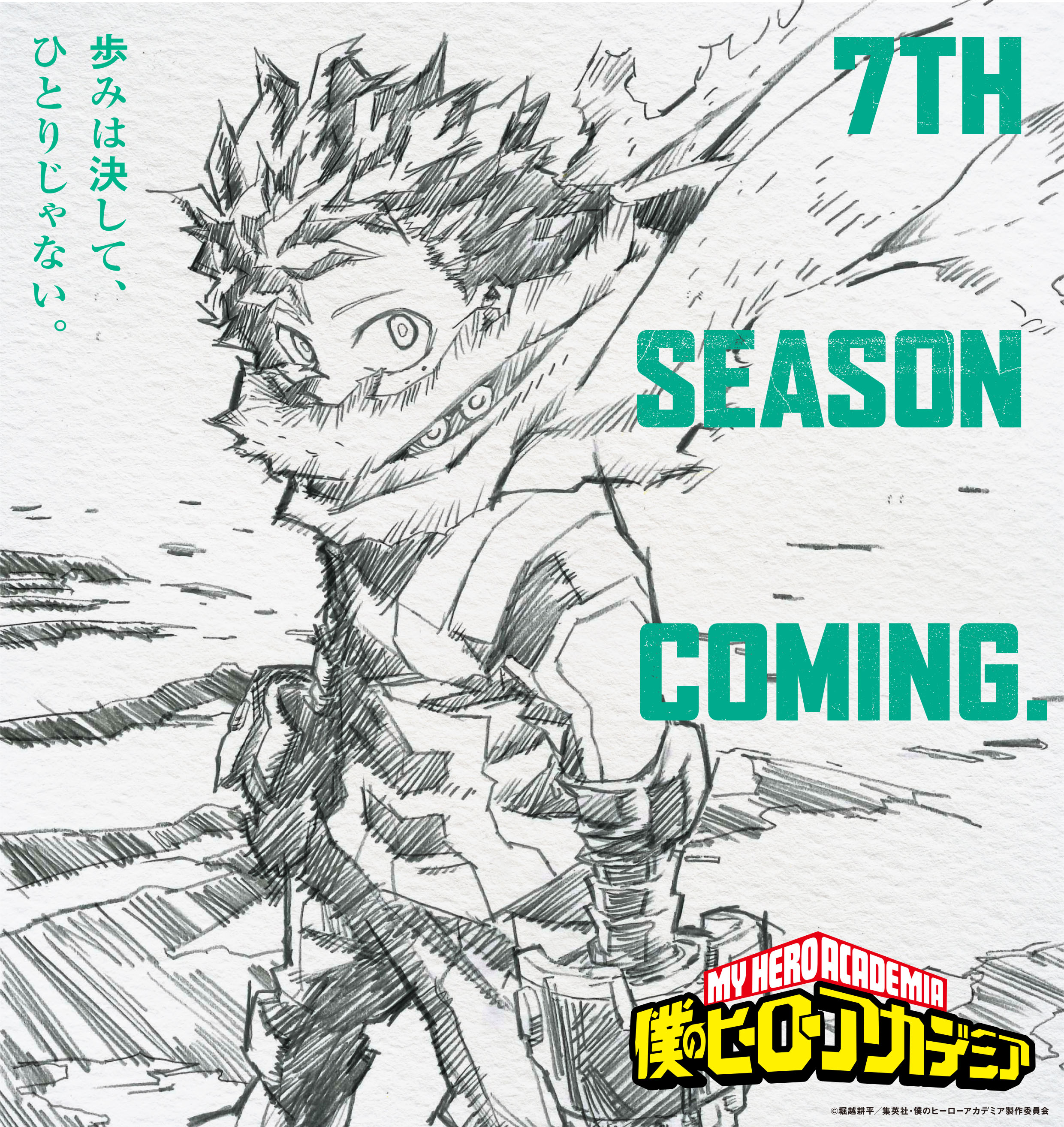 Star and Stripe Confirmation
/
新キャラ&キャストが来た!!
\

『僕のヒーローアカデミア』
6期最終回で登場

アメリカ合衆国No.1ヒーロー
【スターアンドストライプ】!

キャストは #朴璐美 さん!@romiansaran

7期での活躍をお楽しみに!!

朴さんから熱いコメント到着!!
▼https://t.co/ZSZLvuyYYx#ヒロアカ #heroaca_a pic.twitter.com/heFThXiYfc

— 僕のヒーローアカデミア/ヒロアカ アニメ公式 (@heroaca_anime) March 25, 2023
My Hero Academia Season 7 Teaser Trailer
Here's an overview of My Hero Academia via Crunchyroll:
About My Hero Academia
Izuku has dreamt of being a hero all his life—a lofty goal for anyone, but especially challenging for a kid with no superpowers. That's right, in a world where eighty percent of the population has some kind of super-powered "quirk," Izuku was unlucky enough to be born completely normal. But that's not enough to stop him from enrolling in one of the world's most prestigious hero academies.
Lastly, all six seasons of My Hero Academia are available to stream now on Crunchyroll.