Famitsu revealed its July 28 issue featuring details about the highly anticipated action RPG, Final Fantasy XVI. The new issue releases on July 14 in Japan.
The July 28 issue includes a 16-page special feature about Final Fantasy XVI, the latest trailer, and an interview with producer Naoki Yoshida. In general, the issue provides an overview of the upcoming Final Fantasy RPG.
Overview
FINAL FANTASY XVI brings players into a world where Eikons are powerful and deadly creatures that reside within Dominants—a single man or woman who is blessed with the ability to call upon their dreaded power. The story follows Clive Rosfield, a young man dedicated to mastering the blade, who is dubbed the First Shield of Rosaria and tasked to guard his younger brother Joshua—the Dominant of the Phoenix. Unexpected events set Clive on a dark and dangerous road to revenge.
Check out the Famitsu issue cover below, featuring artwork of Final Fantasy XVI protagonist Clive Rosfield: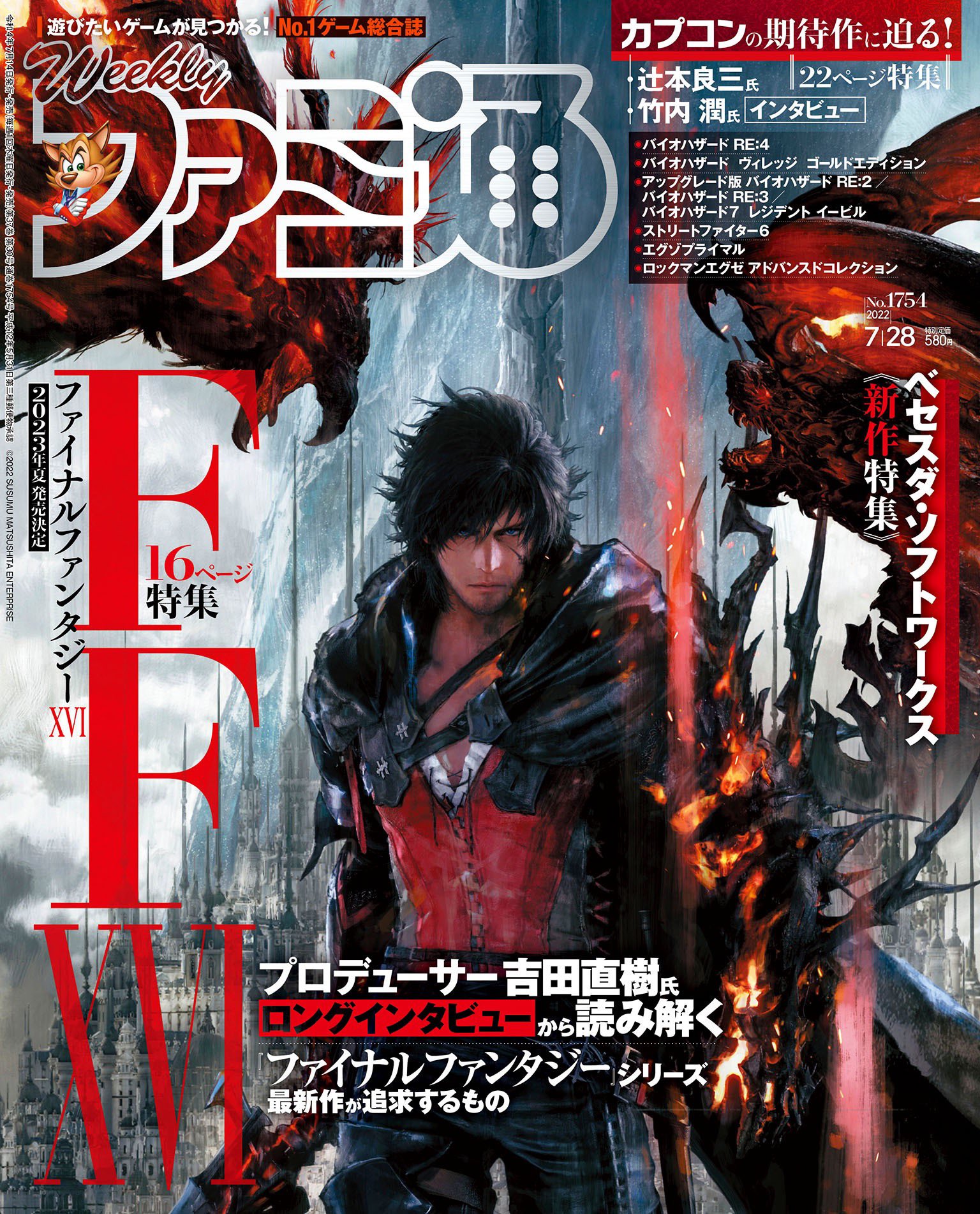 Additionally, the July 28 issue includes details about the Resident Evil series updates for PlayStation 5 and Xbox Series X|S. Details about Street Fighter 6, EXOPRIMAL, Fairy Fencer F: Refrain Chord, and Digimon Survive are available in the new issue.
Readers may purchase the new issue through the Amazon Japan storefront for 580 yen, which is roughly $4.23. Final Fantasy XVI is currently in development, and a new trailer is coming in Fall 2022. Lastly, Final Fantasy XVI releases in Summer 2023 for PS5 worldwide.