Famitsu revealed its February 16, 2023 magazine issue releases on Thursday, February 2 featuring a cover story for the 2nd anniversary of Blue Archive.
The new Famitsu issue includes the latest information about Blue Archive, results from a recent questionnaire, and a detailed student list. Additionally, the new issue includes a Blue Archive 2nd anniversary key visual (B3 poster) in the appendix. Furthermore, the issue includes more details about Hogwarts Legacy and other upcoming titles. Famitsu readers may purchase the new issue on Amazon Japan.
Blue Archive celebrates its 2nd anniversary in Japan and its 1.5 anniversary globally for Android and iOS. During a recent anniversary event, NEXON and Yostar announced a Blue Archive TV anime is currently in production. A release date was not confirmed for the upcoming anime adaptation.
The Blue Archive anime will likely be produced by Yostar Pictures, the official Yostar anime production studio. Yostar Pictures is mostly known for its recent Azur Lane and Arknights anime projects. Arknights: Prelude to Dawn recently concluded and the sequel, Arknights: Perish in Frost, is currently in production.
Check out the new Famitsu cover art below: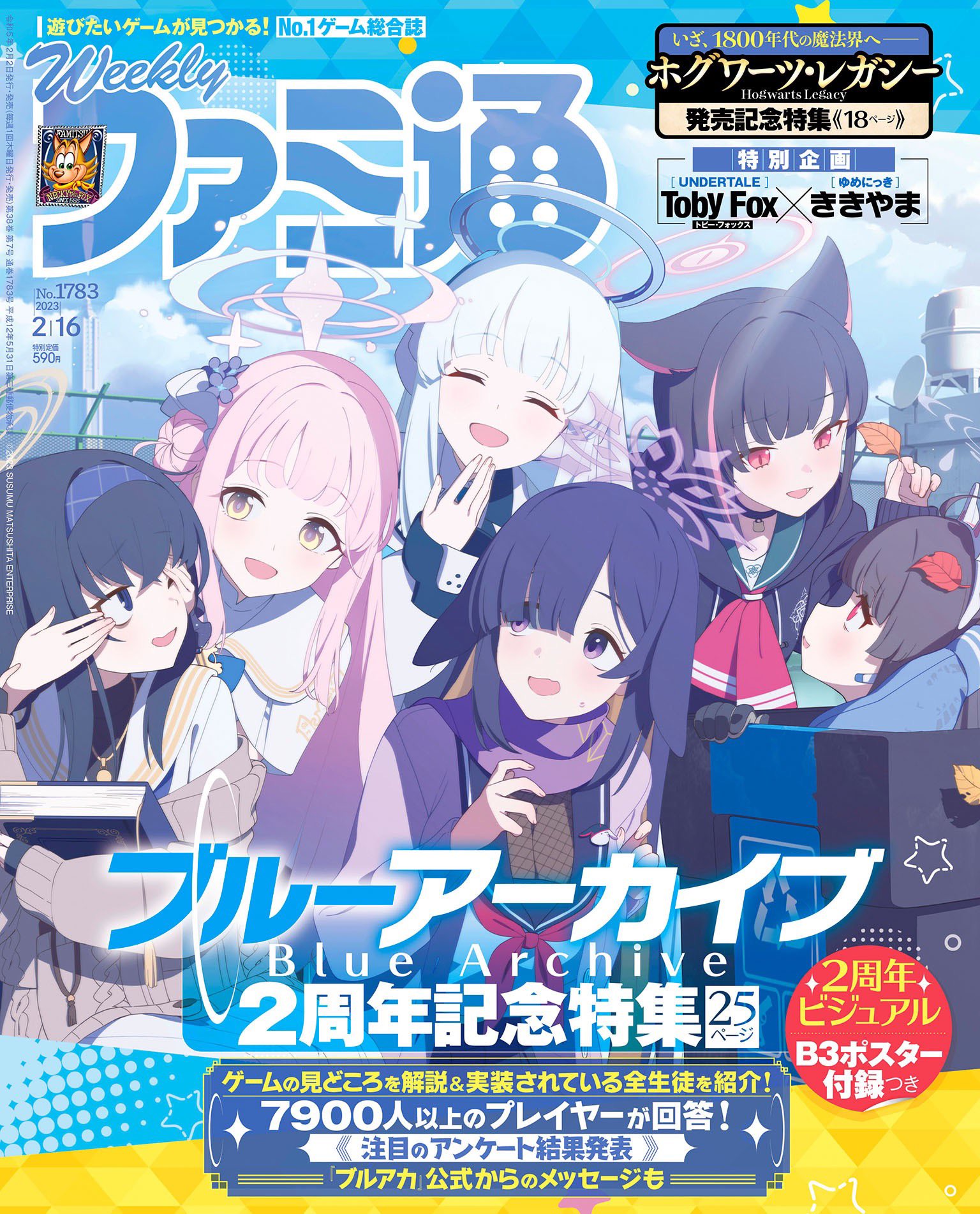 More details about the Blue Archive anime and Arknights: Perish in Frost are coming at a later date. Lastly, Blue Archive is available now for Android and iOS worldwide.
Visit Final Weapon's extensive coverage of Japanese titles: