Nintendo and Intelligent Systems released new details about Fire Emblem Engage and Lyn, the "Emblem of Blazing" and returning character from Fire Emblem: The Blazing Blade.
Hailing from another world, Lyn is a nomad from the Sacae region and a highly skilled swordswoman. Lyn is known as the Emblem of Blazing in Fire Emblem Engage, and her Emblem Ring specializes in attack power and disabling enemy counterattacks. Further, Lyn is a boon for units with high attack power, and she's great for maintaining momentum in short-range attacks.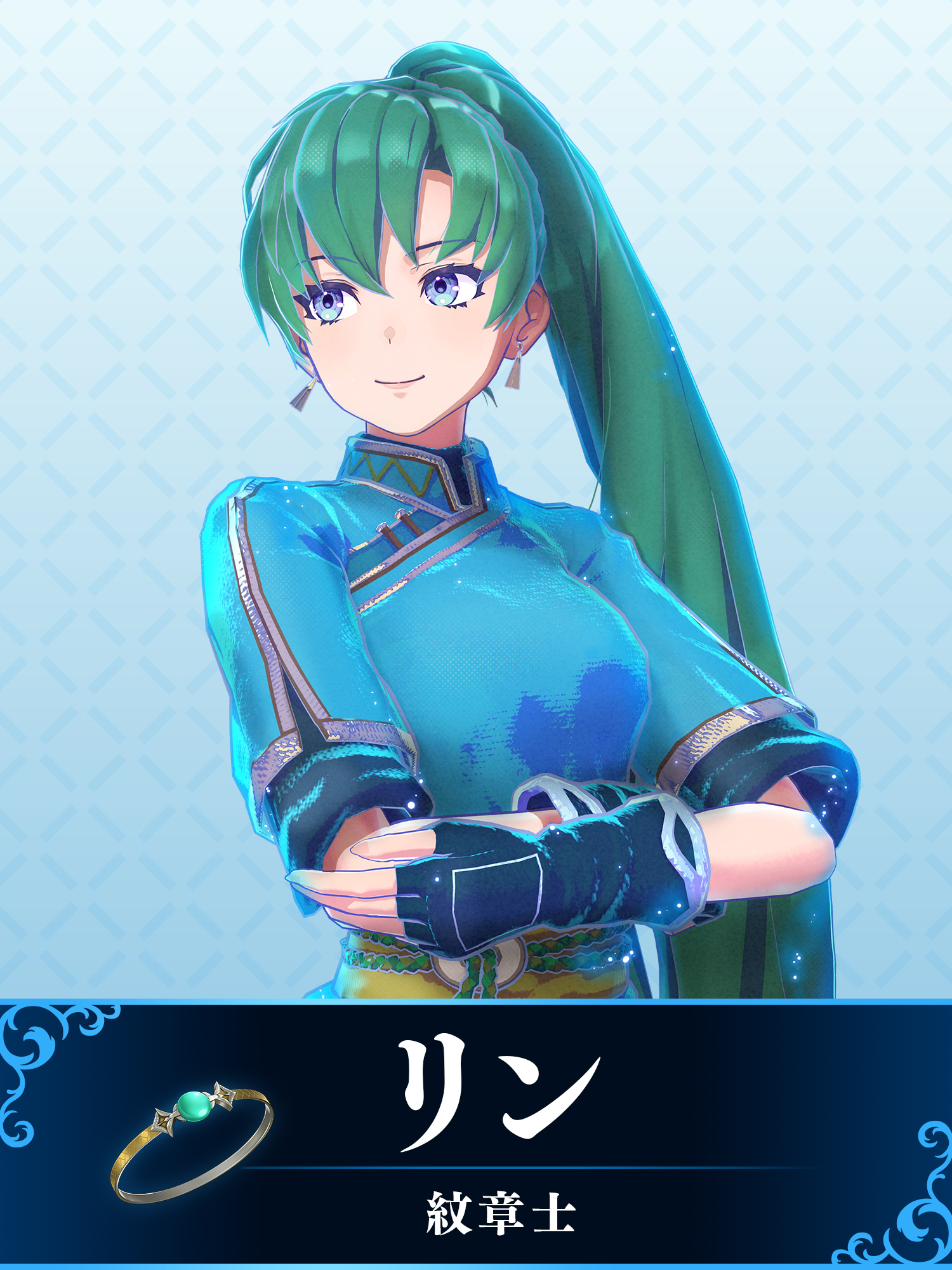 Introduction Video
烈火の紋章士「リン」の指輪の使い方をご紹介。相手に反撃の機会を与えない猛攻によって勝利する戦法が得意。近距離での攻めの勢いと、どこからでも狙い撃つ遠距離射撃どちらも得意な、火力の高いユニットとの相性が良い紋章士です。#FEエンゲージ pic.twitter.com/ZBKL4C3j6m

— 『ファイアーエムブレム』総合 (@FireEmblemJP) December 8, 2022
Lyn Speaks to Etie
紋章士「リン」とエーティエの会話です。鍛錬好きのエーティエは、リンにも鍛錬を勧めています。#FEエンゲージ pic.twitter.com/u9RwC6pIVT

— 『ファイアーエムブレム』総合 (@FireEmblemJP) December 8, 2022
Here's an overview of Lyn's Emblem Ring skills via Perfectly Nintendo:
Sync Skill: Offensive (official English name pending). Allows your Unit to launch a follow-up attack before the enemy's counterattack, provided their speed is significantly higher than the enemy's. This allows you to defeat enemies without taking any damage.
Engage Weapon: Killer Bow. Makes it easier for your Unit to get Critical Hits.
Engage Skill: Call Doubles. Conjures up 4 doubles around the unit, which can be used as decoy. They will also take part in a Chain Attack from anywhere.
Engage Attack: Astra Storm. Allows your unit to hit enemies with 5 consecutives attacks from a very long distance with a bow. If the Unit has the Stealth Fighting Style, then their range is increased by 10 spaces.
Lastly, Fire Emblem Engage launches January 20, 2023 for Nintendo Switch.