Nintendo and Intelligent Systems revealed new details about Fire Emblem Engage and Corrin, the "Emblem of Fates."
Corrin is the protagonist of Fire Emblem Fates and another returning character for Fire Emblem Engage. Like Alear, Corrin carries the blood of ancient dragons. Corrin is known as the Emblem of Fates, and her Emblem Ring focuses on the use of buffs and debuffs to give the player an advantage.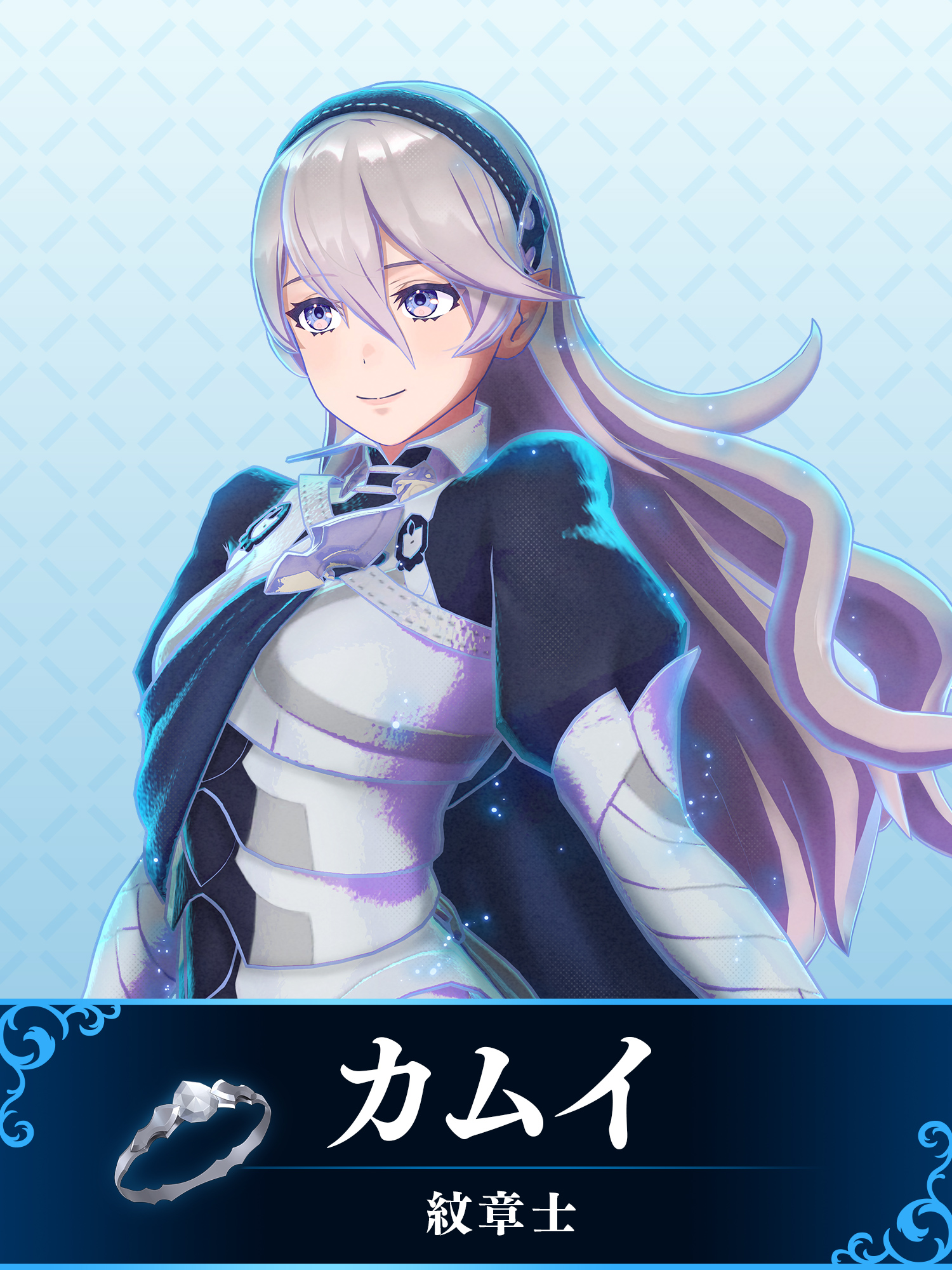 Corrin Introduction Video
選択の紋章士「カムイ」の指輪の使い方をご紹介。敵の行動や地形効果を制御し、戦いを有利にコントロールすることができます。バフ効果とデバフ効果を上手く使って戦況を有利に進められる、サポート役として頼もしい紋章士です。#FEエンゲージ pic.twitter.com/q7Dgdmosnd

— 『ファイアーエムブレム』総合 (@FireEmblemJP) December 5, 2022
Here's an overview of Corrin's skills via Perfectly Nintendo:
Sync Skill: Dragon Vein. With this, you can add various special effects to terrain. For example, a Flying Unit will be able to add the Aroma (unofficial name) effect, which is a Healing effect. The effect you get depends on the Fighting Style of the Unit wearing Corrin's Emblem Ring. Dragon Units can select any effect!
Engage Weapon: Dual Katana. This weapon "reverses" the usual Weapon Triangle system. Despite being a sword, it has the advantage against the Spear, but as a result, it's weak against Axes.
Engage Skill: Curse (unofficial name). Prevents the enemy located within 1 space from your Unit from moving when you're on the offensive. Pretty handy when enemies are clustered in one place!
Engage Attack: Torrential Roar. Attacks enemies on 3 spaces in front of your Unit, and gives terrain the "Puddle" effect (Evasion Down). If enemies are all lined up, use this powerful attack to not only hit them all at once, but also make it harder for them to counterattack!
Lastly, Fire Emblem Engage launches January 20, 2023 for Nintendo Switch.