Nintendo and Intelligent Systems revealed new details about Fire Emblem Engage and Byleth, a returning character from Fire Emblem: Three Houses.
Byleth is also known as the Emblem of the Academy, which references his role as instructor at the Garreg Mach Monastery's military academy. In Fire Emblem Engage, Byleth is able to enhance the abilities of his allies in battle, including the unit equipped with his Emblem Ring. As a result, Byleth excels with the support of allies.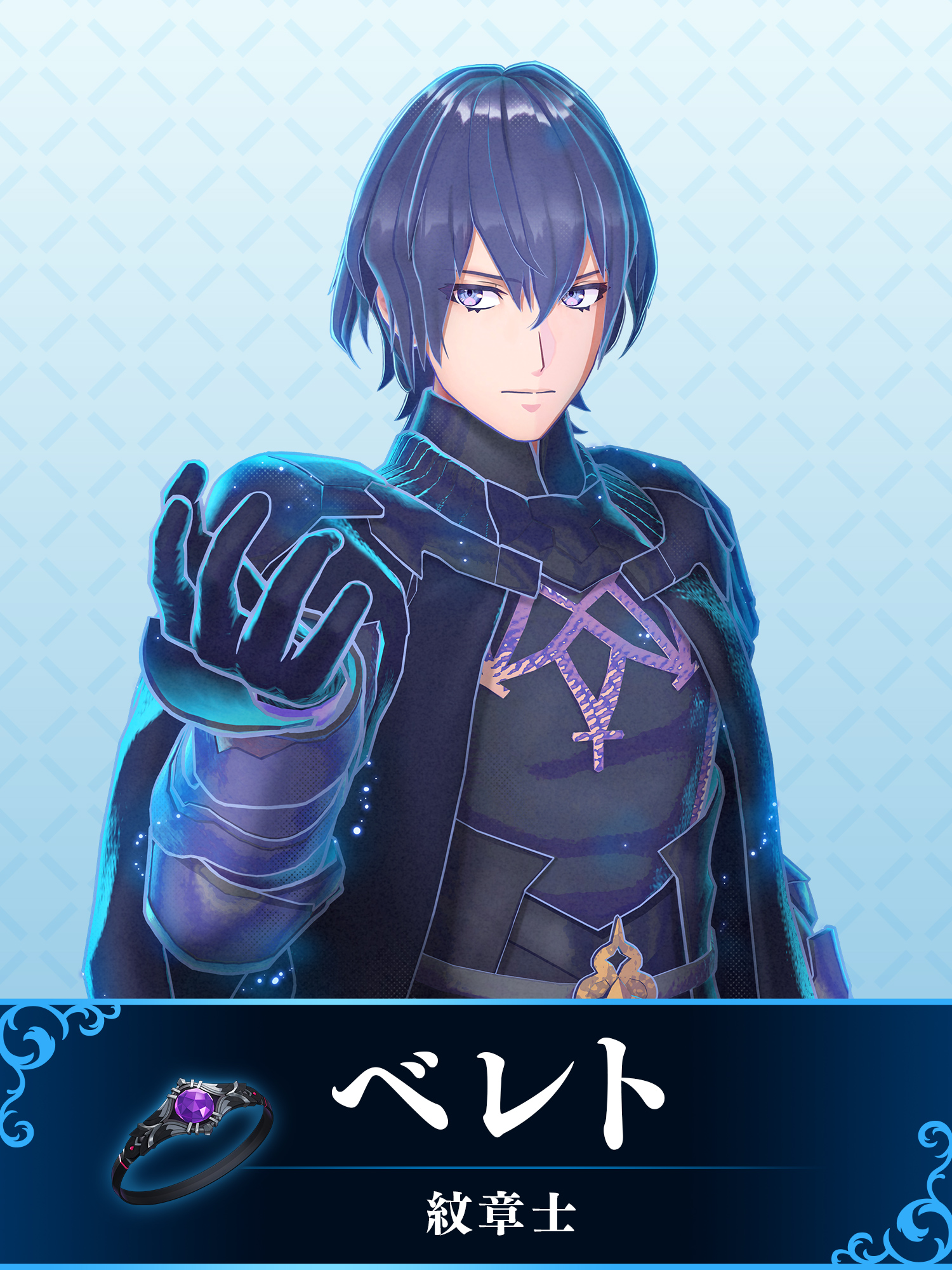 Byleth's Introduction Video
風花の紋章士「ベレト」の指輪の使い方をご紹介。味方の能力を上昇させ、勝利へと導くことができます。単独行動よりも、周囲を味方で固めてこそ効果を発揮できる紋章士です。#FEエンゲージ pic.twitter.com/2834LU7V5I

— 『ファイアーエムブレム』総合 (@FireEmblemJP) December 2, 2022
Here's an overview of his Emblem Ring and skills via Perfectly Nintendo:
Sync Skill: Divine Pulse. Gives a certain probability of landing a hit when your attack is supposed to miss.
Engage Weapon: Heroes' Relics. Allows the Unit wearing his Emblem Ring to use a special weapon (namely, the same Heroes' Relics from Fire Emblem: Three Houses) based on their Fighting Style. For example, a Magic Unit will get Thyrsus, a staff that increases the range of magic attacks by 2 spaces simply by equipping it.
Engage Skill: Instruct. Allows you to use the Instruct command to boost the abilities of nearby allies for one turn. How big the boost is depends on the Fighting Style of the Unit with Byleth's Emblem Ring. For example, when used by a Dragon Unit, all seven basic stats get a +3 bonus.
Engage Attack: Goddess Dance. A powerful technique that not only boosts the basic abilities of nearby allies (up to 4 Units), but also allows them to act again even if they have already finished their turn. Combined with a Unit with great mobility like Fliers, this Engage Attack can be used to turn the tables in a distant corner of the map.
Lastly, Fire Emblem Engage launches January 20, 2023 for Nintendo Switch worldwide.