Two new ratings were filed by the ESRB for PC versions of Ryu Ga Gotoku Studio's Judgment and Lost Judgment games. These announcements are expected to be made during the RGG Summit 2022: Ryu Ga Gotoku Studio New Game Presentation on September 14.
The ratings were captured by screenshot, courtesy of Wario64: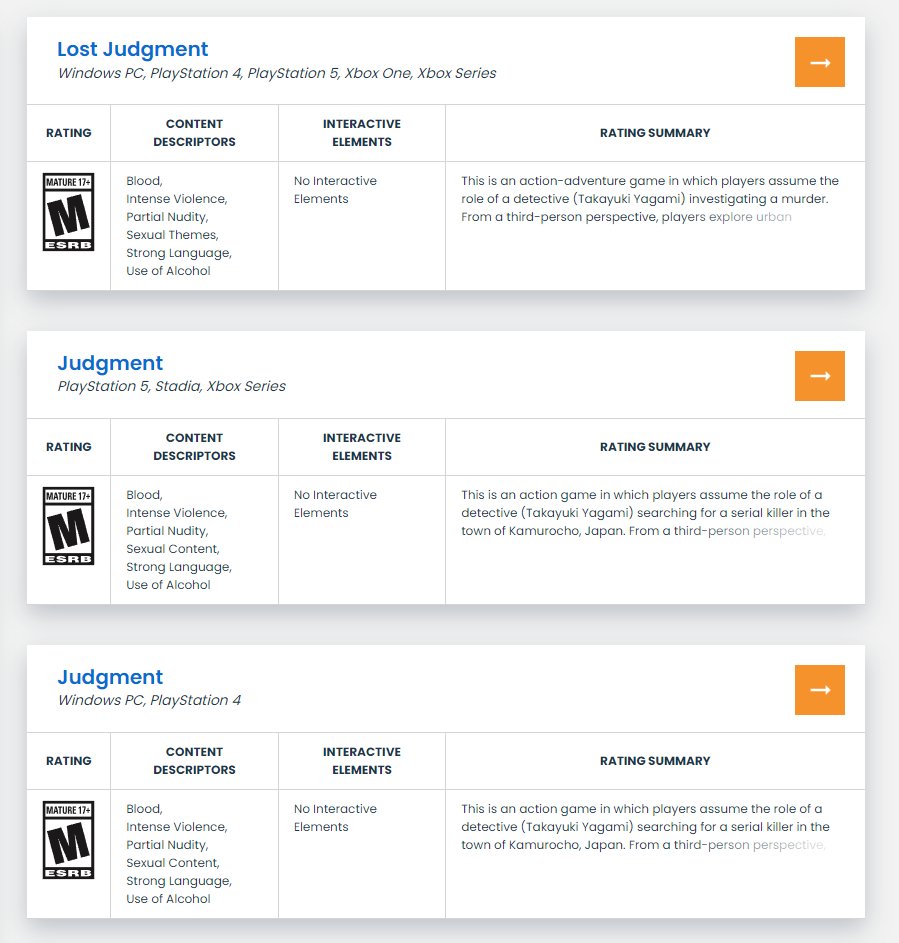 Like a Dragon: Ishin was finally revealed for PlayStation 4 and PlayStation 5 with a worldwide release. More details about the upcoming release are available here.