Nintendo and Intelligent Systems revealed new details about Fire Emblem Engage and Lucina, the Emblem of Awakening.
Lucina is one of the main characters of Fire Emblem Awakening and the daughter of Chrom, the prince of the Kingdom of Ylisse. Additionally, the father and daughter are descendants of Marth. Lucina returns in Fire Emblem Engage as a powerful Emblem that gathers strength with her allies. Additionally, she's able to nullify incoming attacks and prioritize Chain Attacks.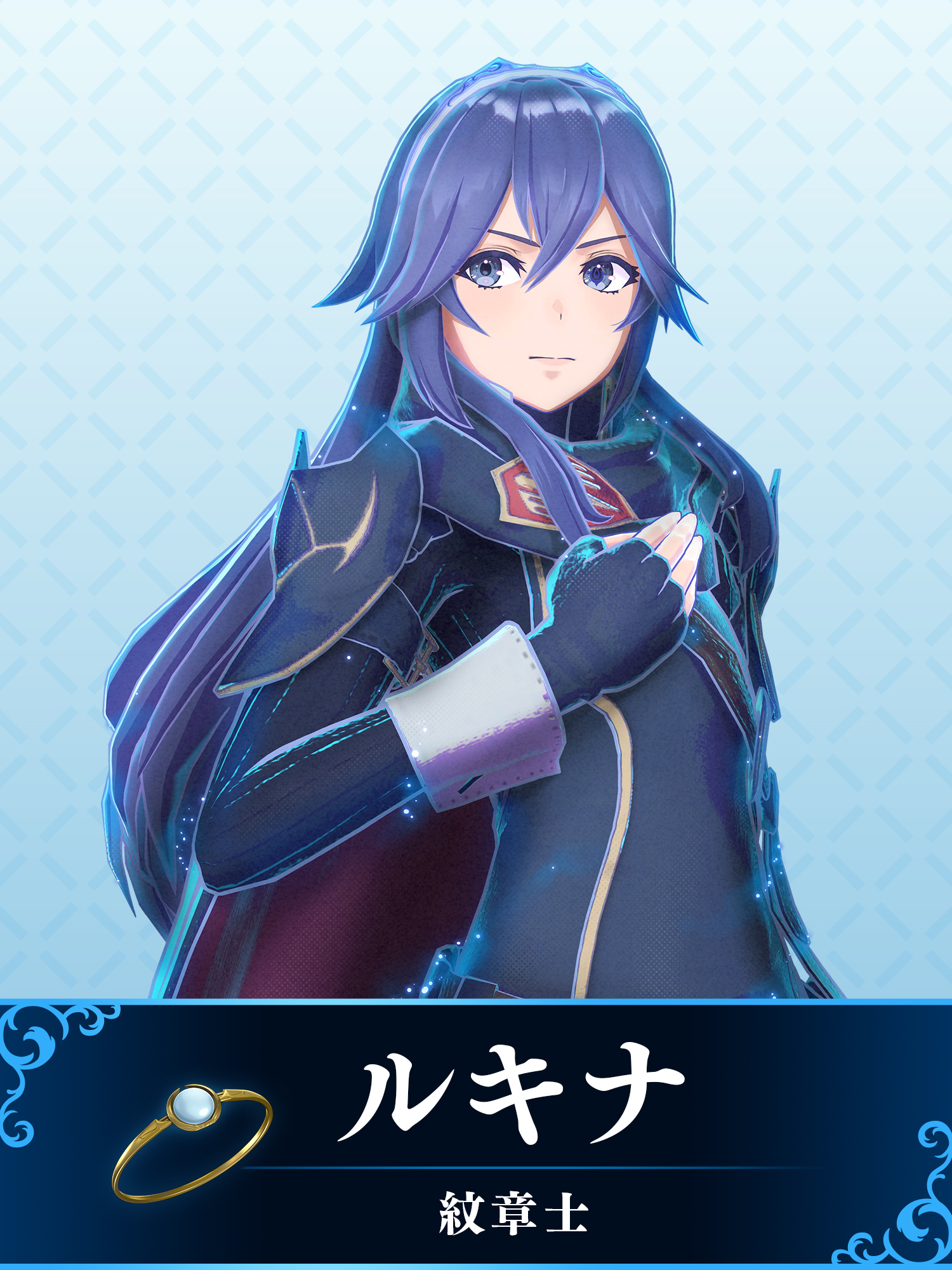 Lucina Introduction Video
覚醒の紋章士「ルキナ」の指輪の使い方をご紹介。仲間との共闘を得意とし、仲間の近くで戦うときに、守りの面でも攻めの面でも、大きな力を発揮する紋章士です。#FEエンゲージ pic.twitter.com/iCMABTQ6yG

— 『ファイアーエムブレム』総合 (@FireEmblemJP) December 23, 2022
Etie Speaks to Lucina
紋章士「ルキナ」とエーティエの会話です。花を真剣に見つめています。#FEエンゲージ pic.twitter.com/dgKSKoUOVc

— 『ファイアーエムブレム』総合 (@FireEmblemJP) December 23, 2022
Here's an overview of Lucina's Emblem Ring skills via Perfectly Nintendo (official English names pending):
Sync Skill: Dual Attack. Allows any Unit to launch a Chain Attack regardless of their Fighting Style. The further they can attack, the more likely they are to launch one.
Engage Weapon: Noble Rapier. Deals extra damage to Cavalry and Heavy Armour enemies.
Engage Skill: Bond Shield. Offers high probability of nullifying attacks targeting all nearby allies. If the Unit with Lucina's Emblem Ring has the Qigong Fighting Style, that probability is 100%.
Engage Attack: All For One. When launched, all allies within two spaces of the Unit will take part in a Chain Attack, regardless of their Fighting Style. You can have all your Units take part in that Chain Attack at once depending on how they're positioned on the battlefield!
Lastly, Fire Emblem Engage launches January 20, 2023 for Nintendo Switch.