Nintendo and Intelligent Systems revealed new details about Fire Emblem Engage and Leif, the "Emblem of Genealogy" and protagonist of Fire Emblem: Thracia 776.
Leif is a playable character in Fire Emblem: Genealogy of the Holy War and an Emblem in Fire Emblem Engage. He's the cousin of Seliph, who is the hero of the Holy War and the son of Sigurd. Leif carries the bloodline of two holy warriors.
As a holy Emblem, Leif is a well-rounded warrior who can handle any opponent despite a potential disadvantage in the weapon triangle. In fact, his most powerful ability makes use of swords, lances, axes, and bows. Any unit may take advantage of his powerful Emblem Ring.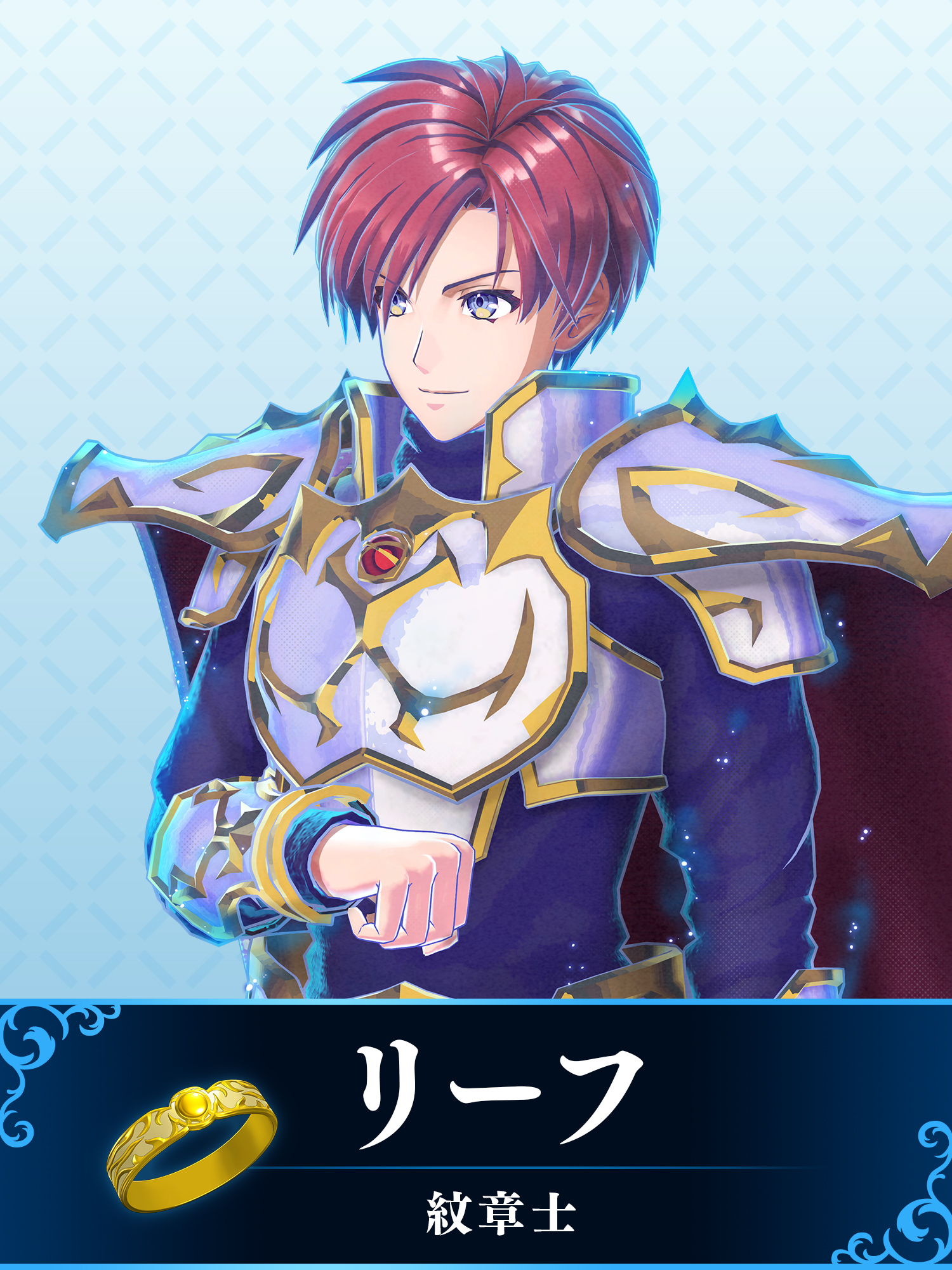 Leif Introduction Video
系譜の紋章士「リーフ」の指輪の使い方をご紹介。あらゆる武器を操り、臨機応変に戦うことができます。武器や兵種の相性を気にせず、どこにでも攻め込むことができるオールマイティーな紋章士です。 #FEエンゲージ pic.twitter.com/8KNpfSKYaE

— 『ファイアーエムブレム』総合 (@FireEmblemJP) December 19, 2022
Clanne Speaks to Leif
紋章士「リーフ」とクランの会話です。賢王とされるリーフの前で、畏まってしまうクランです。 #FEエンゲージ pic.twitter.com/nJ8yUeNx7d

— 『ファイアーエムブレム』総合 (@FireEmblemJP) December 19, 2022
Here's an overview of Leif's Emblem Ring abilities via Perfectly Nintendo (official English names pending):
Sync Skill: Vital Point Shift – Reduces damage taken from enemies when weapon affinity is favorable.
Engage Weapon: Killer Axe – A powerful axe with increased crit rate.
Engage Skill: Adaptability – Automatically switches to a weapon that gives you the advantage over the enemy's when under attack. For example, switches to a spear against a sword user, or a sword against an axe user. Also, Unit will always be able to counter regardless of range.
Engage Attack: Tetratrick – Allows the Unit to unleash a flurry of attacks using swords, spears, axes, and bows, which has a high Break rate. Units with the "Qigong" Fighting Style are guaranteed to deal the Break status regardless of the enemy's weapon type.
Lastly, Fire Emblem Engage launches January 20, 2023 for Nintendo Switch.