Famitsu revealed their May 12th/19th combined issue releasing on April 28th! The new issue includes a special feature celebrating the Kingdom Hearts 20th Anniversary. In the feature, Famitsu goes over key moments of the Kingdom Hearts franchise leading up to Kingdom Hearts IV. Additionally, the feature includes an exclusive interview with series director Tetsuya Nomura. The 20th anniversary visual featuring the Kingdom Hearts IV version of Sora is on the front cover. Various characters from across the franchise are also shown: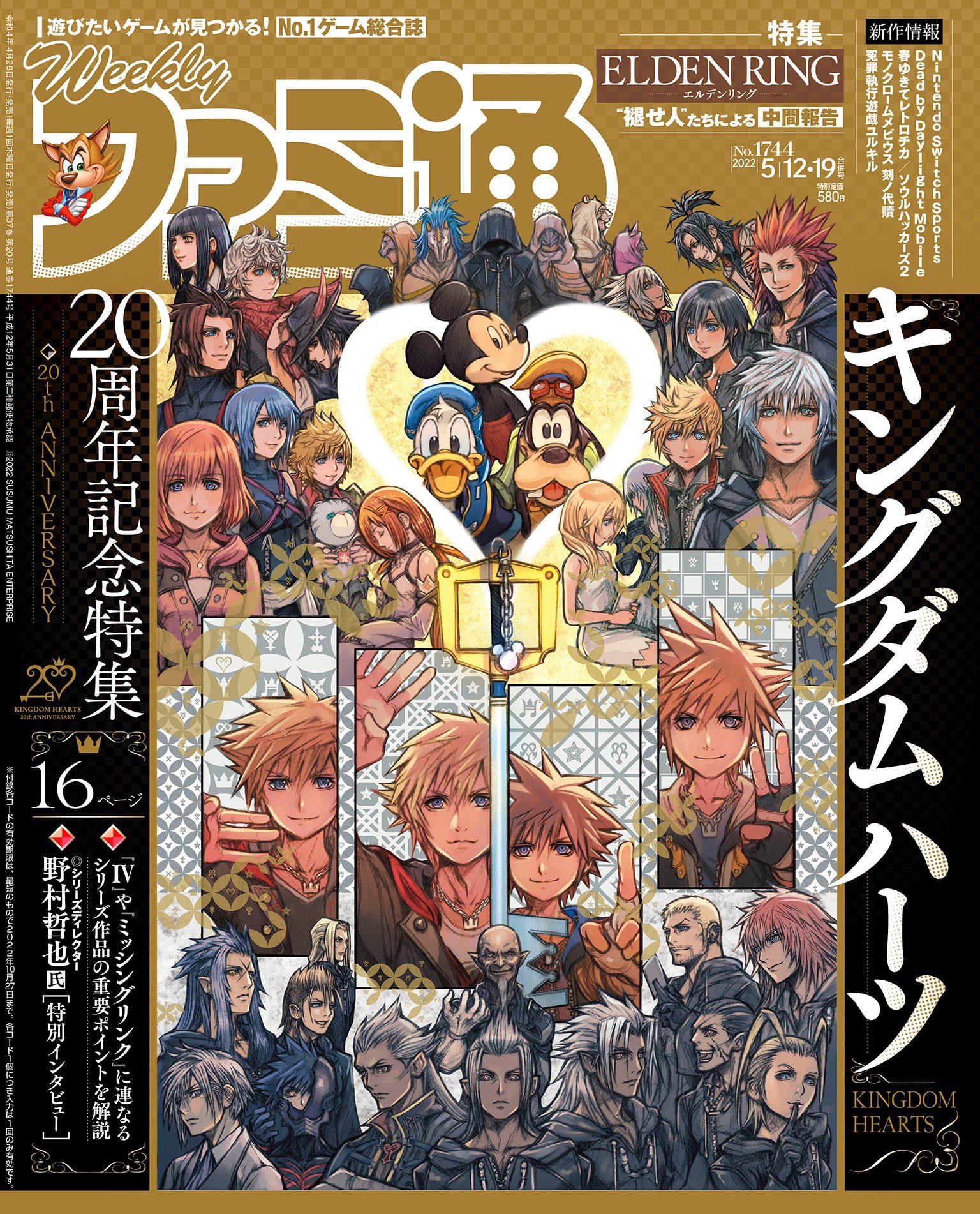 Kingdom Hearts IV marks the beginning of the Lost Master Arc in the series. Sora pays the price for using the power of waking too many times and finds himself in the world of Quadratum. Quadratum is the "afterworld" to Sora's reality, previously referred to as "unreality" by Ansem the Wise. Upon waking up in the city, Sora meets Strelitzia, a returning character from Kingdom Hearts Union X who met her untimely end due to the forces of darkness. Yozora has a role to play in this new story arc with details to come in the near future.
More news about Kingdom Hearts IV is expected to arrive after Summer 2022. Kingdom Hearts: Dark Road sees its final story chapter in August 2022 for iOS and Android. In Fall 2022, the Kingdom Hearts: Missing Link closed beta test goes live across iOS and Android. Kingdom Hearts: Missing Link details the events following Union X and before Dark Road, filling in the gaps in the storyline. Kingdom Hearts IV is in the middle of development, but the series continues to be busy.
The new issue also includes details about upcoming games such as Nintendo Switch Sports. Monochrome Mobius and Yurukill: The Calumniation Games. Lastly, readers may pick up the new issue over on Amazon Japan. Stay tuned at Final Weapon for the latest Japanese gaming news and updates!