The PS5 is out now worldwide and Sony is starting to shift all their focus onto the new hardware. As a result, Sony is starting to end production of PS4/PS4 Pro models in Japan. Sony is ending production of:
PS4

500 GB Glacier White
1 TB Jet Black
1 TB Glacier White
2 TB Jet Black

PS4 Pro
People in Japan may still purchase the PS4 500 GB Jet Black version as that seems to still be in production for now. Here's an image of the notice at a local Japanese retailer, courtesy of Cheesemeister: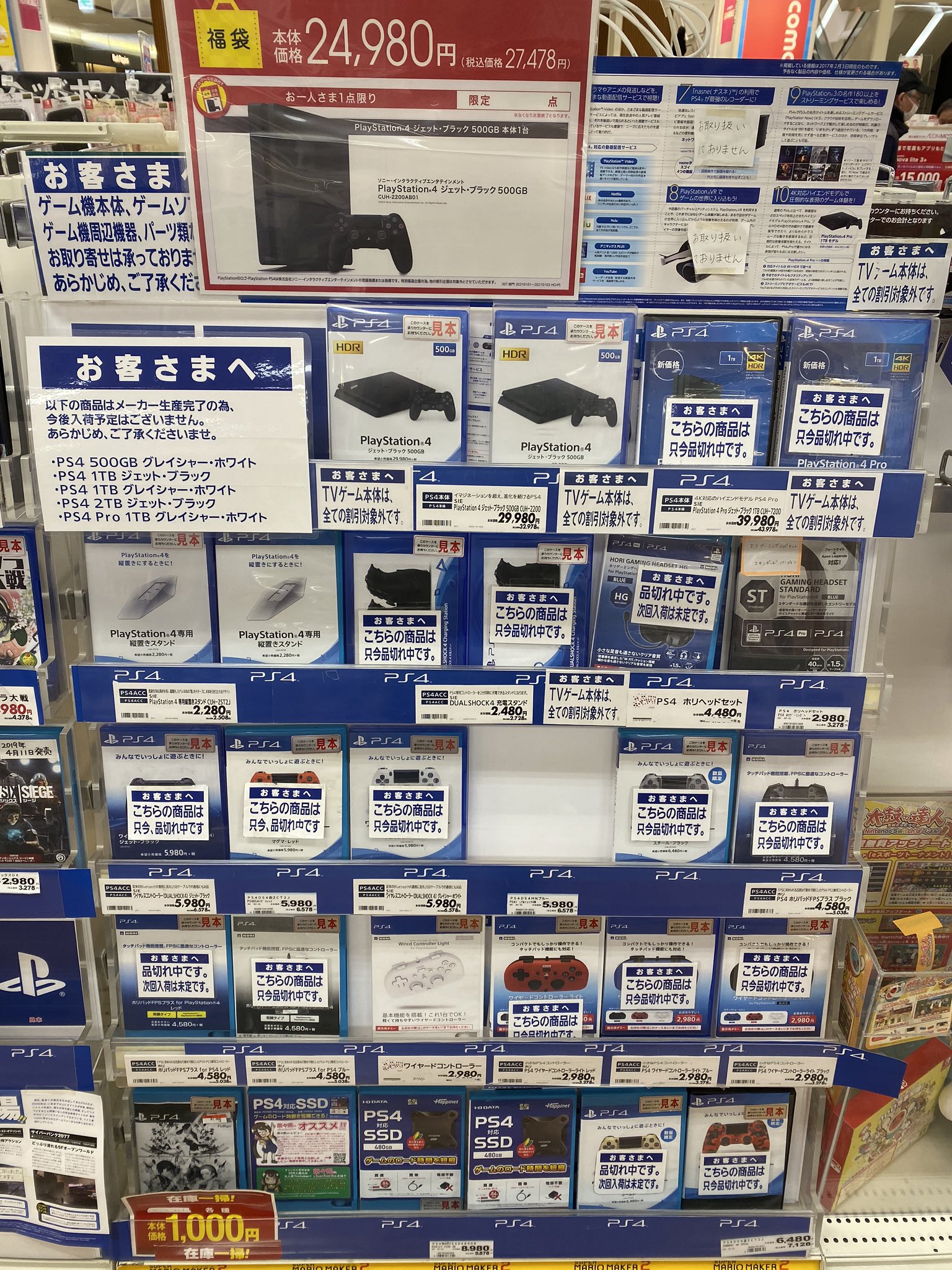 The official Japanese PlayStation 4 directory site reflects this as the PS4 Pro page seems to be taken down:
The PS4 Pro page for the US is still live here. The PS4 was a record setting console and now the torch is being passed to the PS5. Let's hope the stock issues are alleviated so more PS5 consoles are out there at retailers. Stay tuned at Final Weapon for the latest Japanese gaming news and updates!
(Thanks @Pyrofrost for the heads-up!)