SEGA has announced a Sword Art Online crossover event for Phantasy Star Online 2 in Japan! Additionally, new crossover events featuring Hatsune Miku and Senran Kagura are coming in Japan too. The Sword Art Online crossover event begins in December 2020. Catch up on the latest PSO 2 Station Stream below:
As expected, players can expect a ton of items and costumes from these events! Check out the Senran Kagura and Hatsune Miku collaboration catalog below:
Senran Kagura Collaboration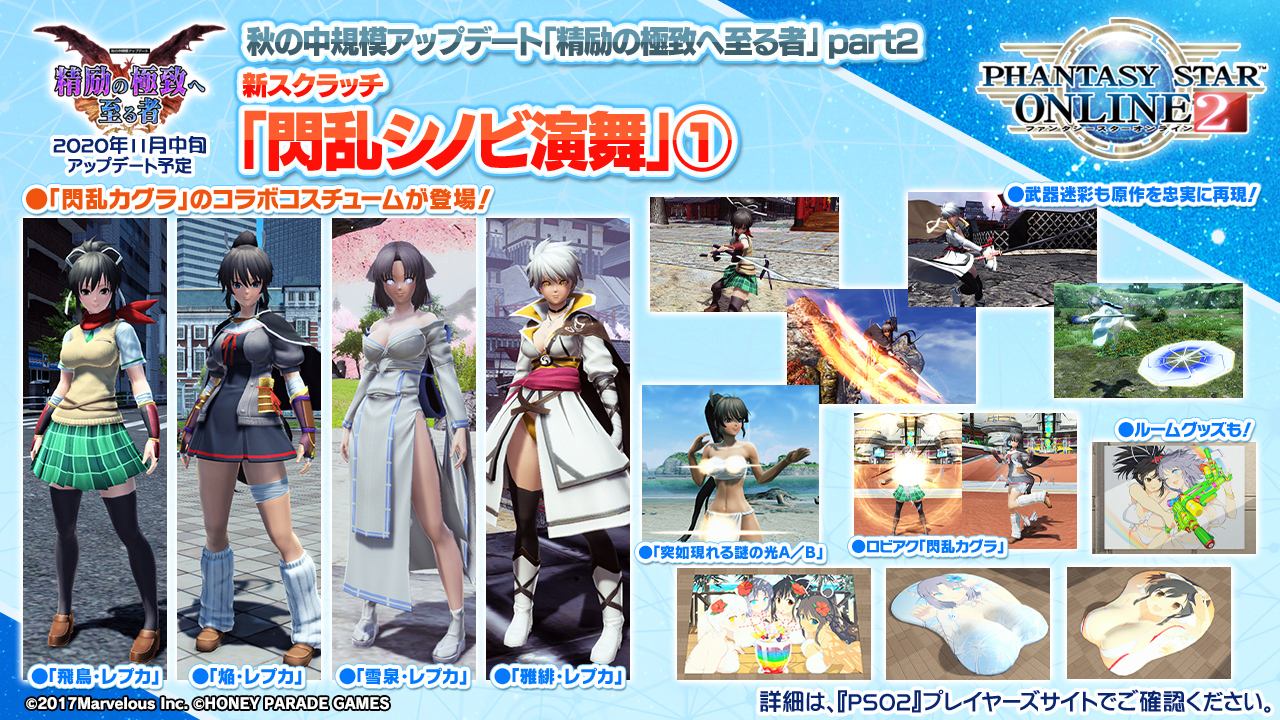 Hatsune Miku Collaboration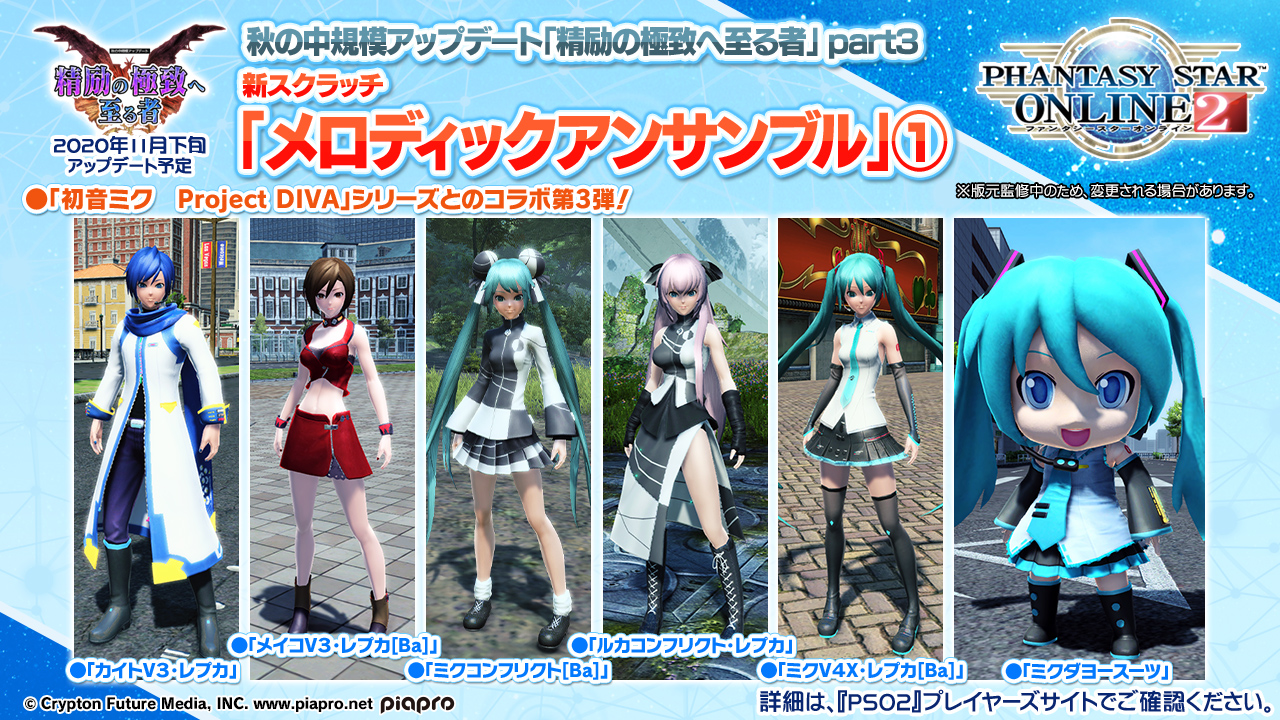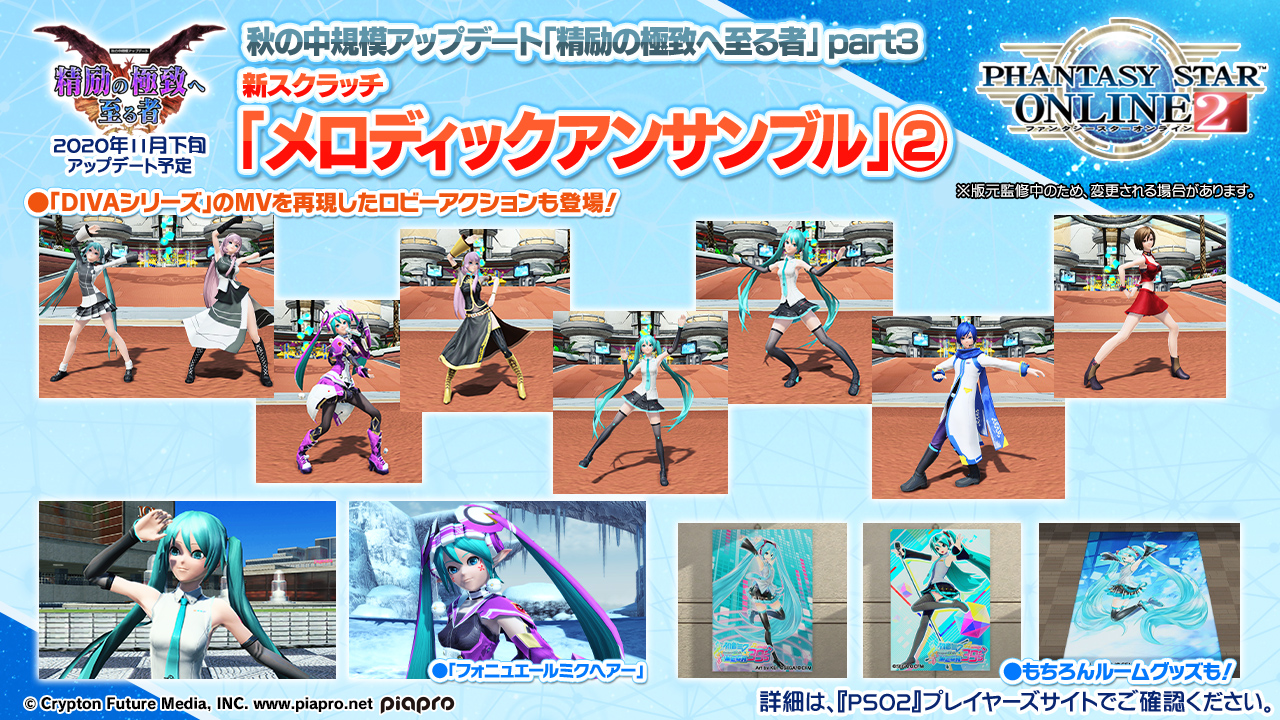 More details about the PSO 2 x Sword Art Online event will be shared in the next PSO 2 Station Stream. Players in the west will have to wait a while for collaborations like this to come over. PSO 2 is out for PS4, Switch and PC in Japan. Lastly, PSO 2 is out now for Xbox One, PC via Windows 10 and Steam in the west. Stay tuned at Final Weapon for the latest Japanese gaming news and updates!