State of Play just ended and The Last of Us Part II got a brand new trailer. The game releases on February 21st, 2020. However, information about contents included in the standard and limited editions are available and reveal an interesting detail. The Last of Us II is a two-disc game! The last game to have two-discs on PS4 was Red Dead Redemption 2.
Special Edition with screencap of the two-disc disclaimer: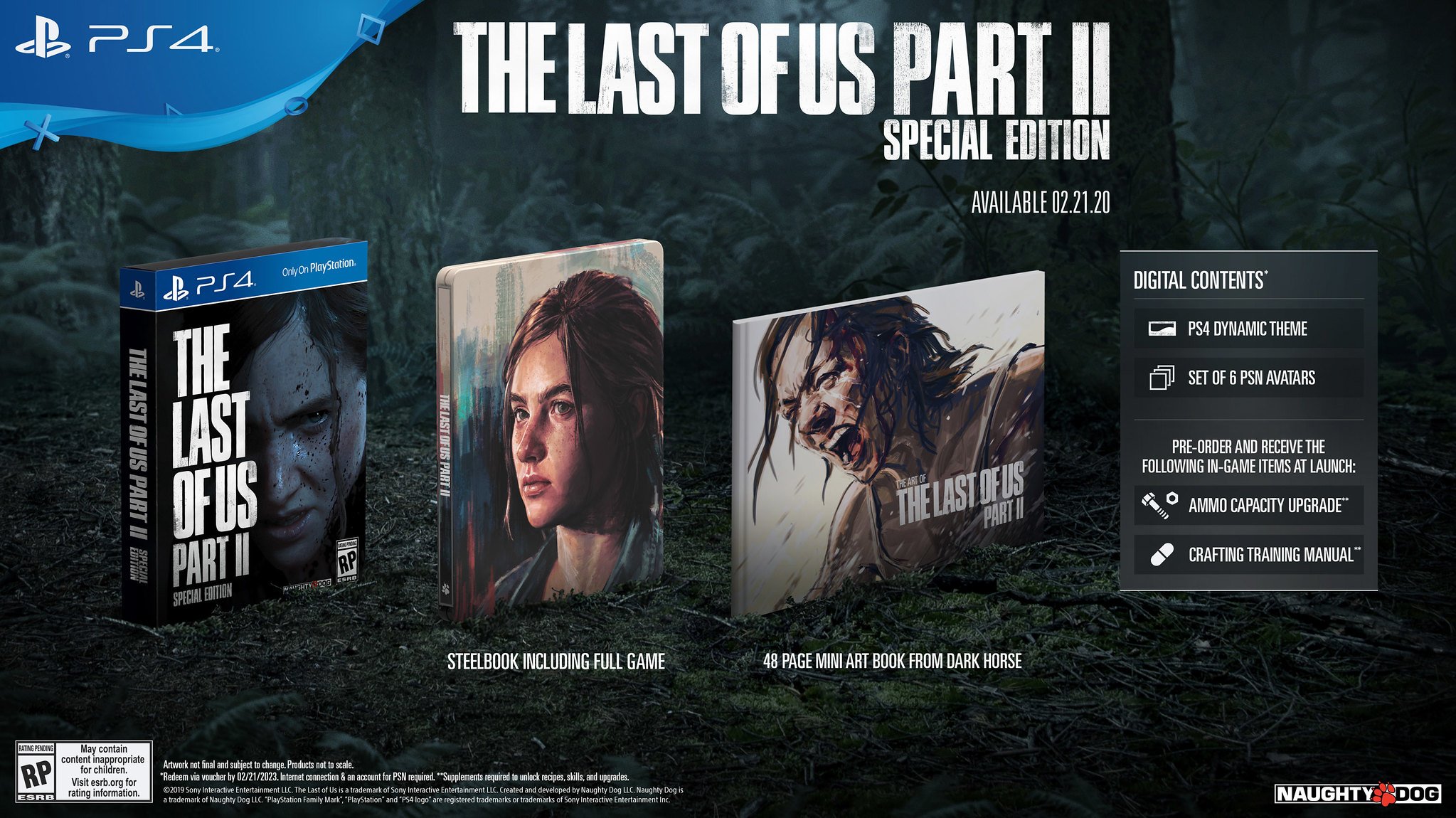 For more information about Last of Us Part II, visit our latest article and the official blog post. Stay tuned at Final Weapon for the latest gaming news!