Very early this morning, we reported that the upside down had appeared to invade Mega Mall on the Fortnite map. Now, Fortnite and Stranger Things / Netflix have both officially confirmed the crossover.
#FortniteXStrangerThings https://t.co/HpxRVvUSiY pic.twitter.com/Skf30OsJB8

— Fortnite (@FortniteGame) July 4, 2019
🍴 x 🐀

— NX (@NXOnNetflix) July 4, 2019
As with any major Fortnite crossover, we can expect to see brand new Stranger Things themed cosmetic items enter the item shop soon. This includes Stranger Things themed skins, back bling, pickaxes, gliders, and emotes. The first Fortnite crossover to offer cosmetic items was the Fortnite x Marshmello event, where a Marshmello skin was offered in the in game item shop. The second Fortnite crossover to offer cosmetic items was the Fortnite x Avengers: Endgame event, which offered Black Widow and Star Lord skins, the Black Widow pickaxe, a Guardians Of The Galaxy glider, and two emotes. Both events also offered challenges which players could complete to get free in game rewards. Below you can find pictures of the portals that have started appearing at Mega Mall.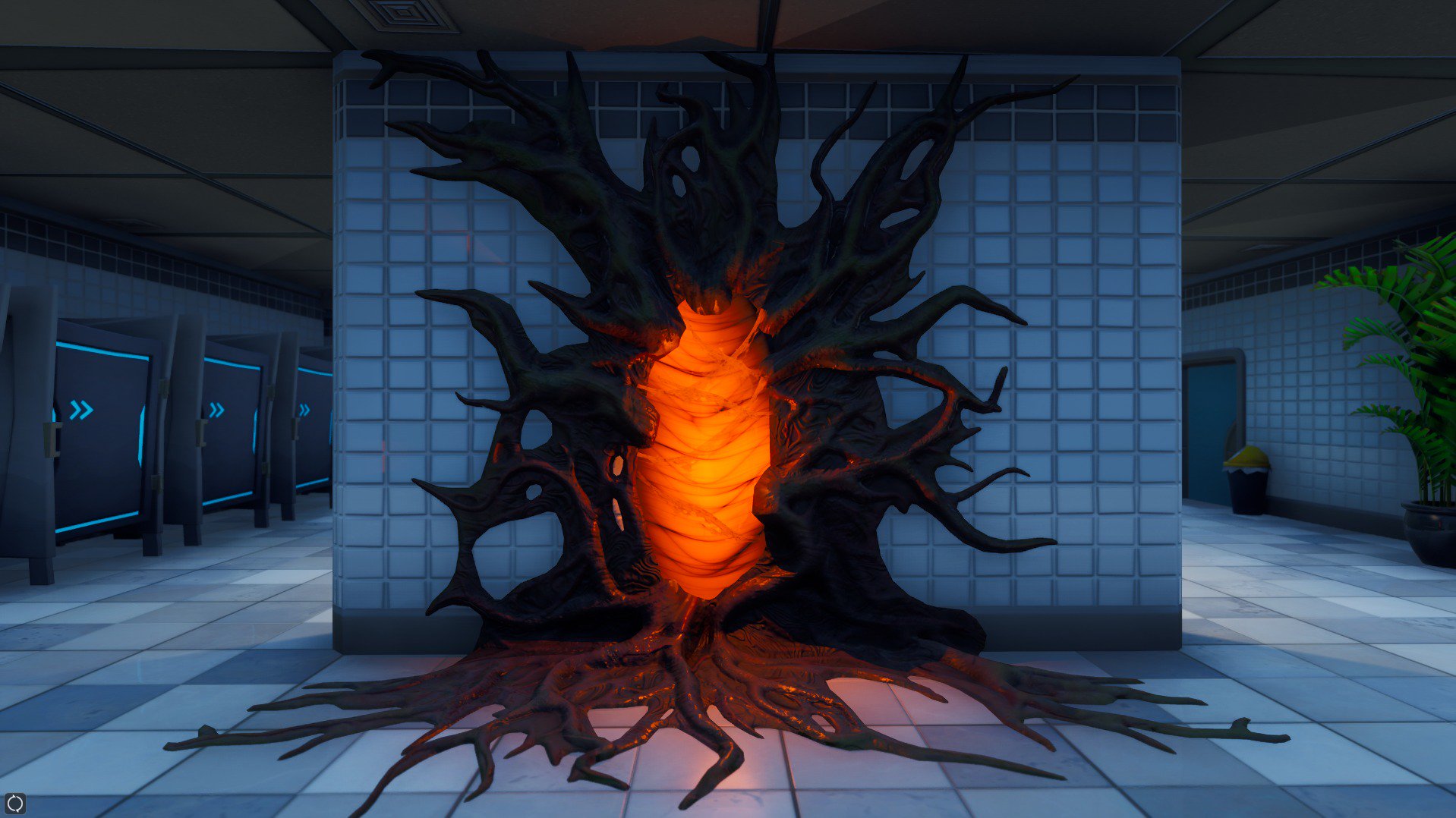 Are you excited for this Fortnite event? Will you be taking a trip to the upside down? Let us know all your thoughts on this crossover and join the conversation on Twitter!