Famitsu revealed its April 6, 2023 issue features a cover story for the highly-anticipated release of Resident Evil 4 remake. The new Famitsu issue releases on Thursday, March 23 with details on upcoming games as well.
The new Famitsu issue includes survival tips for Resident Evil 4 remake alongside interviews with producer Yoshiaki Hirabayashi and director Yasuhiro Anpo. This new issue releases just one day before the worldwide launch of Resident Evil 4 remake. Further, the new issue contains details on upcoming games such as Atelier Ryza 3: Alchemist of the End & the Secret Key and R-Type Final 3 Evolved. Readers may purchase the new issue on Amazon Japan with worldwide shipping.
Before launch, players may try out the free Resident Evil 4 "Chainsaw" demo. This demo provides an opportunity to play an early portion of Resident Evil 4 remake before purchasing and installing the full game, which is roughly 67 GB in file size. A full guide to the Chainsaw demo may be found here at Final Weapon.
Check out the new Famitsu issue cover depicting Leon and Ashley from Resident Evil 4 remake: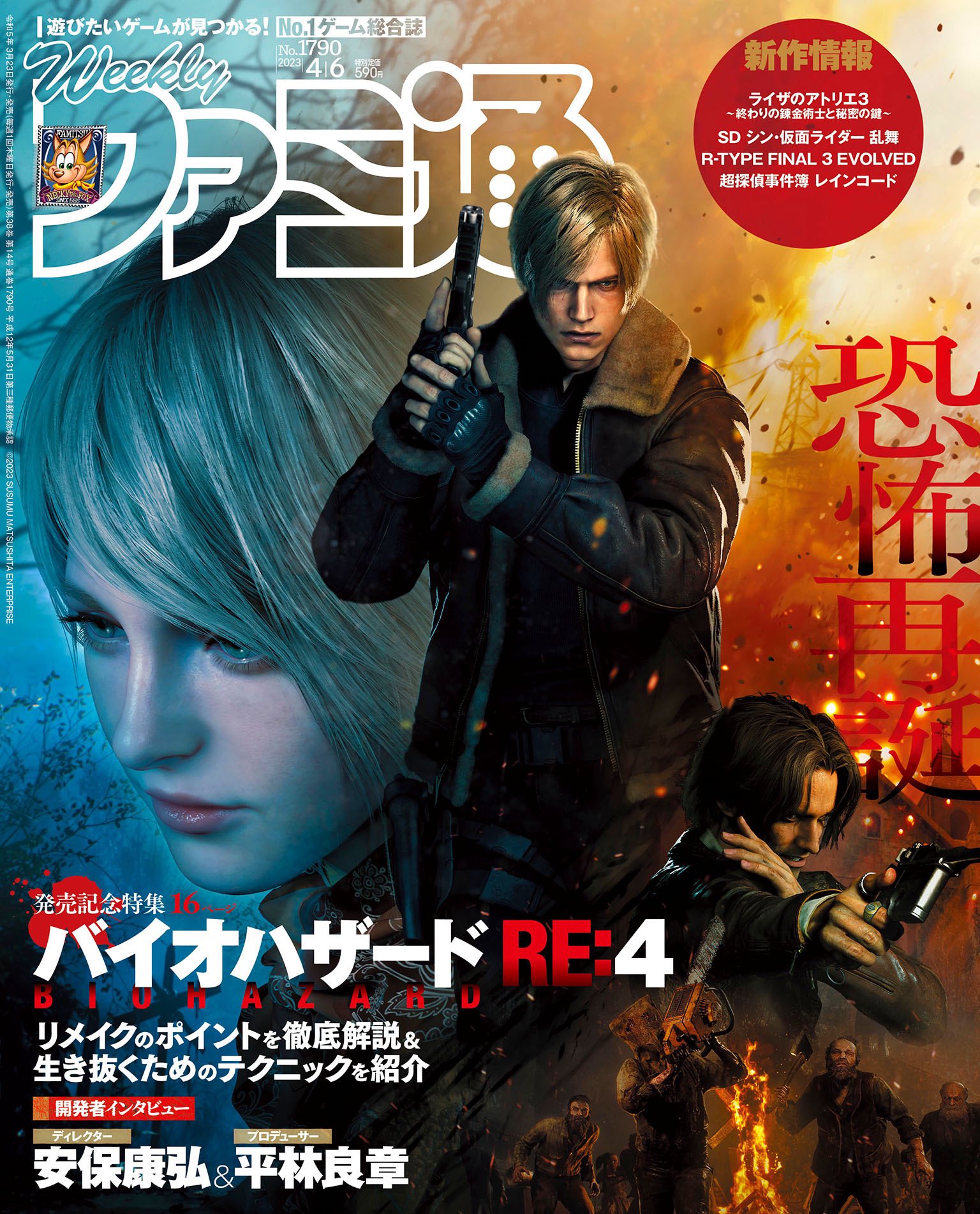 Lastly, Resident Evil 4 remake launches March 24 for PlayStation 4, PlayStation 5, Xbox Series X|S, and PC via Steam.
---
Visit Final Weapon's Extensive Review Coverage of Japanese Games: