Square Enix revealed Crisis Core: Final Fantasy VII Reunion features a total of 300 SOLDIER missions to complete for various rewards.
Completing SOLDIER missions in Crisis Core: Final Fantasy VII Reunion awards Zack Fair with upgrades, Materia, and other items. Higher ranked SOLDIER missions have better rewards, and Zack can increase the amount of accessories he can equip by completing these missions.
Crisis Core: Final Fantasy VII Reunion tracks the total percentage of SOLDIER missions completed throughout the playthrough. Players can earn rewards by reaching a certain percentage. For instance, Zack gains the Thunder Materia by completing 5% of the total SOLDIER missions.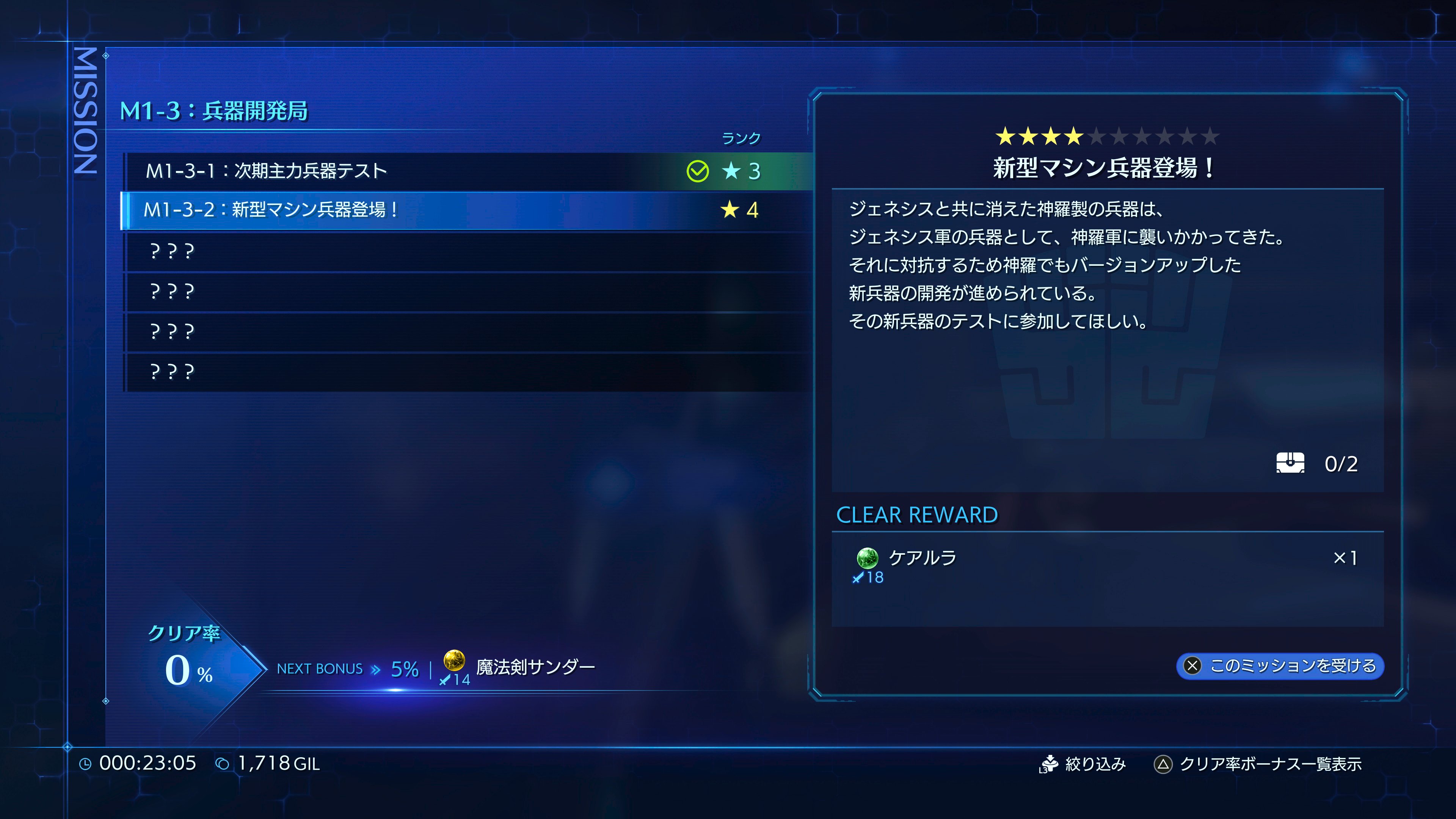 Here's an overview of Crisis Core: Final Fantasy VII Reunion via Square Enix:
Crisis Core: Final Fantasy VII Reunion is the HD remaster version of the smash hit prequel to Final Fantasy VII.
In addition to all graphics being remastered in HD, fully voiced dialogue and new soundtrack arrangements make for a dynamic new retelling of a beloved classic.
Crisis Core: Final Fantasy VII Reunion follows the story of Zack Fair, a young warrior admired by the boy destined to save the world, trusted by men renowned as heroes of legend, and loved by the girl who holds the fate of the planet in her hands. The tale of Zack's dreams and honor—the legacy that connects him to Cloud—is revealed in full in this grand saga that has broken the limits of an HD remaster.
New Features
All graphics fully remastered in HD, bringing the game to the latest console generation
Renewed 3D models, including characters and backgrounds, enriching the visual experience
Improved battle system providing a vastly smoother gameplay experience
Fully voiced dialogue in both English and Japanese
A newly arranged soundtrack from the original composer, Takeharu Ishimoto
Crisis Core: Final Fantasy VII Reunion
In the mako-powered metropolis of Midgar stands the headquarters of Shinra, a powerful company with a formidable private army. Zack Fair is a promising young operative in the Shinra military's elite unit, SOLDIER. Together with his mentor, SOLDIER 1st Class Angeal, and the SOLDIER hero Sephiroth, Zack begins an investigation into the recent mass disappearance of SOLDIER operatives.
Lastly, Crisis Core: Final Fantasy VII Reunion releases December 13 for Nintendo Switch, PlayStation 4, PlayStation 5, Xbox One, Xbox Series X|S, and PC via Steam.