Famitsu revealed its November 17 magazine issue, which features a cover story for the upcoming release of Tactics Ogre Reborn. The new issue releases on Wednesday, November 2 due to Culture Day taking place as a major holiday on Thursday, November 3 in Japan.
The new Famitsu special feature for Tactics Ogre Reborn includes an in-depth Q&A with the development team at Square Enix. Additionally, a new interview with Denam's Japanese voice actor, Tomoaki Maeno, will be published. Tactics Ogre Reborn's Famitsu feature is 34 pages long.
Check out the cover art below via Famitsu: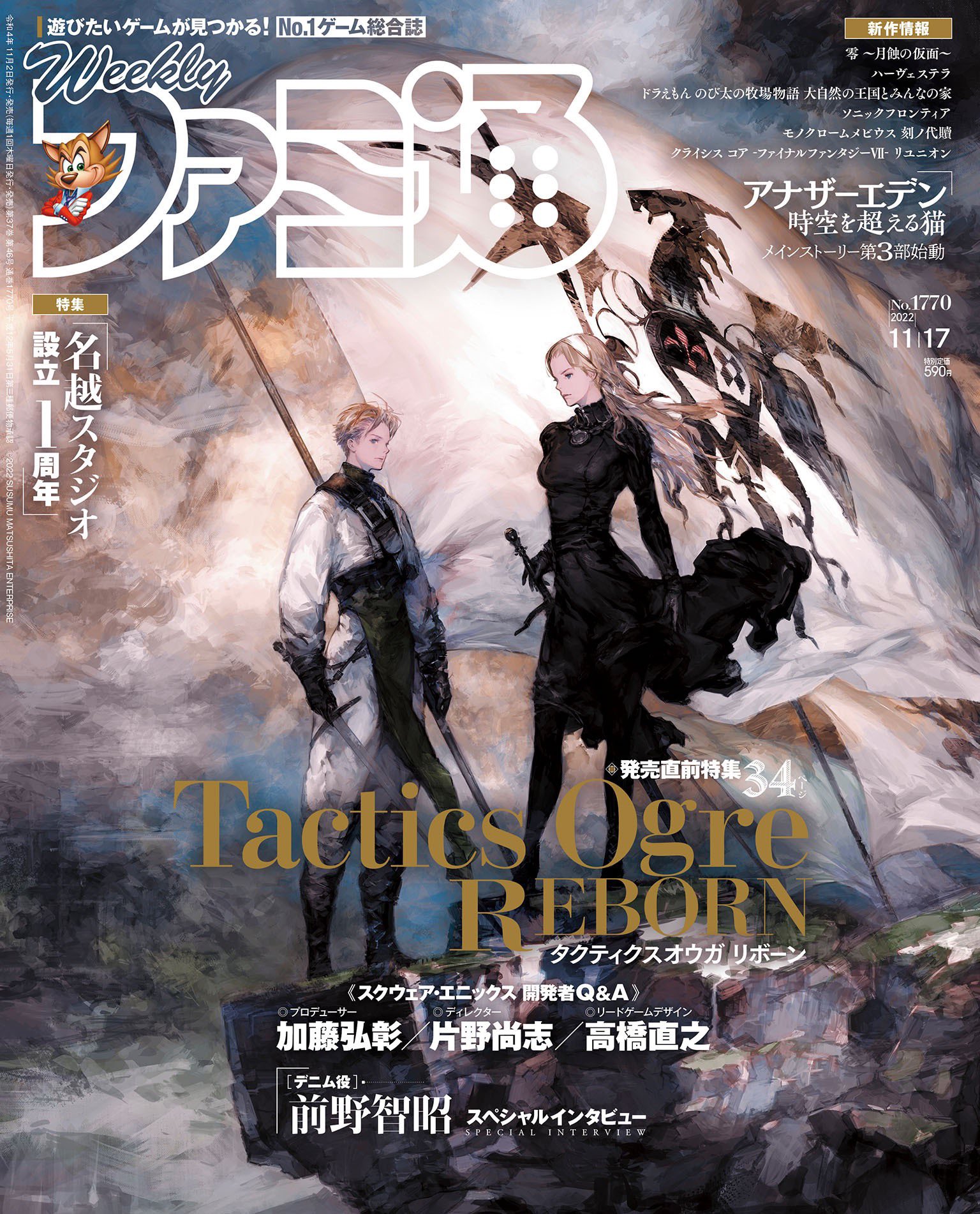 The November 17 issue of Famitsu also celebrates the 1st year anniversary of Nagoshi Studio. To commemorate one year since the studio's establishment, Famitsu will publish interviews with Toshihiro Nagoshi and Daisuke Sato.
Readers may purchase the new Famitsu issue at Amazon Japan. Lastly, Tactics Ogre Reborn launches November 11 for Nintendo Switch, PlayStation 4, PlayStation 5, and PC via Steam.