Ubisoft has announced that Prince of Persia: The Sands of Time will be getting a remake! Prince of Persia: The Sands of Time Remake will be coming to Playstation 4, Xbox One, PC, and Nintendo Switch! Watch the official reveal trailer down below!
*Update* The official Ubisoft France account states that the game is coming to Stadia and Switch on the same day as the other platforms. However, the tweet has been deleted: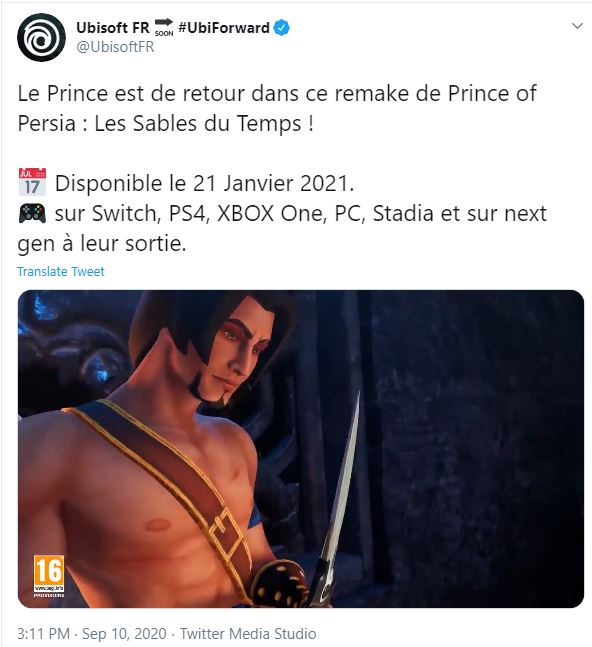 In addition, Nintendo Switch is listed as a pre-order option by Ubisoft. Unfortunately, this has been removed as well:
Stay tuned for more gaming news at Final Weapon!