Nintendo and Intelligent Systems shared new details about Fire Emblem Engage and Tiki, the Divine Dragon and returning character.
Tiki is known as the Emblem of the Divine Dragon in Fire Emblem Engage. She appears to have lost her memories, but her innocent personality remains unchanged. The bloodline of the Divine Dragon clan runs through her veins. Players may add her to their party by purchasing the Fire Emblem Engage Expansion Pass.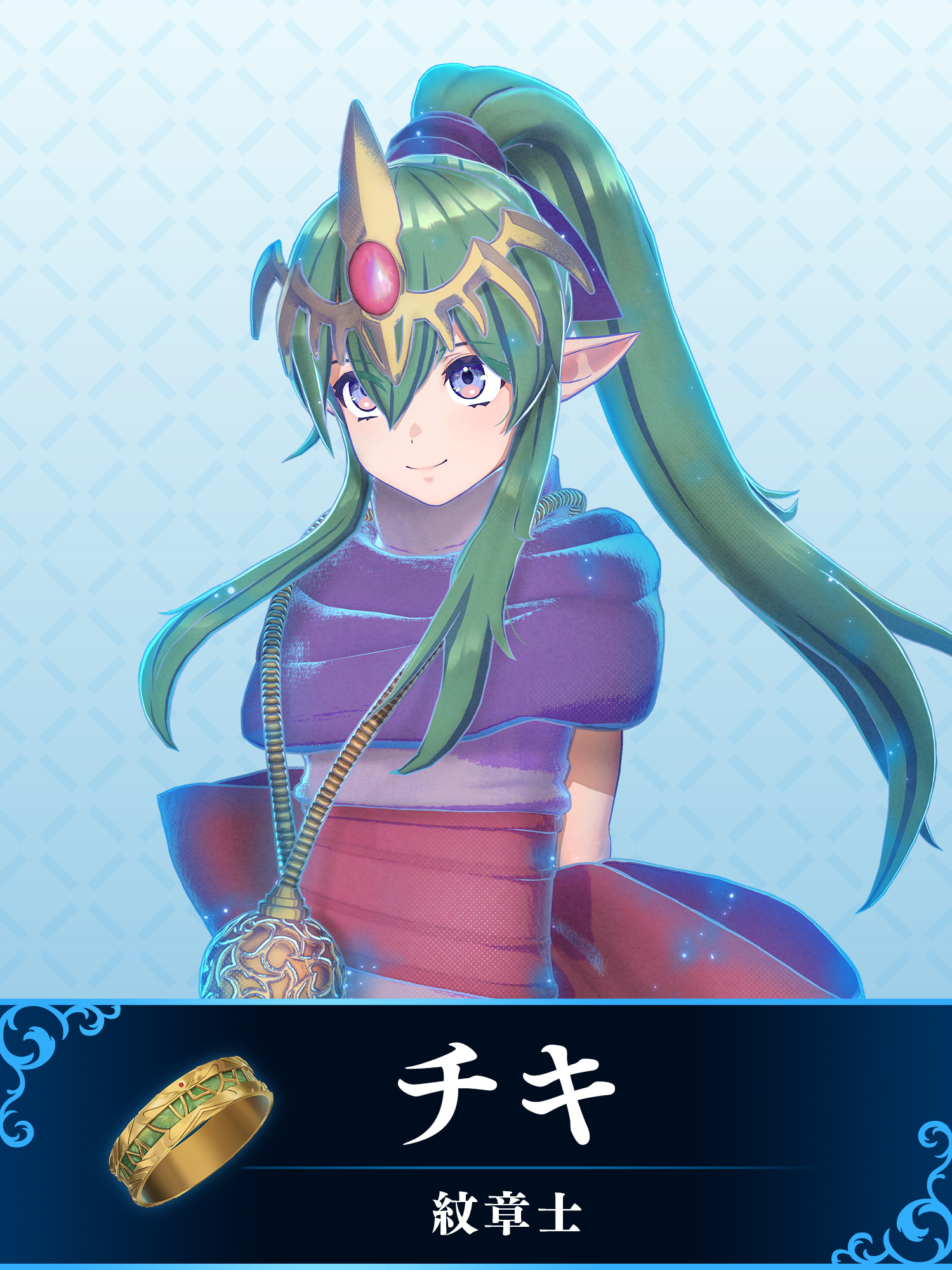 Alear Speaks to Tiki
紋章士「チキ」とリュールの会話です。チキは記憶があまりないようです…。#FEエンゲージ pic.twitter.com/9cBfLQPVTT

— 『ファイアーエムブレム』総合 (@FireEmblemJP) January 17, 2023
Here's an overview of her Emblem Ring skills via Perfectly Nintendo (official English names pending)
Sync Skill: Blessing of the Stars – Boosts the stats increase a unit gets when leveling up. Make sure to give Tiki's Emblem Bracelet to Units you want to make especially strong!
Engage Weapon: Eternal Claw – Increases Unit's chances of pulling off a Critical hit.
Engage Skill: Dragon Transformation – Your Unit turns into a Dragon. In this form, the Unit gets HP+10 and +5 to all basic stats and Constitution.
Engage Attack: Divine Dragon's Blessing – Grants 1 Resurrection Stone to a nearby ally. A Unit with a Resurrection Stone can be revived once when their HP drop to 0 (Tiki can only grant 1 Resurrection Stone at once).
Lastly, Fire Emblem Engage launches January 20 for Nintendo Switch.