Famitsu revealed its February 2 issue releasing on January 19, which includes a cover story for the launch of Fire Emblem Engage.
Readers may learn more about Fire Emblem Engage in the February 2 issue of Famitsu. The issue includes more information about Fire Emblem Engage's characters and in-game systems. Additionally, the issue features a look back at prior games in the series and explains the power of Emblem Rings. As previously reported, these Emblem Rings are imbued with the soul, power and abilities of past Fire Emblem protagonists.
Further, Famitsu revealed cover art for the February 2 issue, which was illustrated by Fire Emblem Engage artist Mika Pikazo. Pikazo is best known for her work in the Apocalypse Witch: Houshoku Jidai no (Saikyou) tachi e light novel. Copies of the new issue are expected to sell out quickly on Amazon Japan, so users should act fast.
Check out the new cover art below via Famitsu: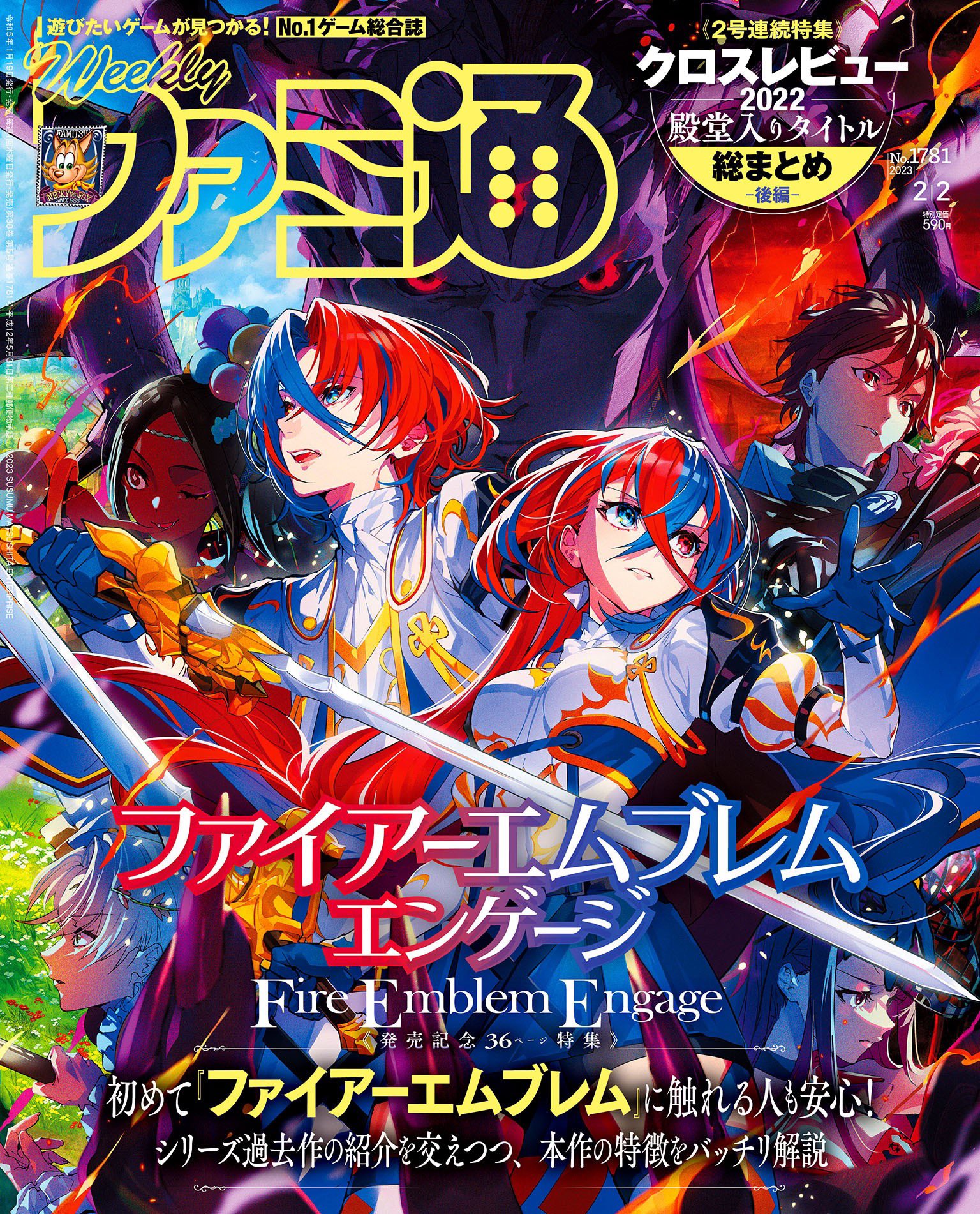 Nintendo recently announced that Fire Emblem Engage characters such as Alear and Alfred are joining Fire Emblem Heroes soon. Players may summon these characters starting January 16 at 11 p.m. PT.
Lastly, Fire Emblem Engage launches January 20, 2023 for Nintendo Switch.
Final Weapon's extensive coverage of JRPGs and visual novels may be found below: