Nintendo and Intelligent Systems shared new details about Fire Emblem Engage and Micaiah, the "Emblem of Dawn."
Micaiah is a returning character from Fire Emblem: Radiant Dawn and one of the game's main protagonists alongside the popular mercenary Ike. In Fire Emblem Engage, Micaiah is known as the Emblem of Dawn and possesses mysterious abilities. She can heal her allies and predict the future, for instance. Any units that equip her Emblem Ring may use Staves for healing and support regardless of fighting style.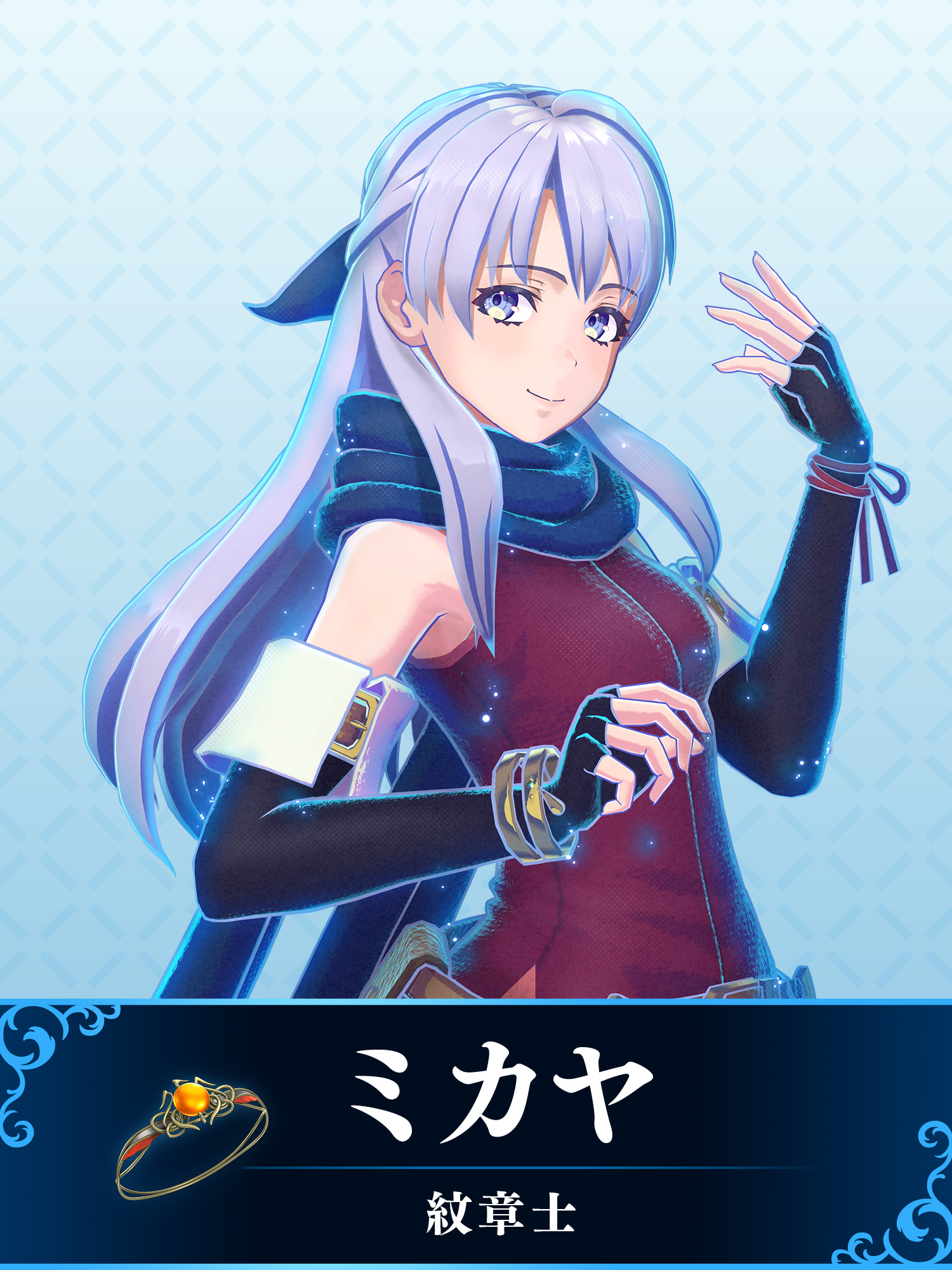 Micaiah Introductory Video
暁の紋章士「ミカヤ」の指輪の使い方をご紹介。高い魔力と癒しの力を持ち、仲間の回復が得意。誰でも杖使いにすることができる、サポート、回復に特化した紋章士です。#FEエンゲージ pic.twitter.com/gCQ8TUc2Jy

— 『ファイアーエムブレム』総合 (@FireEmblemJP) January 5, 2023
Vander Speaks to Micaiah
紋章士「ミカヤ」とヴァンドレの会話です。悩みを聞いてくれています。#FEエンゲージ pic.twitter.com/uoBVyYd9TR

— 『ファイアーエムブレム』総合 (@FireEmblemJP) January 5, 2023
Here's an overview of Micaiah's Emblem Ring abilities via Perfectly Nintendo (official English names pending):
Sync Skill: Staff User – Allows Unit to use Staves regardless of their Fighting Style. Combined with Units with high mobility, like Cavalry, this Sync Skill will allow you to get access to some excellent healers.
Engage Weapon: Shine – After using Light magic, brightly illuminates your surroundings.
Engage Skill: Amplify – Amplifies the range and effectiveness of Staves. Pretty useful for Units on support duty, as it allows them to heal allies from afar, but also block the movements of distant enemies.
Engage Attack: Great Healing Touch – Unit exchanges some of their HP in order to completely heal nearby allies. Using it causes the Unit's HP to drop to 1, so you need to be extra careful when using it… unless they have the "Dragon" Fighting Style, in which case they will be left with 30% of their HP!
Lastly, Fire Emblem Engage launches on January 20, 2023 for Nintendo Switch.