Nintendo and Intelligent Systems shared new details about Fire Emblem Engage and Ike, the "Emblem of Radiance."
Ike is the protagonist of Fire Emblem: Path of Radiance and a main character in Fire Emblem: Radiant Dawn. In Fire Emblem Engage, Ike is a powerful Emblem with respectable endurance and defense. Ike's attack power is already very high, but he gets stronger when more enemies attack him. As a result, he's quiet useful for attracting enemies.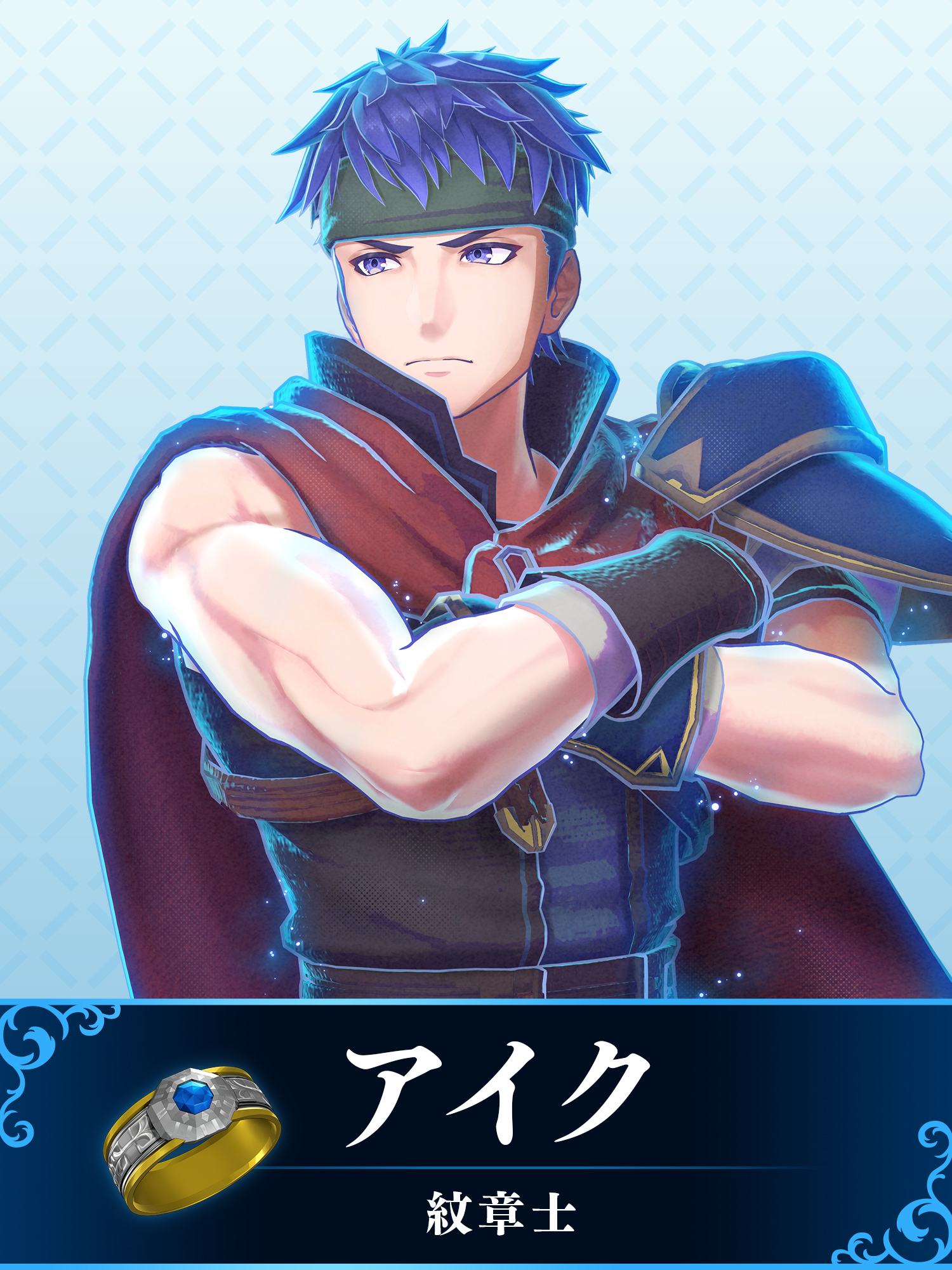 Ike Introduction Video
蒼炎の紋章士「アイク」の指輪の使い方をご紹介。攻撃力、耐久力に優れ、ダメージを受けるほど大きな力を発揮します。守りが固く、ピンチに追い込まれるほど強くなるので、敵の引き付け役として頼もしい紋章士です。#FEエンゲージ pic.twitter.com/FRzpkf0umt

— 『ファイアーエムブレム』総合 (@FireEmblemJP) December 26, 2022
Alear Speaks to Ike
紋章士「アイク」とリュールの会話です。傭兵のアイクは、リュールの依頼を引き受けてくれるようです。#FEエンゲージ pic.twitter.com/qNUGIdoLXq

— 『ファイアーエムブレム』総合 (@FireEmblemJP) December 26, 2022
Here's an overview of Ike's Emblem Ring skills via Perfectly Nintendo (official English names pending):
Sync Skill: Brave Leader – Boost defense and magic resistance whenever HP drops below 75%.
Engage Weapon: Hammer – Can Smash enemies and deals extra damage to armored Units.
Engage Skill: Immovable -Lowers damage received by 50% whenever evasion drops to 0. If a Dragon Unit is wearing Ike's Emblem Ring, damage is lowered by an additional 10%.
Engage Attack: Conqueror • Skies –  Boosts Defense for one turn, allowing the Unit to withstand the enemy's attack, and automatically triggering a powerful ranged attack during the following turn. Also, Unit gets back some of the damage dealt to enemies as HP. With this powerful attack, you can send the Unit to deal with a group of enemies clustered in one spot and annihilate them all in one fell swoop.
Lastly, Fire Emblem Engage launches January 20, 2023 for Nintendo Switch worldwide.