Famitsu revealed the combined December 19 and January 5 issue, features a cover story of Another Eden: The Cat Beyond Space and Time and the Tales of series collaboration. The new issue releases on December 22.
The year-end Famitsu issue includes an overview of the Tales of collaboration event and various interviews with WFS developers working on Another Eden. Additionally, Famitsu takes a look back at gaming in 2022 with game creators and Japanese celebrities. Readers can expect messages from publishers and developers about their outlook for 2023 as well.
Check out the new issue cover below via Famitsu: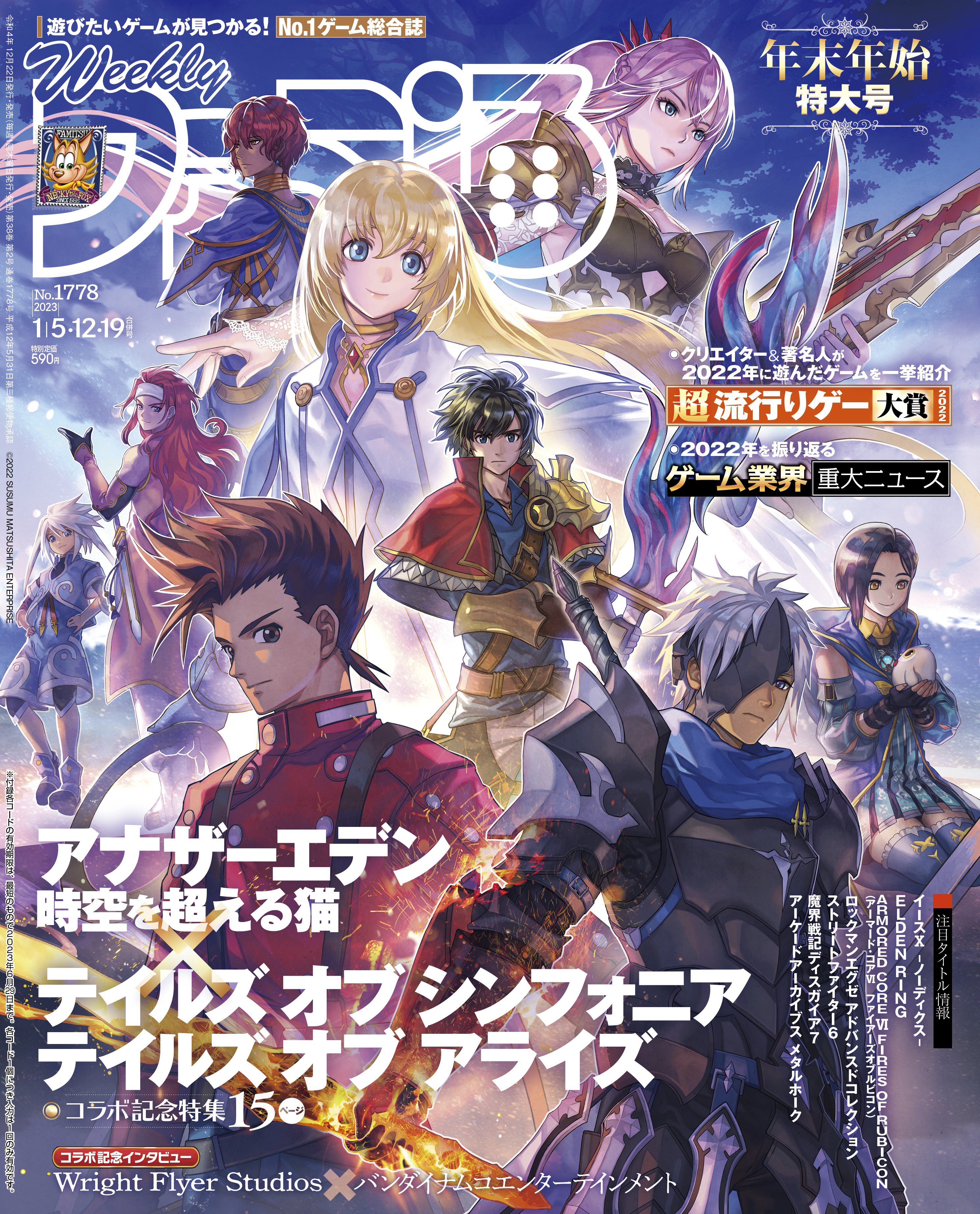 As previously reported, the Tales of Arise and Tales of Symphonia collaboration brings characters from the critically acclaimed JRPGs into Another Eden such as Alphen, Shionne, Lloyd, and Colette. Players can take advantage of permanently unlockable heroes, mechanics from the Tales of titles, and exclusive in-game rewards from December 20, 2022 to January 11, 2023.
Famitsu's newest issue also discusses Ys X: Nordics in an interview with Falcom president Toshihiro Kondo. Kondo reveals new details about the game's setting, combat, heroine, and a general timeline. More information about Ys X: Nordics is expected as early as spring 2023.
Lastly, Another Eden: The Cat Beyond Space and Time is available now for Android, iOS, and PC via Steam