Famitsu revealed its October 27 issue set to release on October 13 with a 30-page special feature dedicated to Persona 25th Anniversary.
The 30-page Persona 25th Anniversary feature from Famitsu contains interviews with Kazuhisa Wada, Shinji Yamamoto, and Shigenori Soejima of ATLUS. Additionally, the feature contains general information about the upcoming releases of Persona 3 Portable, Persona 4 Golden, and Persona 5 Royal. Shigenori Soejima illustrated Famitsu's October 27 issue cover art with new renditions of the Persona 3, 4, and 5 protagonists.
Check out the new cover art below via Famitsu: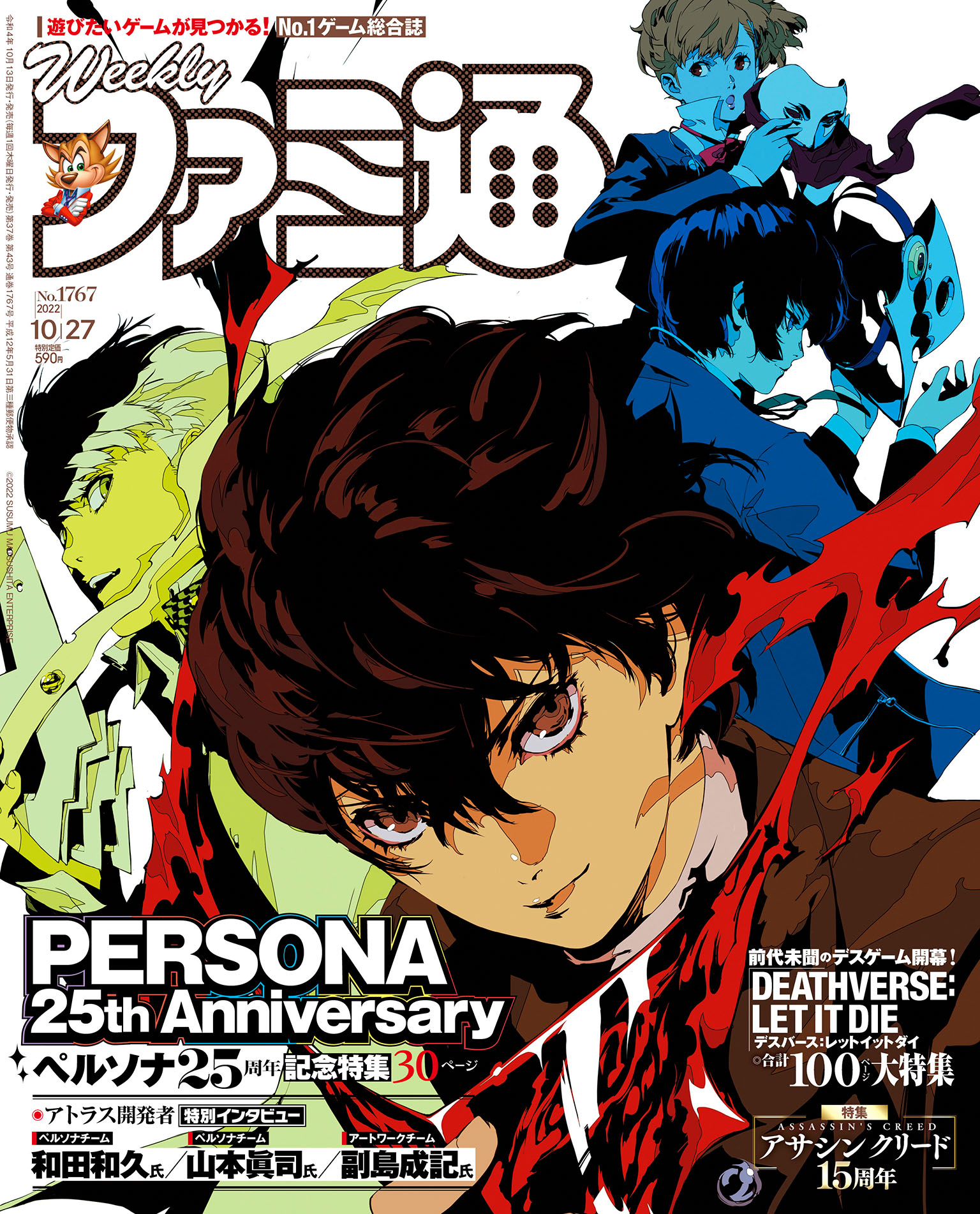 Furthermore, the new issue of Famitsu contains a 100-page feature for GungHo Online Entertainment's Deathverse: Let It Die. Players can expect the latest news and updates about upcoming games releasing in the remainder of 2022 as well.
Persona 5 Royal releases first on October 21 for Nintendo Switch, PlayStation 5, Xbox One, Xbox Series X|S, and PC. Persona 3 Portable and Persona 4 Golden launch January 19, 2023 for Nintendo Switch, PlayStation 4, PlayStation 5, Xbox One, Xbox Series X|S, and PC. Persona 4 Golden is currently available now for PC via Steam. Xbox Game Pass subscribers receive all three games on its respective launch dates.
Lastly, readers may purchase the new Famitsu issue over at Amazon Japan.