AQUIRIS announced arcade style racing game Horizon Chase 2 launches September 9 for Apple Arcade followed by console and PC releases in 2023.
Horizon Chase 2 brings a vastly improved online experience across all major game modes. To celebrate the announcement, Horizon Chase Mobile Edition will see a permanent price decrease to $1.99. The new price allows more players to try out the first game before Horizon Chase 2 arrives soon.
Here's an overview of the new title via
AQUIRIS
:
MULTIPLAYER ALL MODES
Bring your crew to the race! You can play every game mode in online chases with your friends. Assemble a crew with other players to progress together or compete head-to-head with players around the world. Wherever you are, it's always time to have endless fun in a new era of arcade racing.

THE ART OF TOURING
Race in 55 tracks distributed in 5 countries around the World in a unique, entirely 3D art style and unlock 10 cars. From the vibrant colors of each landscape to the immersive conditions of different weathers, all enhanced by a thrilling soundtrack made by Top Racer composer Barry Leitch, this game evolves the arcade racing experience to the next level. New horizons will steer you to the beauty of a stunning and inviting visual trip with no return.
GET THE BEST OUT YOUR CAR, CUSTOMIZE IT!
When visiting the Garage Shop players will be able to easily customize several parts of their cars, choosing amongst a wide variety of options making them as yours as possible. Collect new cosmetic items, and upgrade your stats throughout the World Tour. Race in different Game Modes and keep on the cycle of getting new visual rewards. Winning was never so worth it.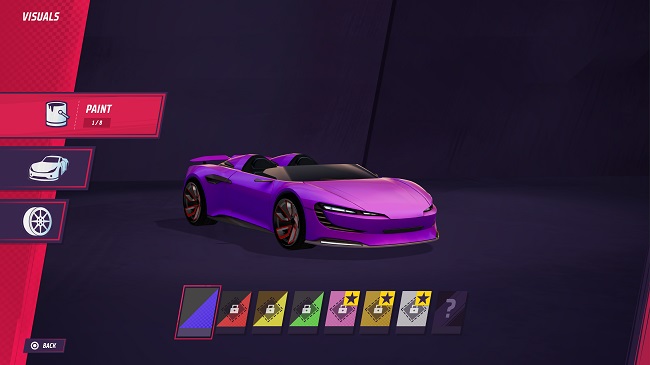 PLAY IT. REPLAY IT
Horizon Chase 2 was born to be a game in constant evolution, with dynamic evergreen events that will invite you to hone your skills and show off your rides. Major Updates will bring up new rewards, the Playground Mode will offer a brand new challenge every two days, the Tournament Mode defies the players to be the best in collections of several modified races from the World Tour mode. Both modes can be enjoyed alone or in groups of up to four players. Every day is an excellent reason to come back and race!

Lastly, check out the announcement trailer below: