Details about Ys X (tentative title) surfaced in the latest issue of Famitsu. The new July 7 issue features a special Ys 35th anniversary interview with Falcom president Toshihiro Kondo (Thanks, Hansuke).
According to Kondo, Ys X features a young Adol Christin similar to his Ys I & II appearance. This means Adol could be around 17 years old or so. A main heroine is present, wielding a one-handed axe and shield. Their arms are connected by an aura-shaped cord.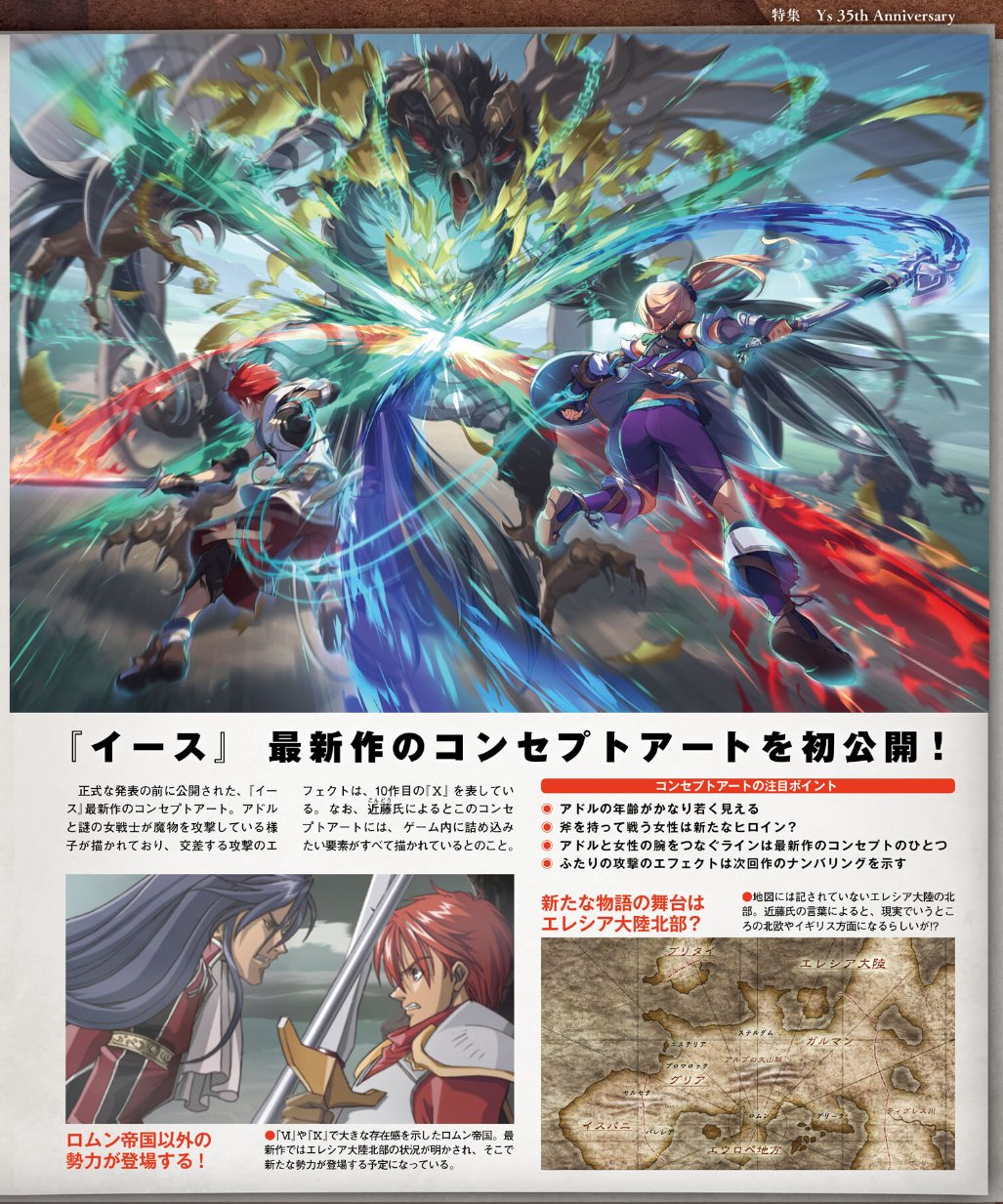 The upcoming Ys title focuses on one-versus-one combat with big changes to the party switching mechanic and weapon attributes. There is an emphasis on new types of gameplay and scenarios for the new Ys game. In fact, there is some Dark Souls inspiration behind the combat, but it's still a Ys game at heart.
Kondo confirms Ys X is in development for multiple platforms. However, he does not explicitly state which platforms the game will release for. In addition, Kondo wants to bring older Ys games to current platforms. These platforms likely refer to PS4, PS5, Switch and PC.
More details are coming soon so stay tuned at Final Weapon for news and updates.