*Update – 11/7* Shin Megami Tensei V video ads are now playing at Shinagawa Station in Tokyo! Specifically, the ads are playing in the passageway at Kanon Exit. Check it out below:
【#真・女神転生V 発売まであと3日!】あの品川駅港南口自由通路に #真V 動画広告が登場!お近くにお越しの方はぜひご覧ください。

すべては、品川から始まった――

真V公式サイト:https://t.co/PurHT9iilR#メガテン pic.twitter.com/LJpkPn9PIM

— 『真・女神転生』シリーズ公式 (@megaten_atlus) November 8, 2021
*Original Article* The hype for Shin Megami Tensei V builds as we approach the worldwide release this month! Atlus announced that various large ads are now posted at stations across Tokyo in Akihabara, Ikebukuro and Shimbashi. Check it out below: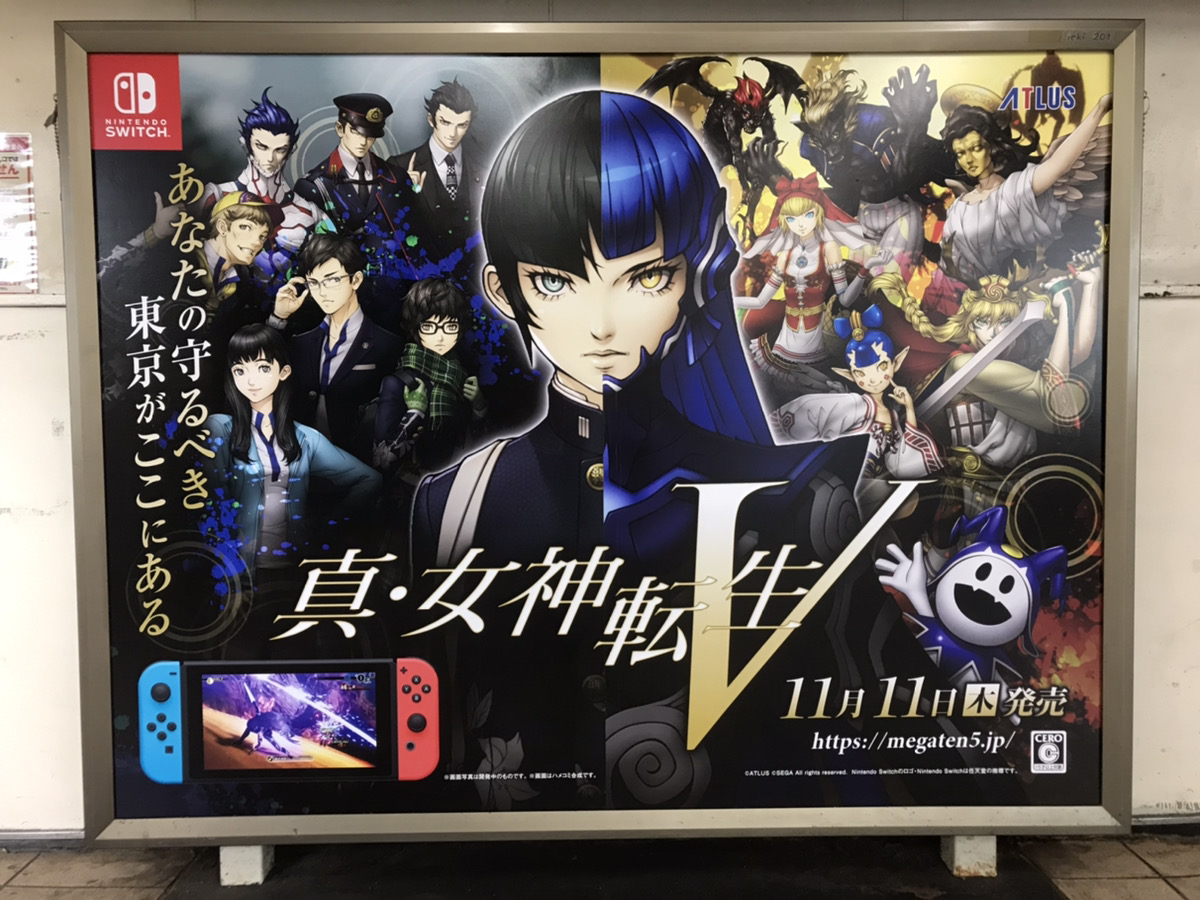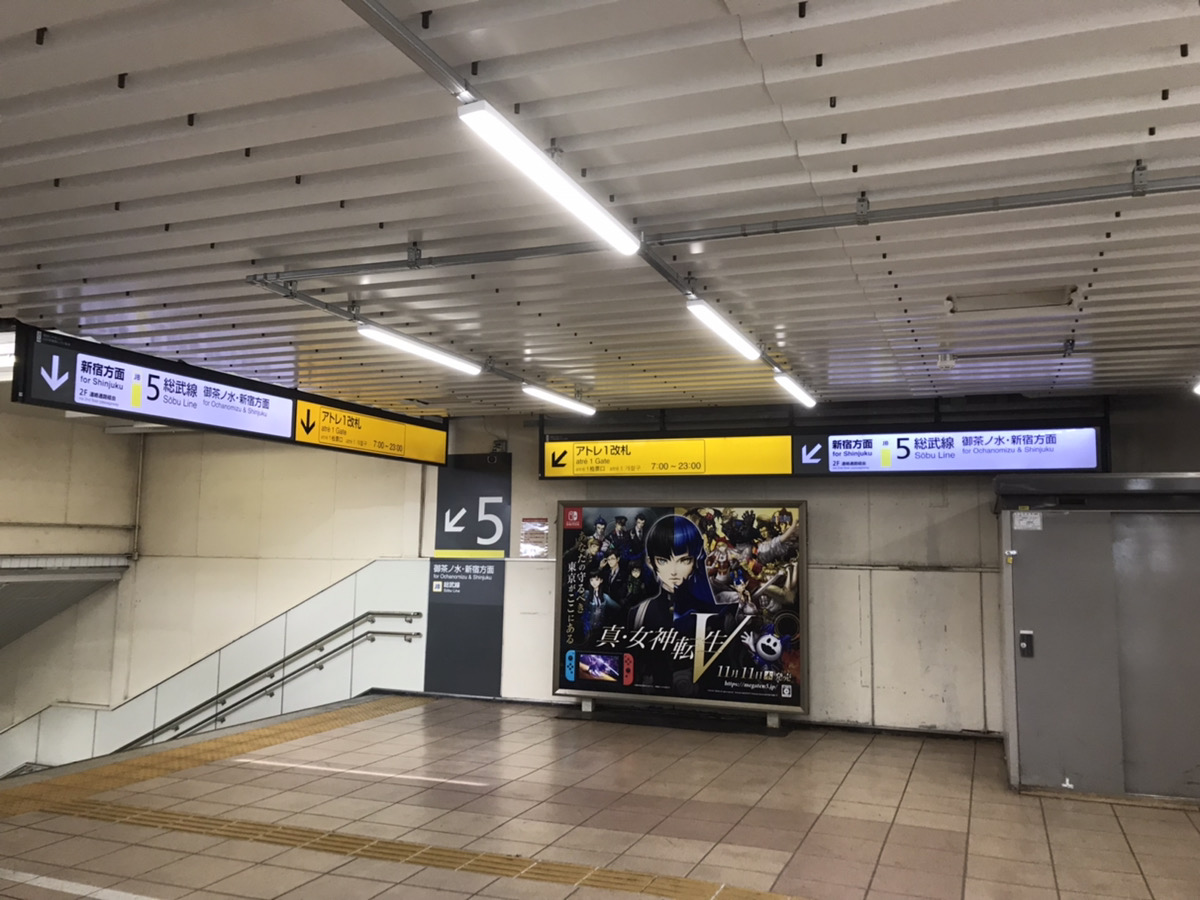 Shin Megami Tensei V releases on November 12th for Switch worldwide. Stay tuned at Final Weapon for the latest Japanese gaming news and updates!