Although delayed earlier this year, Tales of Arise has been rated in Brazil for PS4, Xbox One, and PC. You can check out this listing below, courtesy of Gematsu.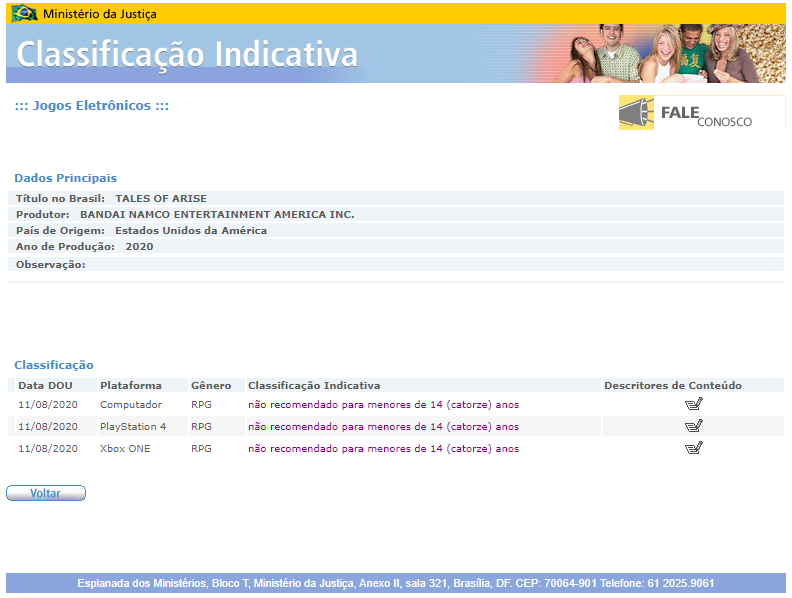 We could be seeing Tales of Arise real soon with this listing, potentially at Gamescom or Tokyo Game Show!
Stay tuned to Final Weapon for all the latest Japanese gaming news!