Famitsu revealed its June 1 magazine issue includes a cover story celebrating the 10th anniversary of the Kantai Collection series, which is often referred to as KanColle. The upcoming issue will be released on Thursday, May 18.
The popular Kantai Collection franchise first started with the release of the web browser title on April 23, 2013 in Japan. That same day, an official bi-monthly manga series by Ryōta Momoi would enter serialization. KanColle would become very successful in just a few short years, spawning an anime series, video games, light novels, and much more. The most recent entry in the long-running series is the KanColle: Itsuka Ano Umi De anime series, which ran from November 2022 to March 2023. KanColle: Itsuka Ano Umi De is the second season of the anime.
The June 1 issue of Famitsu celebrates 10 years of Kantai Collection with a specially illustrated cover by Shibafu and an anniversary feature. The issue's anniversary feature includes interviews with renowned voice actress Sumire Uesaka and KanColle creator Kensuke Tanaka. Tanaka handled scriptwriting for the KanColle: Itsuka Ano Umi anime series earlier this year. Famitsu teases that much more is included in the June 1 issue, and the appendix includes a special KanColle illustration card. Readers may purchase the new issue on Amazon Japan with worldwide shipping.
Check out the Kantai Collection cover art for the new issue, via Famitsu: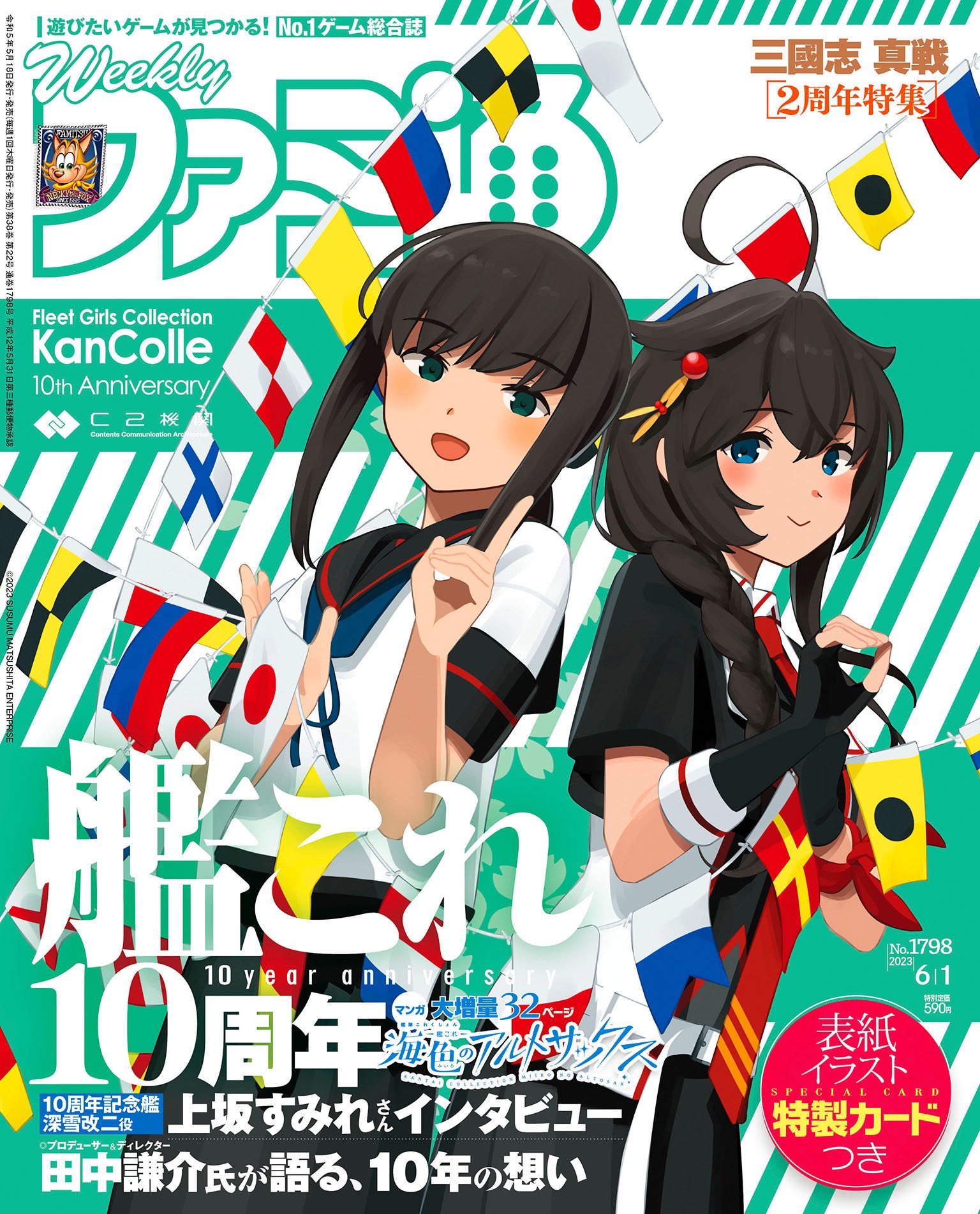 Lastly, both seasons of the KanColle anime are available to stream now on Crunchyroll.
Visit Final Weapon's 2023 Review Coverage: