Famitsu revealed its March 30 magazine issue releases on March 16 featuring a cover story celebrating the 6th anniversary of BanG Dream! Girls Band Party. The upcoming issue includes details on titles releasing in spring and summer 2023.
The March 30 issue of Famitsu includes details on the next major update for BanG Dream! Girls Band Party. To celebrate the game's 6th anniversary, the new Famitsu issue also features interviews with Craft Egg development staff and BanG Dream! Girls Band Party voice actresses Ari Ozawa, Yuki Nakashima, and Moe Toyota. Readers may purchase the new issue on Amazon Japan with worldwide shipping.
Famitsu's newest issue includes details about Final Fantasy XVI, which releases on June 22 for PlayStation 5. Additionally, a special PAX East 2023 panel will be held from the show floor in Boston on March 25.
Check out the new issue cover art below via Famitsu: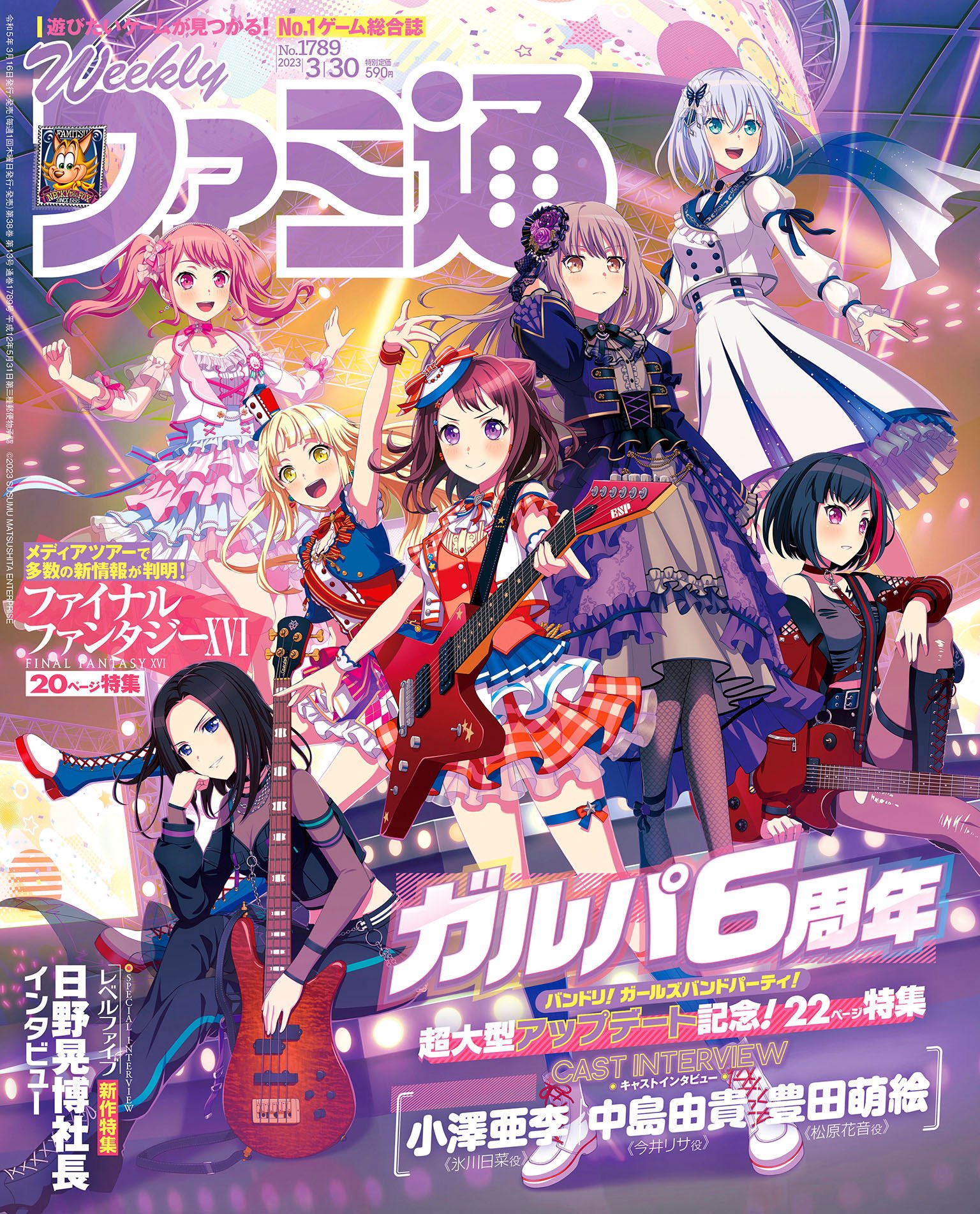 Lastly, BanG Dream! Girls Band Party is currently available now for Android and iOS worldwide, and a Nintendo Switch version is out now in Japan.
Visit Final Weapon's Extensive Review Coverage of Japanese Games: