Nintendo and Intelligent Systems revealed new details regarding Fire Emblem Engage and Veronica, the Emblem of Heroes. This new Emblem is part of the Fire Emblem Engage Expansion Pass Wave 3 alongside Chrom and Robin, which launches March 7.
Veronica: Emblem of Heroes
Veronica is the princess of Emblian Empire in the Fire Emblem Heroes mobile game. Although her original goal was to destroy the Kingdom of Askr, she eventually befriends the people of Askr and strives for harmony. Veronica is known as the Emblem of Heroes in Fire Emblem Engage due to her ability to summon other heroes into battle. She also specializes in offensive magic and allowing allies to act again.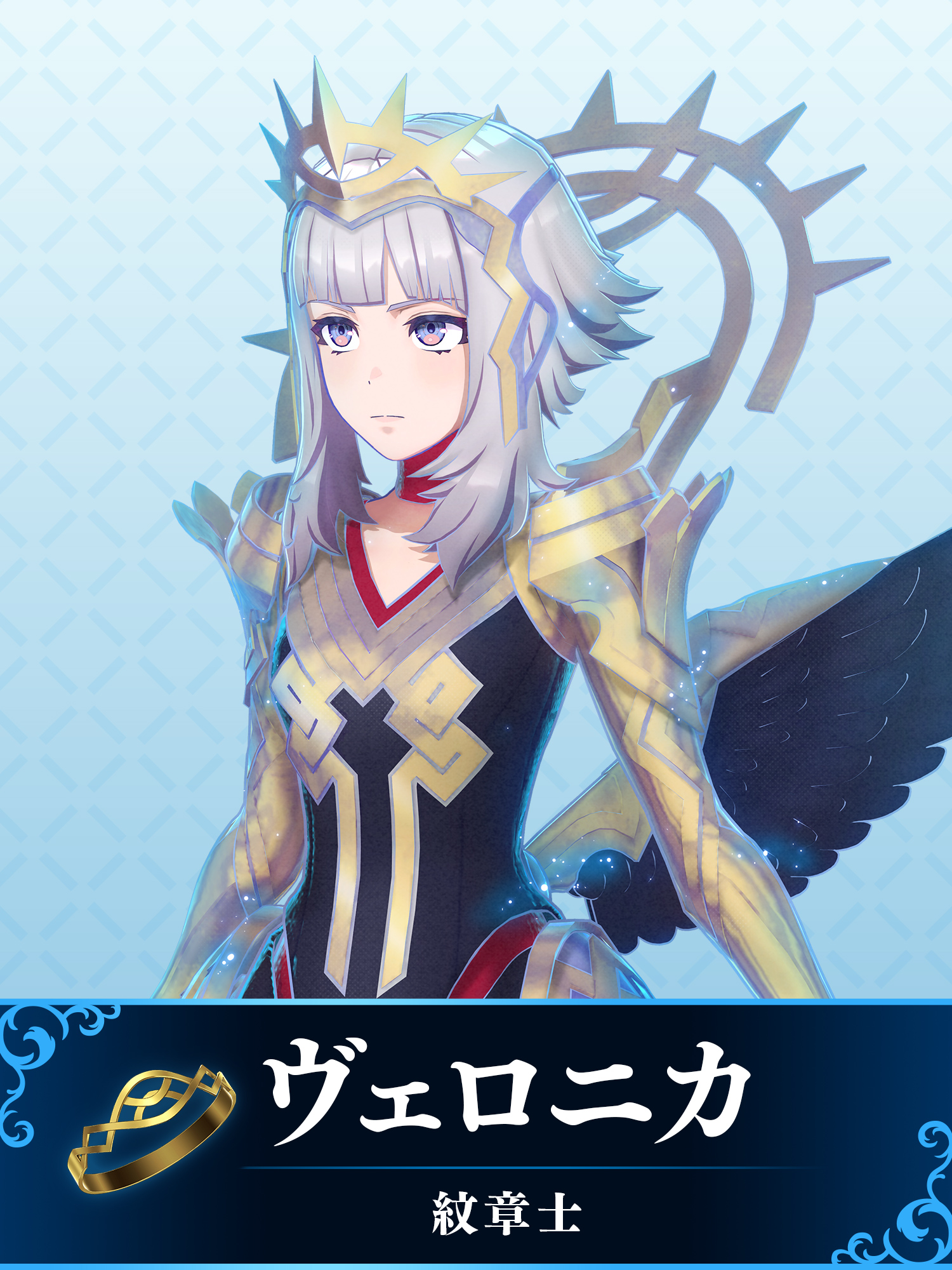 Alear Speaks with Veronica
紋章士「ヴェロニカ」とリュールの会話です。ヴェロニカはリュールをどうにかして手に入れたいようです…! #FEエンゲージ pic.twitter.com/OoaznuOc3M

— 『ファイアーエムブレム』総合 (@FireEmblemJP) March 7, 2023
Here's an overview of the Emblem's skills via Perfectly Nintendo (official English names pending):
Sync Skill: Reprisal- If unit's HP is not at maximum, boosts attack power by 30% of the damage sustained.
Engage Weapon: Hliðskjálf – Allows unit to use offensive magic. When unit initiates combat with it, enemies cannot counterattack.
Engage Skill: Pact – When used on nearby allies, allows them to act again even if they've already done so during that turn. However, they will be unable to move.
Engage Attack: Hero Summon – Allows unit to summon other units at random.
Fire Emblem Engage Expansion Pass Wave 2 is currently available now featuring Hector (Emblem of Strength), Soren (Emblem of Acumen), and Camilla (Emblem of Revelation). Hector specializes in bolstering defense and unleashing counterattacks in battle. Soren may unleash powerful magic attacks over a wide area. Camilla modifies the terrain to hinder enemies while providing openings for attacks.
Fans may also look forward to a new story in Fire Emblem Engage Expansion Pass Wave 4 later this year. Alear and allies will lend their aid to a foreign world in the Fell Xenologue story.
Fire Emblem Engage Expansion Pass Wave 3 launches March 7 worldwide. Lastly, Fire Emblem Engage is available now for Nintendo Switch.