13 years have passed since the God Eater series first began for the PlayStation Portable in 2010, and Bandai Namco Entertainment celebrates its 13th anniversary with a new illustration.
Bandai Namco released a new illustration by character designer Koichi Itakura to commemorate the 13th anniversary of God Eater. The company thanks fans for their continued support of the God Eater series over the years. Despite the lack of a new God Eater game announcement, the series will likely continue onward with new entries. The latest entry, God Eater 3, was developed by Marvelous First Studio and published by Bandai Namco.
God Eater is defined by its action-packed RPG combat where players use God Arc weapons, which transform to suit different combat scenarios. In God Eater 3, players would use God Arc weapons to battle against Aragami, dangerous monsters that have devastated the world and threaten the remnants of humanity. Additionally, these weapons come in different forms includes sword, scythes, lances, and even sniper rifles. Each God Arc weapon has its own strengths and weaknesses to adjust to.
Check out the new God Eater 13th anniversary artwork by Koichi Itakura below via Bandai Namco: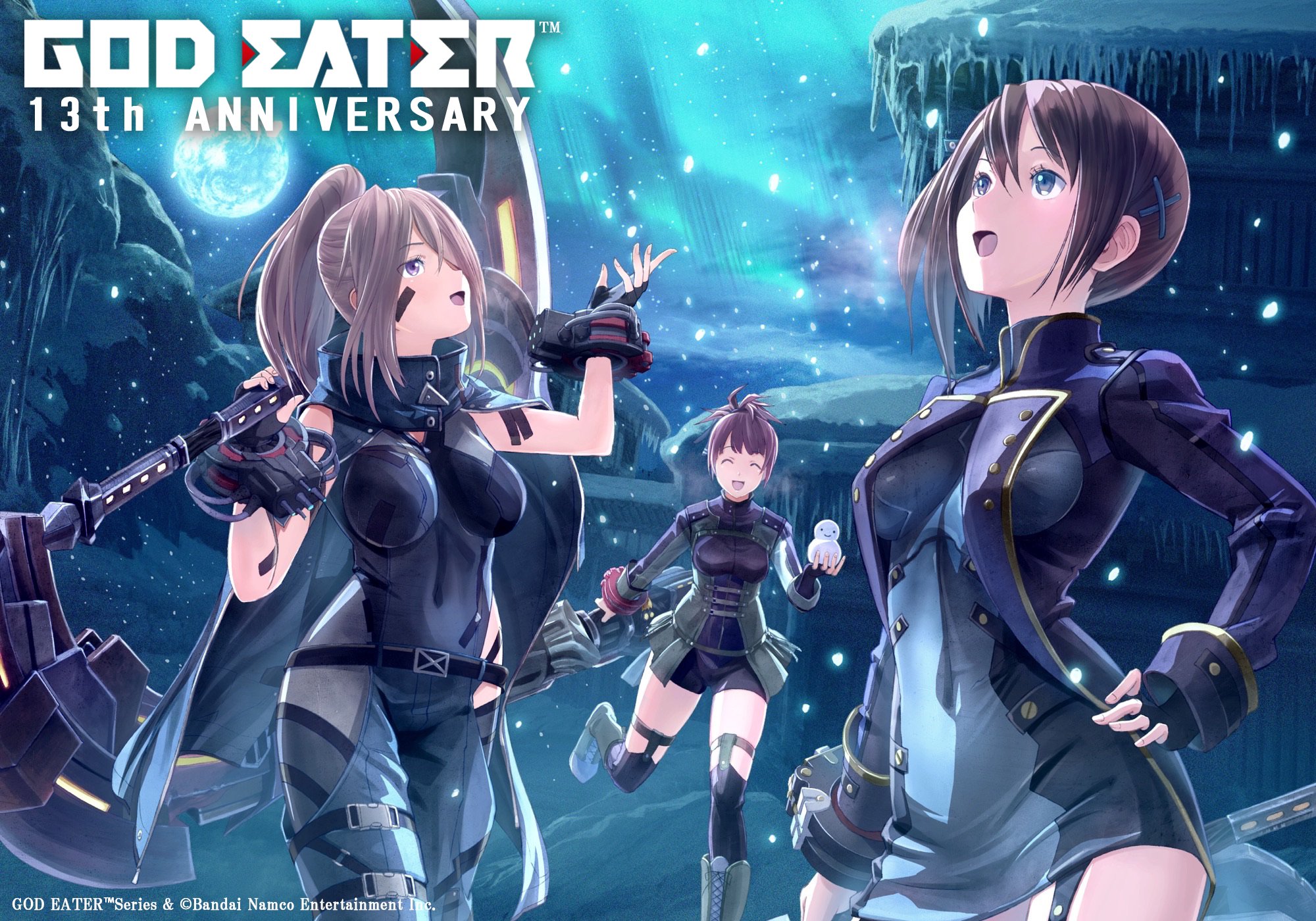 Lastly, God Eater 3 is available now for Nintendo Switch, PlayStation 4, and PC via Steam worldwide.
Visit Final Weapon's extensive review coverage of JRPGs and visual novels: