Famitsu announced its January 26 issue releases on Thursday, January 12 with a new cover story featuring NieR: Automata Ver1.1a.
According to Famitsu, the new issue includes an interview with NieR Automata Ver1.1a director Ryouji Masuyama. Fans can expect comments from key Square Enix staff involved with the NieR series such as Yosuke Saito and creator Yoko Taro. Additionally, the new Famitsu issue includes a year-in-review section of 2022 for the NieR series.
In 2022, NieR: Automata made its long-awaited Nintendo Switch debut. The Nintendo Switch version features the exclusive 6C2P4A118680823 DLC. The DLC is available for free in the Nintendo eShop and features six new costumes, four new accessories, and two pod skins based on characters from the NieR Re[in]carnation mobile RPG.
Check out the January 26 issue cover below via Famitsu: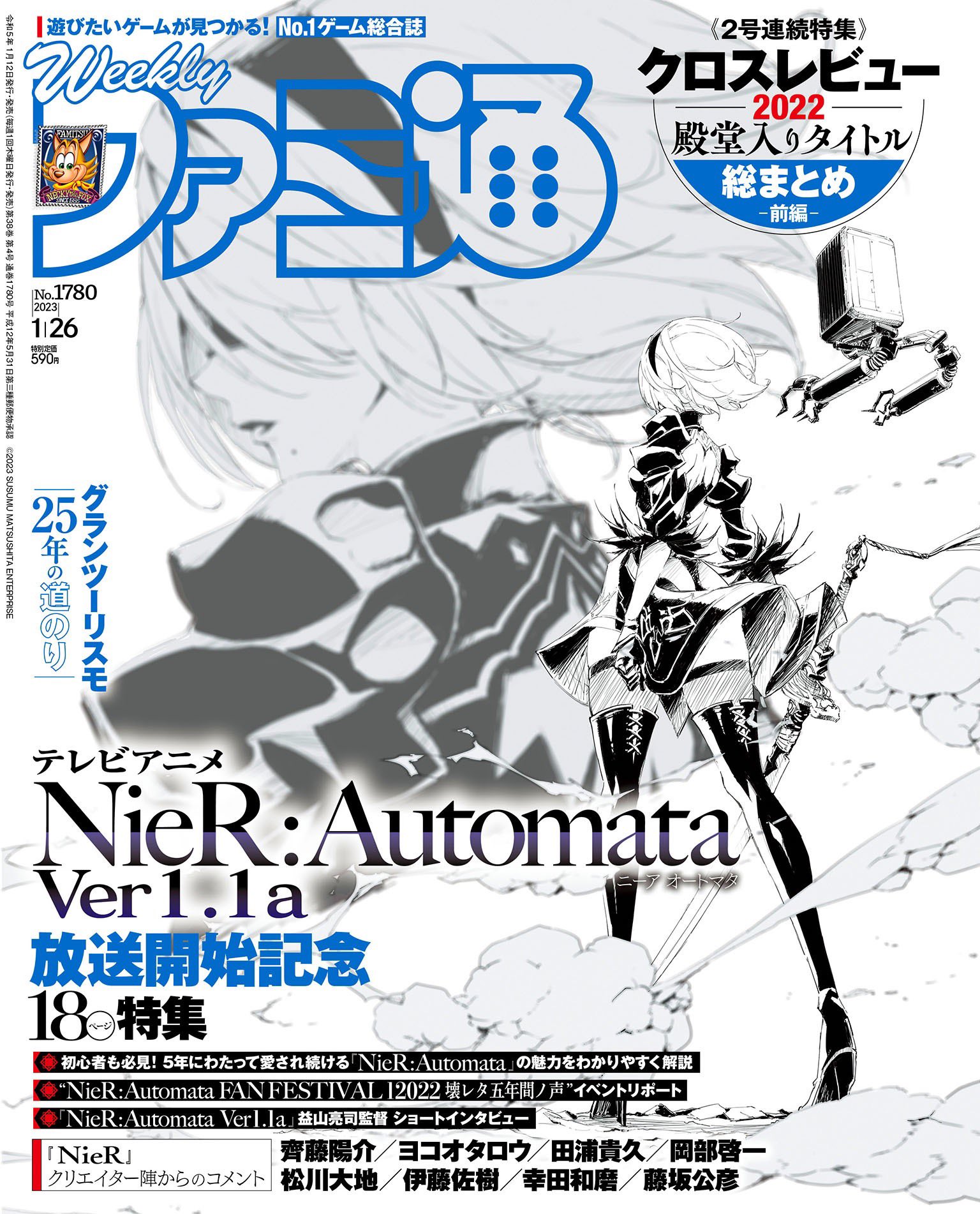 NieR: Automata Ver1.1a premiered on January 7, 2023 worldwide. The A-1 Pictures-produced anime is available to watch on Crunchyroll with English, Brazilian Portuguese, French, German, and Spanish dubs. If desired, fans may watch the anime in Japanese with English subtitles as well. The anime airs weekly across Japanese broadcasting networks and Crunchyroll.
Lastly, NieR: Automata is available now for Nintendo Switch, PlayStation 4, Xbox One, and PC via Steam worldwide.