Square Enix shared new gift codes for unique Dragon Quest Treasures monsters Yuji and Pekotte, which are voiced by series creator Yuji Horii and VTuber Usada Pekora.
Yuji is a special King Slime named after Yuji Horii himself, and the creator voiced lines for the monster. Three lines depicted on the Slime's cheeks are typically found in Horii's sketches. On the other hand, Pekotte is a special killing machine named after VTuber Usada Pekora. Pekora voiced lines for the new monster as well.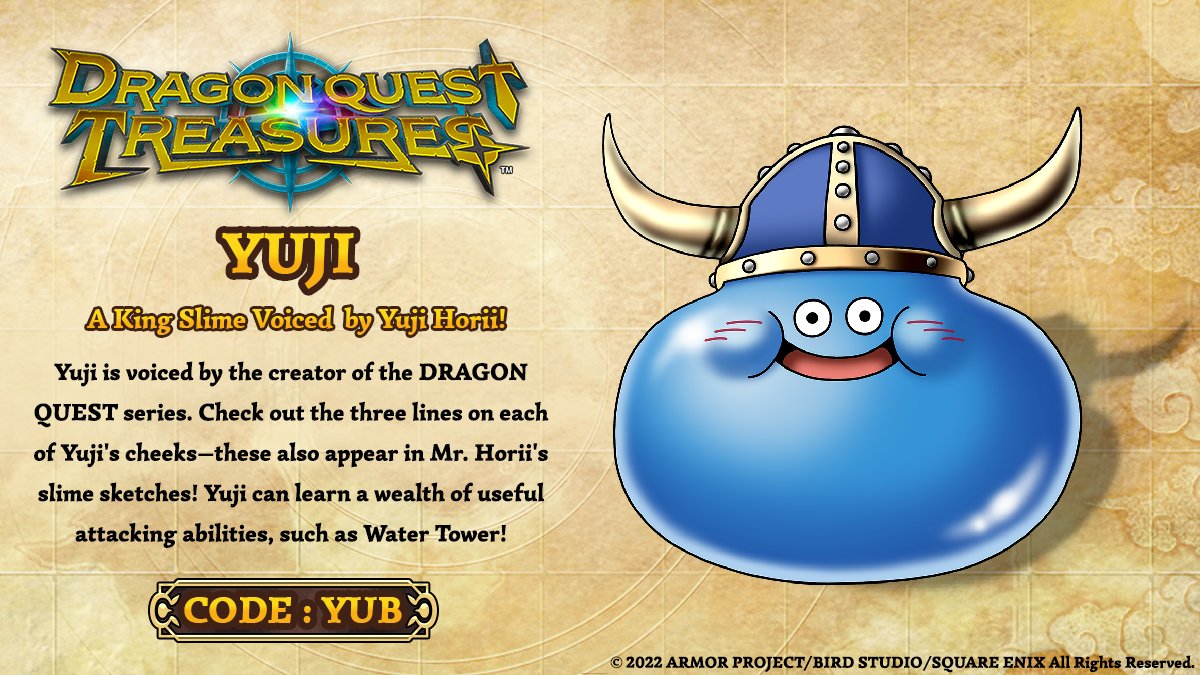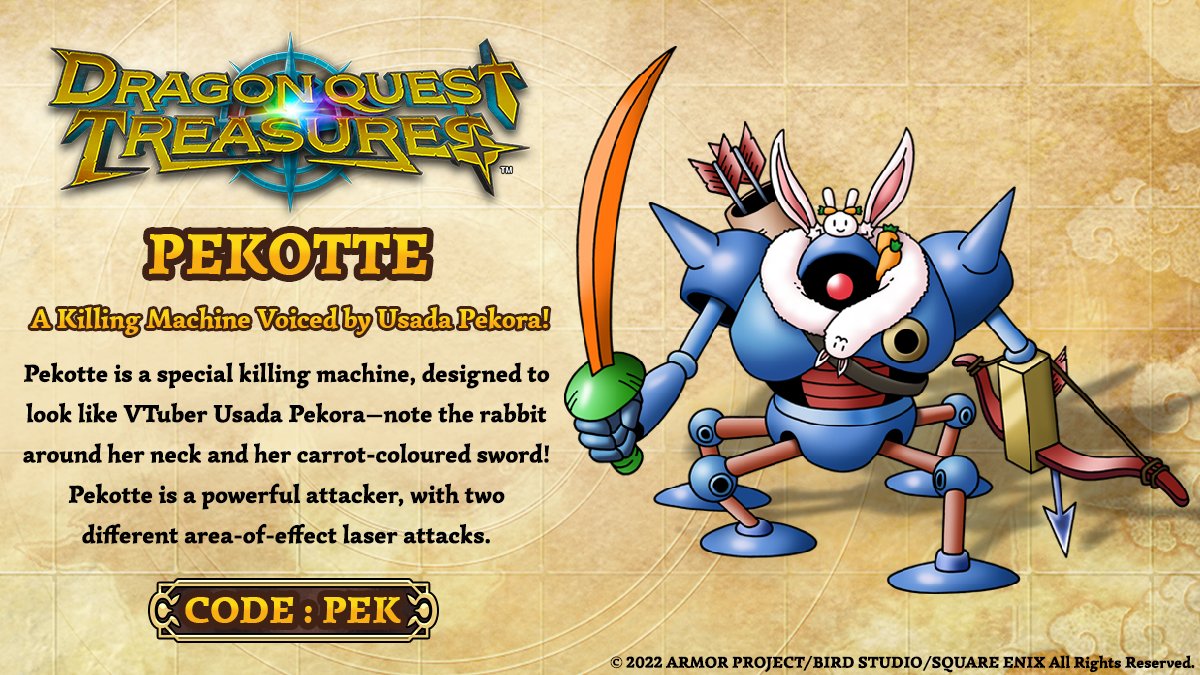 Dragon Quest Treasures players may redeem these monsters by inputting the gift codes "YUB" and "PEK" into the gift code menu. Afterwards, players must visit Miss Cecily at the base and select Check Applicants. Players must then give Yuji and Pekotte the items they want in order for them to join the crew.
Full steps are provided below by Square Enix, just in case:
Press the + button to access Menu
Go to "Gang" and enter each Code into "Gift Code"
Head to Miss Cecily in your base and select "Check Applicants"
Give Yuji and Pekotte the items they want to join your crew!
Lastly, Dragon Quest Treasures is available now for Nintendo Switch.