The Final Fantasy XIV Starlight Celebration event is now live until December 31, 2022, and Square Enix released the official key art for Patch 6.3: Gods Revel, Lands Tremble.
Starlight Celebration returns to Final Fantasy XIV with rewards such as the Starlight Steed mount and Illuminated Tree outdoor furnishing. Rewards from past Starlight Celebration iterations may be obtained from the Seasonal Shop. Players level 15 and up may talk to Amh Garanjy in Old Gridania to begin the Reindeer Fame questline. Seasonal quests cannot be completed after the event duration, so players are encouraged to finish these quests before December 31 at 6:59 a.m. PDT.
Check out the new Starlight Celebration artwork by illustrator Kodai Okamoto below, via Square Enix: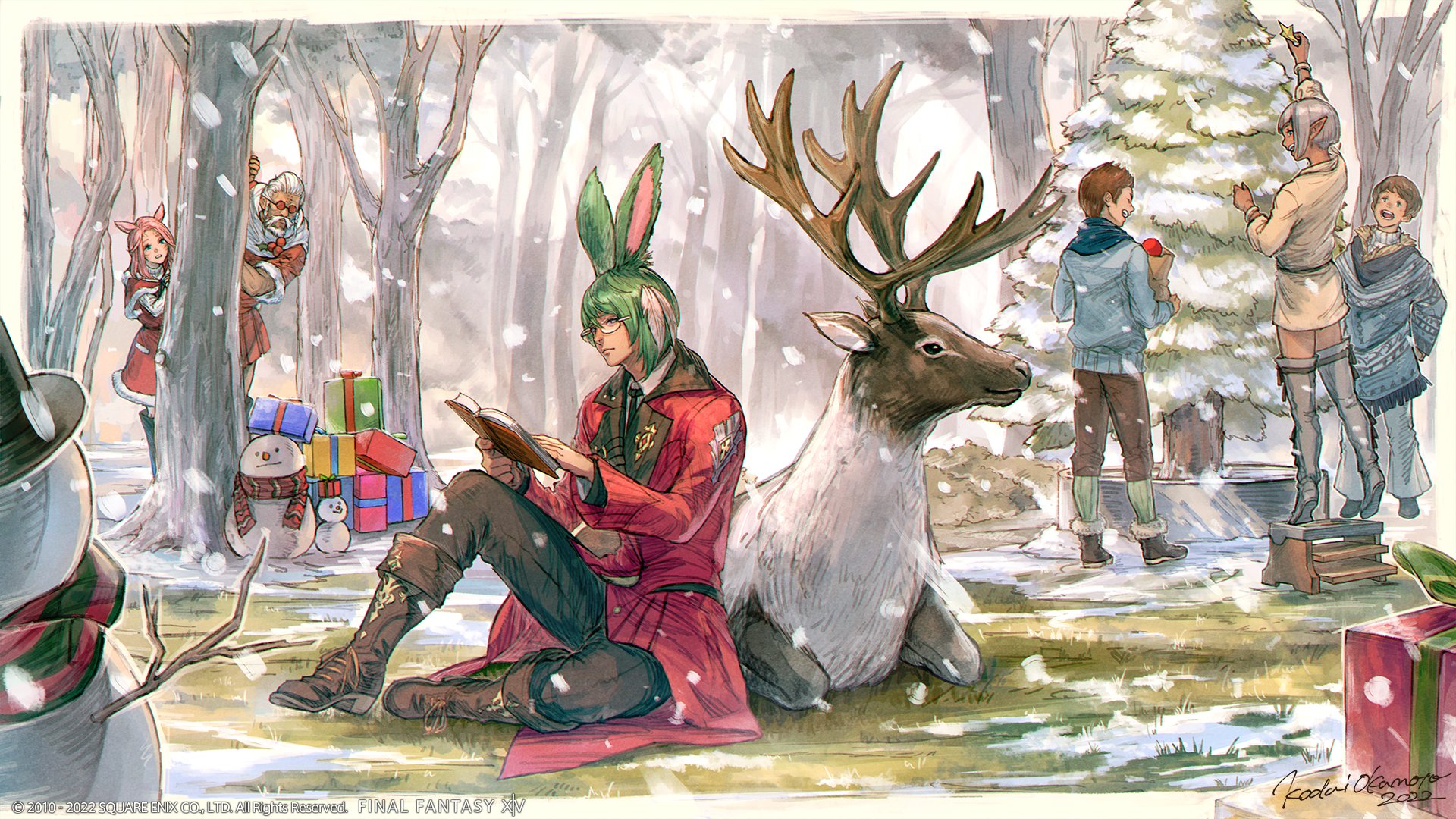 Final Fantasy XIV Patch 6.3: Gods Revel, Lands Tremble launches in January 2023. Before then, producer Naoki Yoshida will reveal new details about the major update in Final Fantasy XIV Letter from the Producer LIVE Part LXXV. Today, Square Enix released official key art featuring the Warrior of Light and Zero, a prominent character featured in the 6.x series of patches.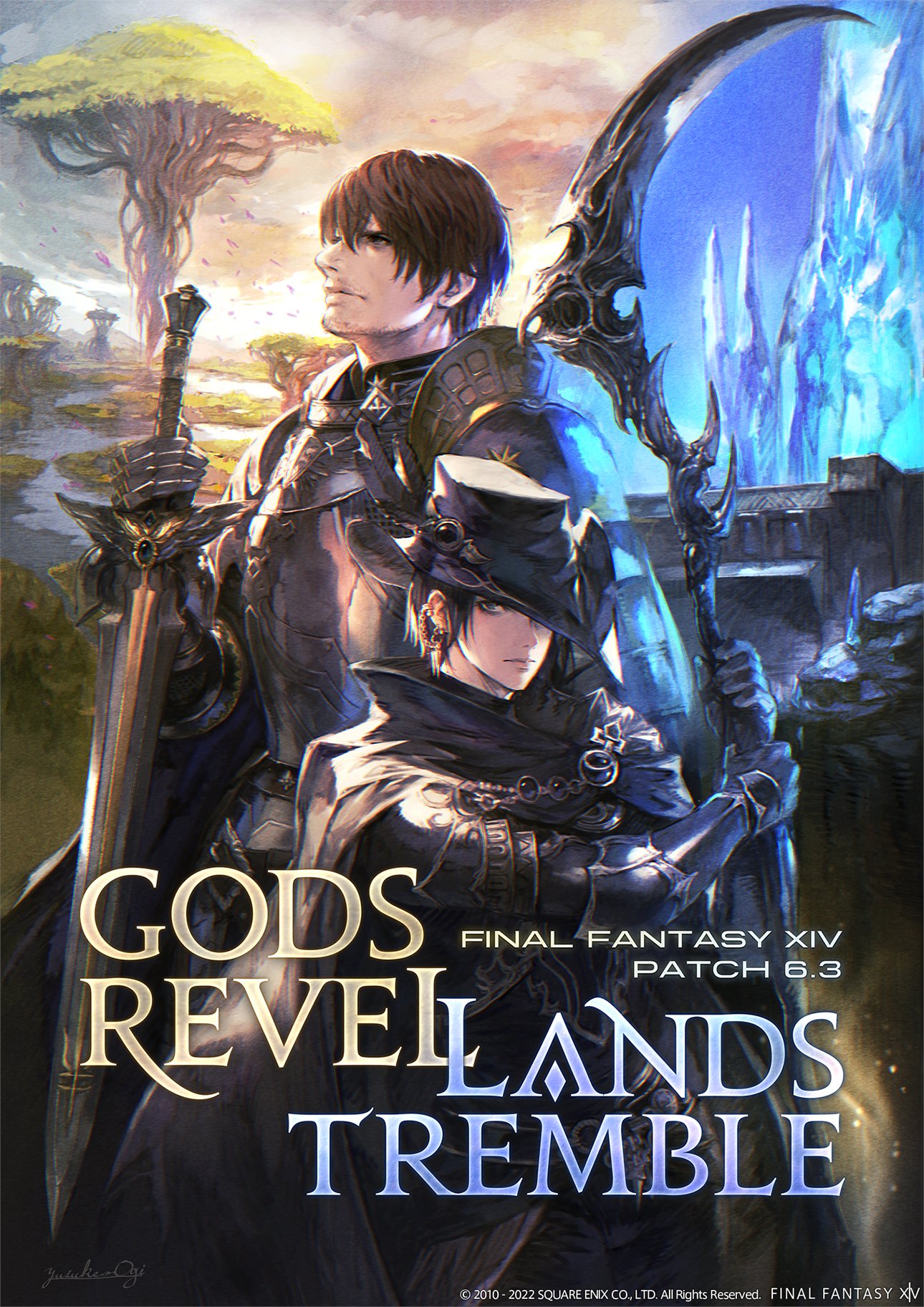 Lastly, Final Fantasy XIV's latest expansion, Final Fantasy XIV: Endwalker, is available now for PlayStation 4, PlayStation 5, and PC via Steam and Windows.