Famitsu revealed its December 1 issue releases on November 17 with a cover story featuring Pokémon Scarlet and Violet.
The new Famitsu issue features the latest details about Pokémon Scarlet and Violet heading into the game's launch on November 18. Additionally, the issue comes with a B5-size double-sided illustration card in the appendix section. Famitsu staff will publish a special feature about the recent Splatoon 3 x Pokémon Splatfest in the new issue as well.
Check out the issue cover art below via Famitsu: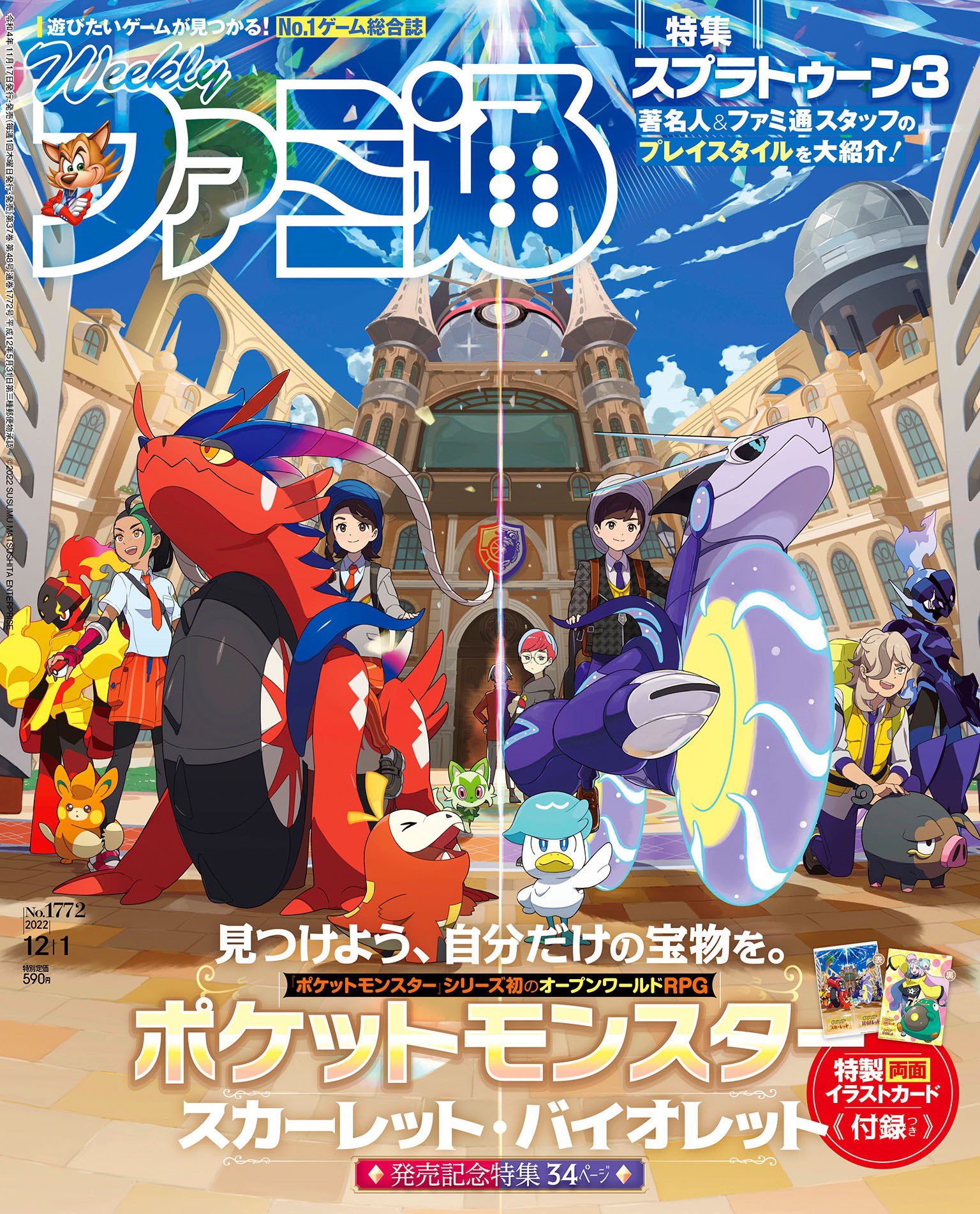 Readers may purchase the new issue at Amazon Japan. Lastly, Pokémon Scarlet and Violet launches November 18 for Nintendo Switch worldwide.