Bandai Namco Entertainment announced The Idolmaster: Million Live! anime premieres in fall 2023, and a new trailer was released.
The company also revealed a new key visual for The Idolmaster: Million Live!. Idols Mirai Kasuga, Shizuka Mogami, and Tsubasa Ibuki are depicted in the key visual. The anime follows the story of Mirai and the other idols of The Idolmaster: Million Live! as they pursue the pinnacle of theater. Studio Shirogumi is producing the anime series with director Shinya Watada at the helm.
Check out the key visual and the latest trailer below: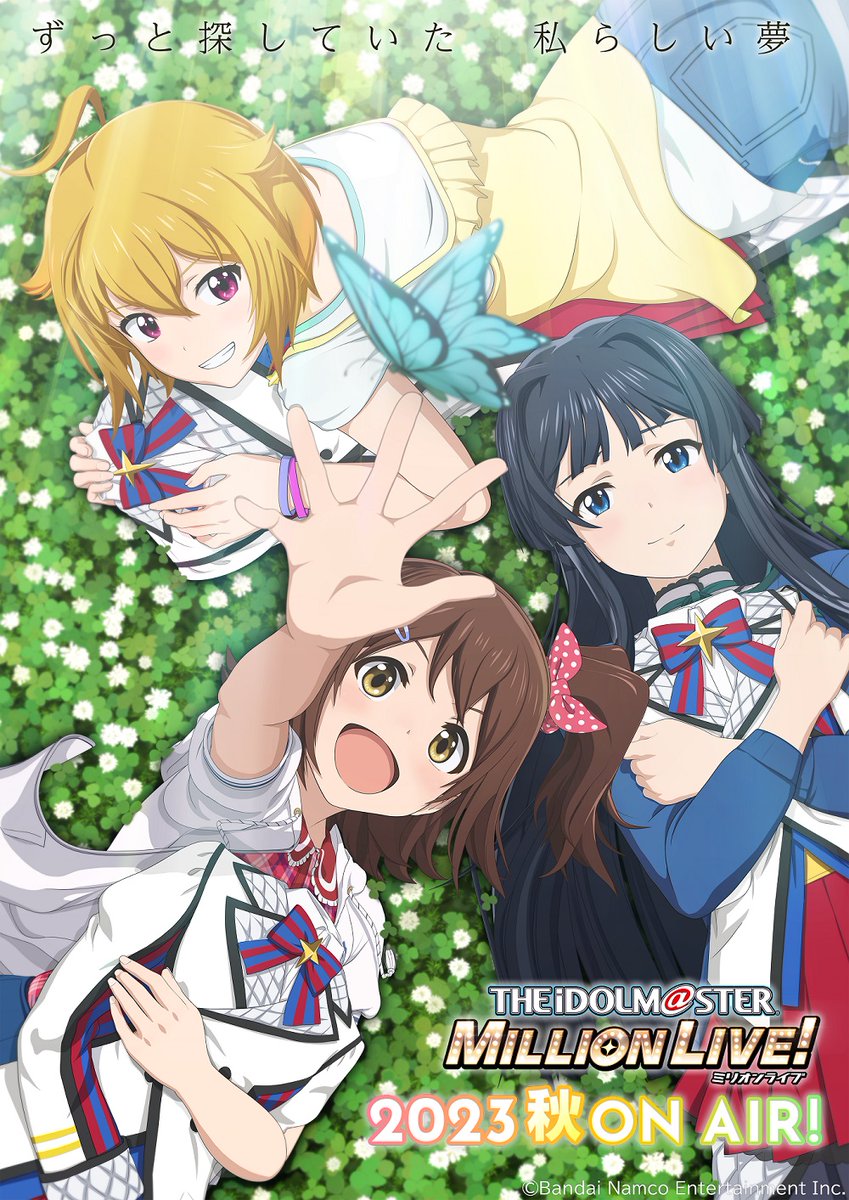 Announcement Trailer
Lastly, the official The Idolmaster Million Live! website may be found here.