Famitsu revealed its September 15 issue celebrating the third anniversary of DeNA's mobile RPG, Pokémon Masters EX.
The new issue releases on September 1 with a 16-page feature dedicated to Pokémon Masters EX. The feature contains the latest information about Pokémon Masters EX including the appearance of Ash and his Pikachu. Additionally, various developer interviews with DeNA and The Pokémon Company will be published.
Check out the new Famitsu cover for the September 15 issue below: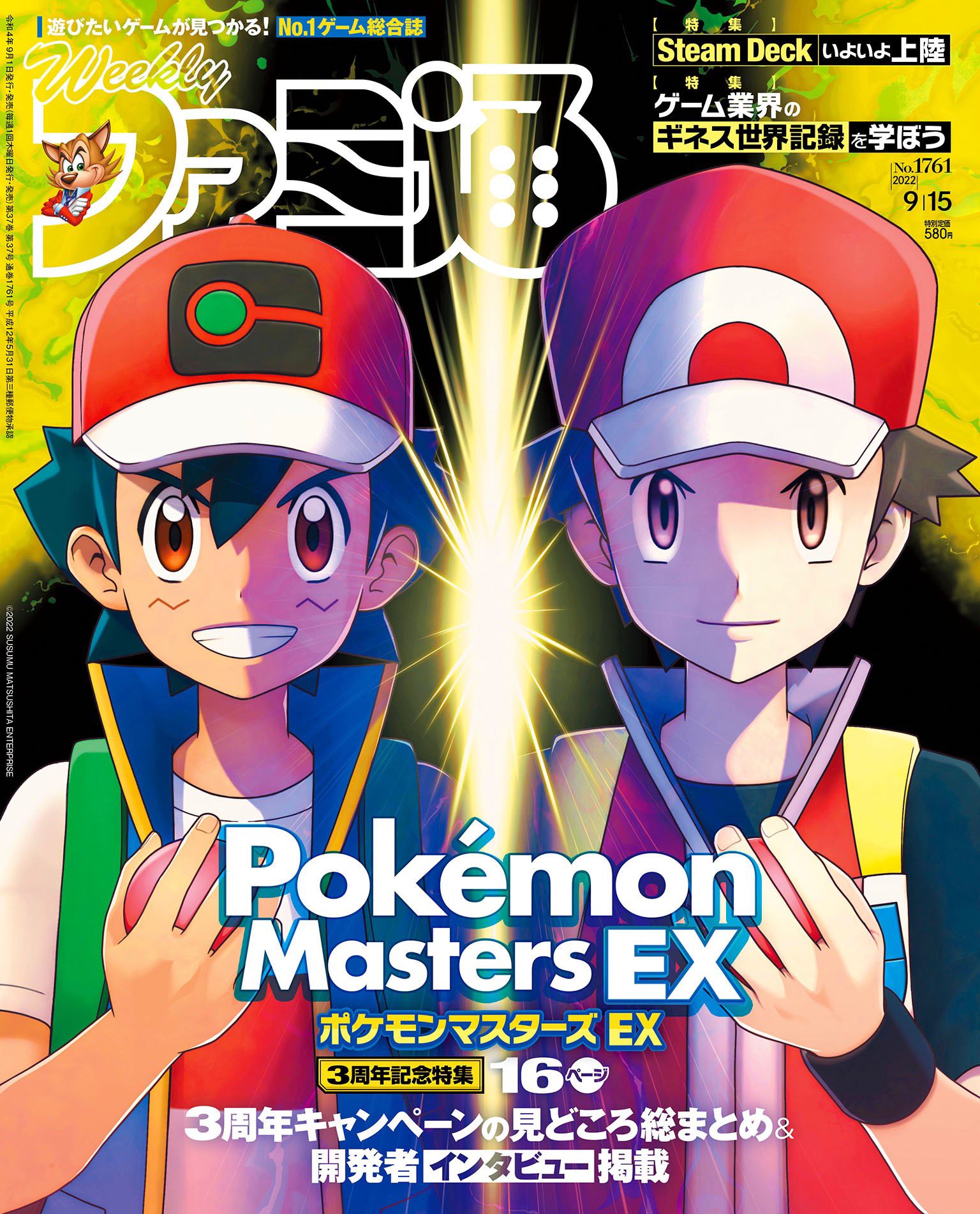 Readers may purchase the new Famitsu issue through Amazon Japan. Pokémon Masters EX is available now for iOS and Android worldwide.
The previous Famitsu issue focused on the recent release of Soul Hackers 2, and our full review of the latest ATLUS RPG is live here.