Famitsu revealed its merged August 18 and August 25 issue releasing on Thursday, August 4. The new Famitsu issue includes a special feature regarding the 7th anniversary of Fate/Grand Order.
The Fate/Grand Order special feature is 48 pages with the latest information regarding Type-Moon projects. Additionally, the feature includes interviews with Kinoko Nasu and Takashi Takeuchi.
Check out the new Famitsu cover art below: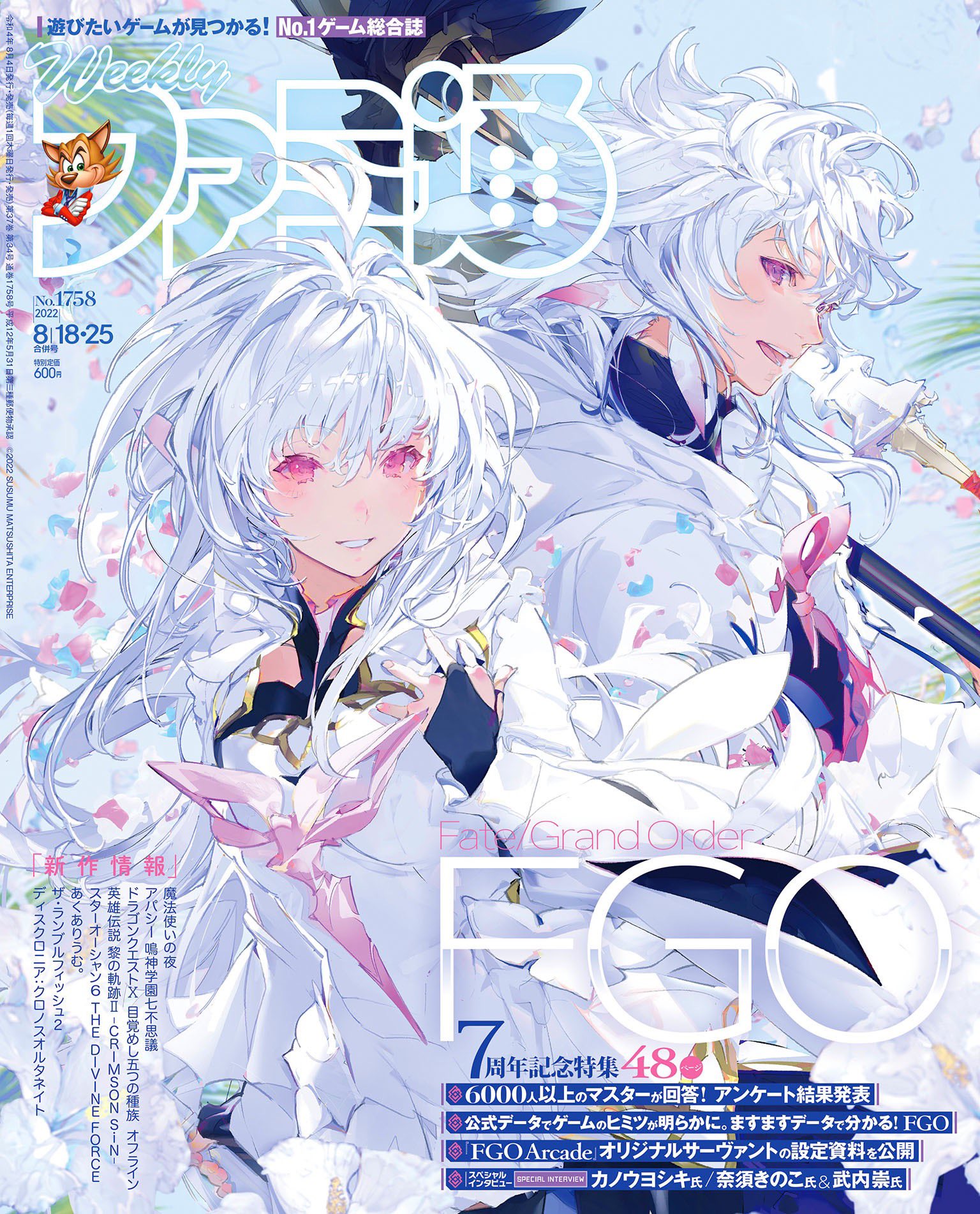 Alongside Fate/Grand Order, the new Famitsu issue features details on upcoming games such as Star Ocean: The Divine Force and The Legend of Heroes: Kuro no Kiseki II -CRIMSON SiN-. Readers may purchase the new issue over at Amazon Japan.
Recently, Type-Moon revealed two free DLC characters for Melty Blood: Type Lumina: Mash Kyrielight from Fate/Grand Order and the returning Neco-Arc. Two more DLC characters release this winter for free.
The company also released a direct feed trailer of Fate/EXTRA Record, which was on display at Wadarco Exhibition 2022. Platforms and a release date for the game are still pending.
Furthermore, SEGA announced a special collaboration between Phantasy Star Online 2: New Genesis and Melty Blood: Type Lumina. More details about the collaboration are coming soon.
Lastly, Fate/Grand Order is available now for iOS and Android worldwide.