Famitsu revealed their June 2nd issue set to release on May 19th! The new issue celebrates the 20th anniversary of Final Fantasy XI with a special feature. The feature includes developer interviews with producer Akihiko Matsui and director Yoji Fujito. An introduction to the ongoing Granblue Fantasy x Final Fantasy XI collaboration is featured as well.
Check out the Famitsu cover art below: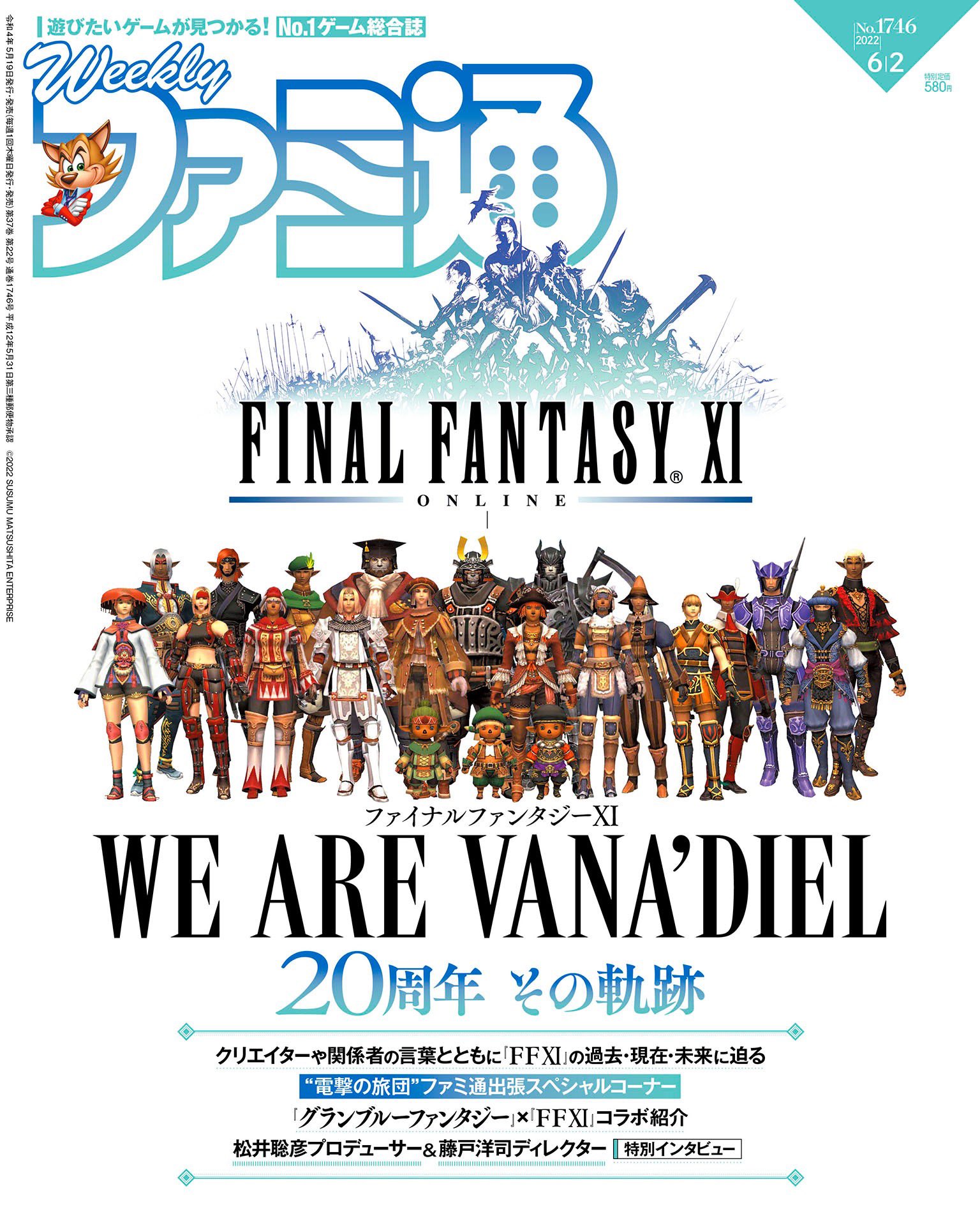 The FF XI collaboration is live in Granblue Fantasy featuring playable characters Prishe, Lilisette, and Shantotto II. Prishe and Lilisette are obtained through progression of the collaboration scenario while Shantotto is obtained through the collaboration draw. Granblue Fantasy recently achieved 32 million registered players across the iOS, Android, and Google Chrome browser versions.
The June 2nd issue of Famitsu also features details on upcoming games such as the Switch version of The Legend of Nayuta: Boundless Trails and PAC-MAN Museum+. Additionally, Compile Heart will reveal their "Galapagos RPG evolve" game through the new issue. Readers may purchase the new issue over on Amazon Japan.
Lastly, Final Fantasy XI is available on PC via Steam worldwide. Stay tuned at Final Weapon for the latest Japanese gaming news and updates!