Nintendo announced new Animal Crossing: New Horizons & Mario Kart 8 Deluxe icons are available now with Nintendo Switch Online! Fans may try out the latest Animal Crossing: New Horizons custom icons featuring residents with birthdays in May. These icons are available now until May 6th at 6:00 PM PDT.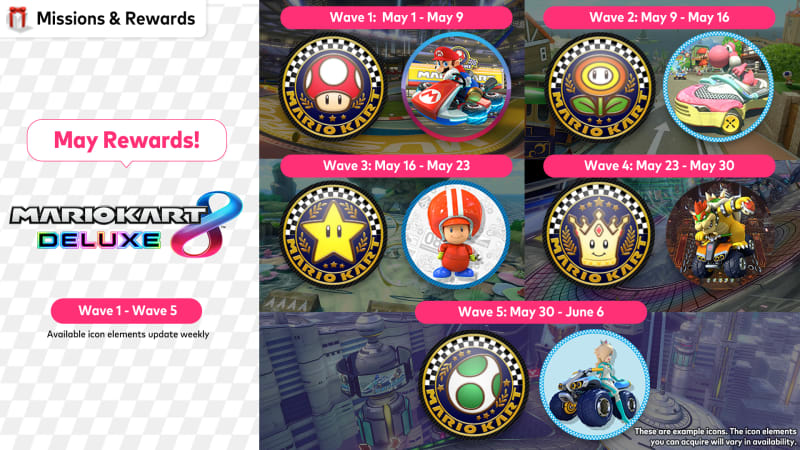 Brand new Mario Kart 8 Deluxe icons are also available now until May 9th as part of Wave 1. Wave 2 through 5 of custom icons release weekly throughout all of May and into early June 2022. Here's the full schedule of custom icons from Mario Kart 8 Deluxe:
Wave 1 | May 1th – 9th
Wave 2 | May 9th – 16th
Wave 3 | May 16th – May 23rd
Wave 4 | May 23rd – May 30th
Wave 5 | May 30th – June 6th
Custom icons and elements are refreshed each week with Nintendo Switch Online so it's worth checking up on every now and then. Players may redeem these icons by using My Nintendo Platinum Points. Platinum Points may be earned by completing missions as part of the Missions & Rewards system.
Stay tuned at Final Weapon for the latest Japanese gaming news and updates!