Famitsu revealed their May 5th issue releasing on April 21st! The new issue celebrates the 4th anniversary of The Idolmaster: Shiny Colors with a 30-page special feature. The new issue also features details about upcoming games such as Hyperdimension Neptunia: Sisters vs. Sisters.
Check out the special 4th anniversary cover below: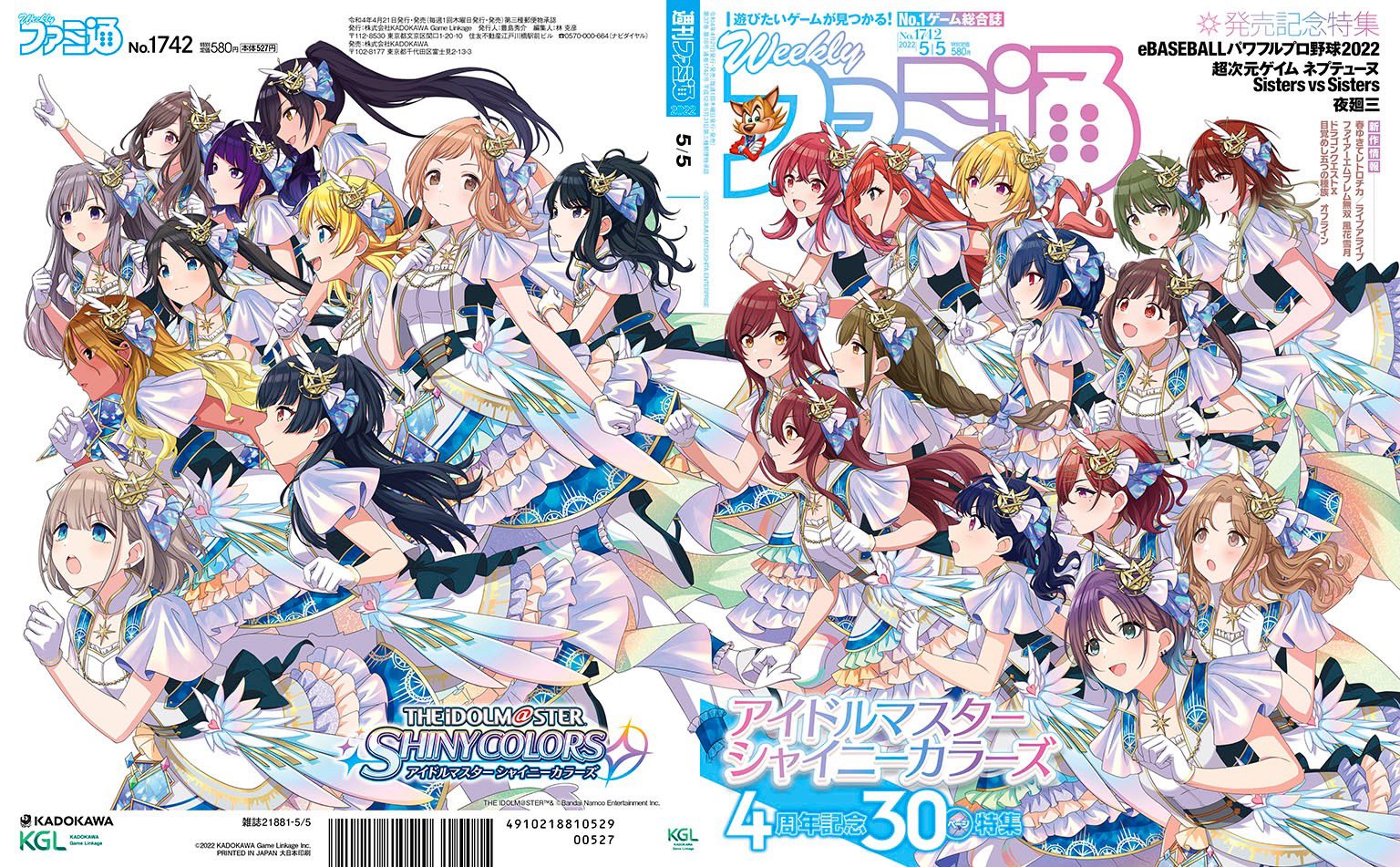 Readers may purchase the new issue over on Amazon Japan. Lastly, The Idolmaster: Shiny Colors is available on iOS and Android. Stay tuned at Final Weapon for the latest Japanese gaming news and updates!