*Update* The first trailer for RWBY Ice Queendom is available here!
Rooster Teeth and anime studio Shaft announced RWBY Ice Queendom, a new anime series set in the RWBY universe! The new anime premieres in Summer 2022, streamed by Rooster Teeth and Crunchyroll. Fans can watch the anime with English subs or English dubbed as well. Rooster Teeth revealed the staff for the project:
Animation Production: SHAFT, Bandai Namco Arts
Director: Toshimasa Suzuki
Script-writer: Tow Ubukata
Character designer: huke
Animation Concept: Gen Urobuchi
Voice Cast
Ruby Rose: Lindsay Jones | Saori Hayami
Weiss Schnee: Kara Eberle | Yoko Hikasa
Blake Belladonna: Arryn Zech | Yu Shimamura
Yang Xiao Long: Barbara Dunkelman | Ami Koshimizu
The anime's opening theme is "Beyond Selves" by Void_Chords feat. L while the ending theme is "Awake" by Saori Hayami. In addition, a new key visual was shared: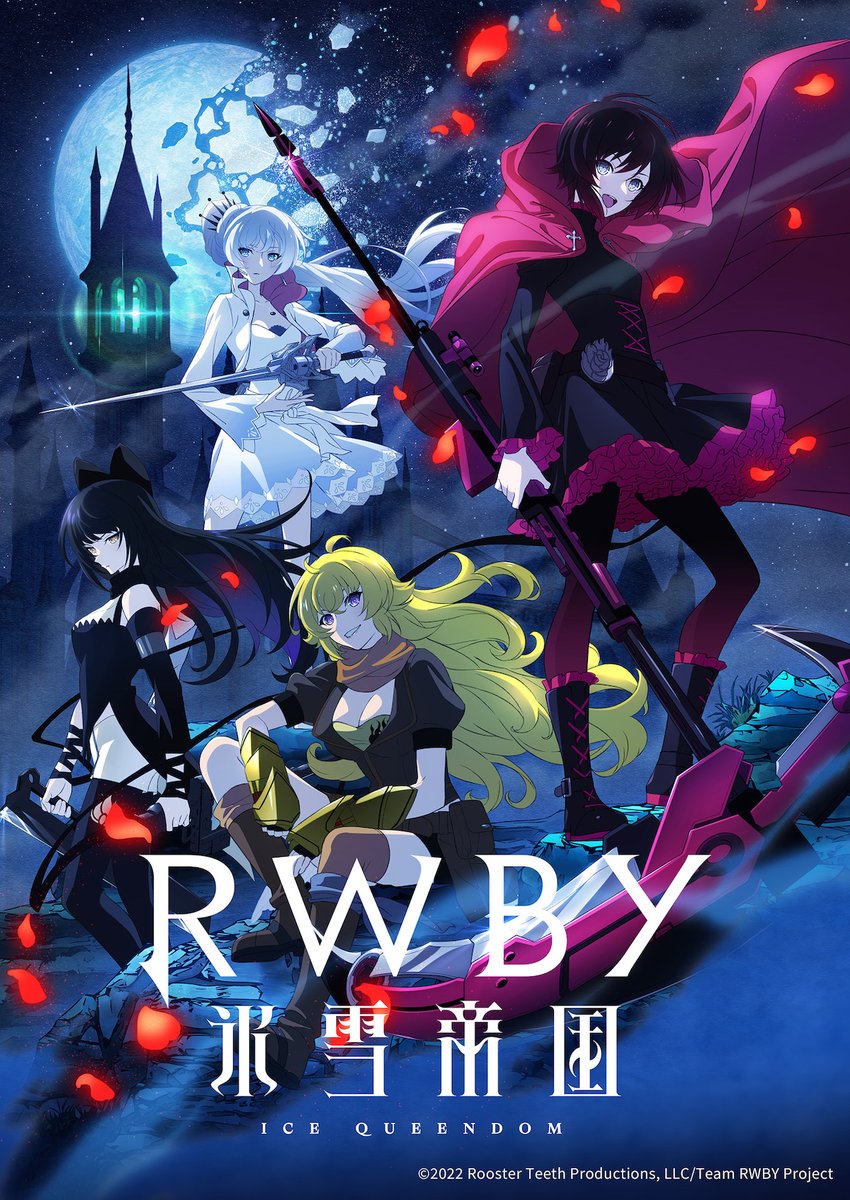 Alongside the anime, RWBY Ice Queendom will be serialized in Monthly Comic DengekiDaioh. Check out the manga illustration by SuekaneKimiko below: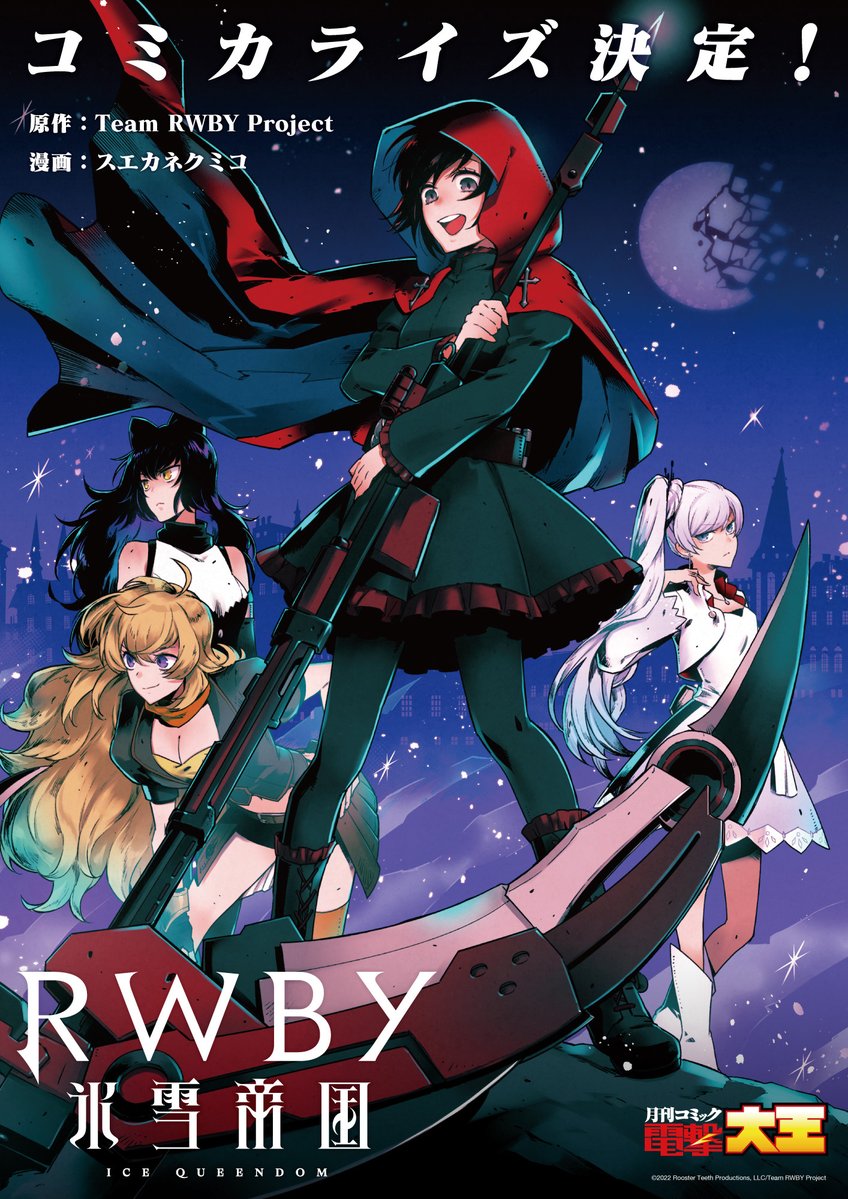 Lastly, the official website is live here. Stay tuned at Final Weapon for the latest Japanese gaming and anime news!