Mihoyo shared new details about Genshin Impact version 2.3 releasing on November 24th! Players will have access to two new event wishes bringing the return of Eula and Albedo. "Secretum Secretorum" features rate-ups for Albedo (5*), Rosaria (4*), Noelle (4*) and Bennett (4*). The "Born of Ocean Swell" features rate-ups for the aforementioned 4* characters alongside Eula (5*). Players can try out these characters with the recurring Test Run event.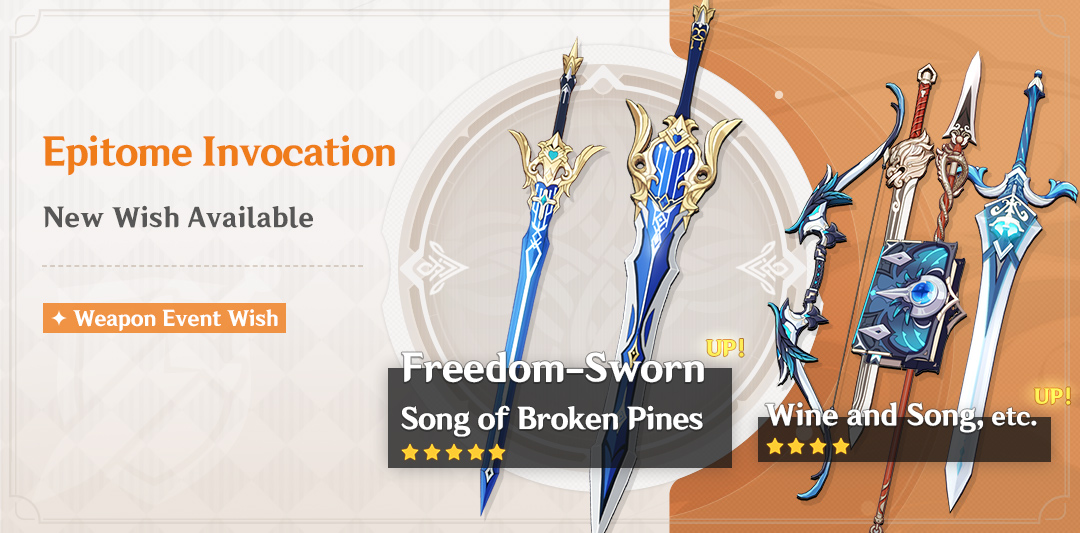 In addition, the Epitome Invocation weapon wish has been refreshed with the Freedom-Sworn sword and Song of Broken Pines claymore. Version 2.3 also introduces new hangout events featuring Beidou and Gorou. Like all other hangout events, players must gather story keys by completing commissions and reaching the required Adventure Rank. Version 2.3 goes live on November 24th at 6:00 AM (UTC+8) with the official website and payment options going down temporarily for maintenance. Eager players will have more Genshin Impact content coming once the new update arrives.
Lastly, Genshin Impact is out now across PS4, PS5, PC, iOS and Android. Stay tuned at Final Weapon for the latest Japanese gaming news and updates!