*Update – 8/28* A PS5 demo for Lost Judgment has been found in the Japanese PSN Store! The "Trial Version" weighs in at 14.4 GB. The PS5 icon is available below (thanks @renka_schedule):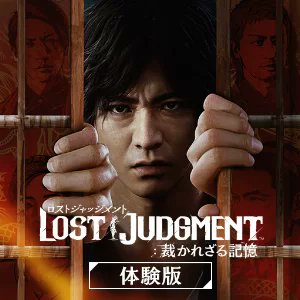 According to database tracker, PSN releases, a demo for Lost Judgment has been spotted in the PSN Store! The demo is in the database and fans will likely be able to try the latest Ryu Ga Gotoku Studio game out soon. The demo is coming to PS4 according to the database entry as followed:
LOST JUDGMENT:裁かれざる記憶 体験版

id: CUSA29955
Lost Judgment releases on September 24th for PS4, PS5, Xbox One and Xbox Series X|S. Stay tuned at Final Weapon for the latest Japanese gaming news and updates!