According to Gematsu, Bandai Namco trademarked a ton of IPs this past May in various regions. These IPs include the following:
Ridge Racer
Rave Racer
Blue Protocol
Baten Kaitos Origins
Victory Lap
Bandai Namco NEXT and more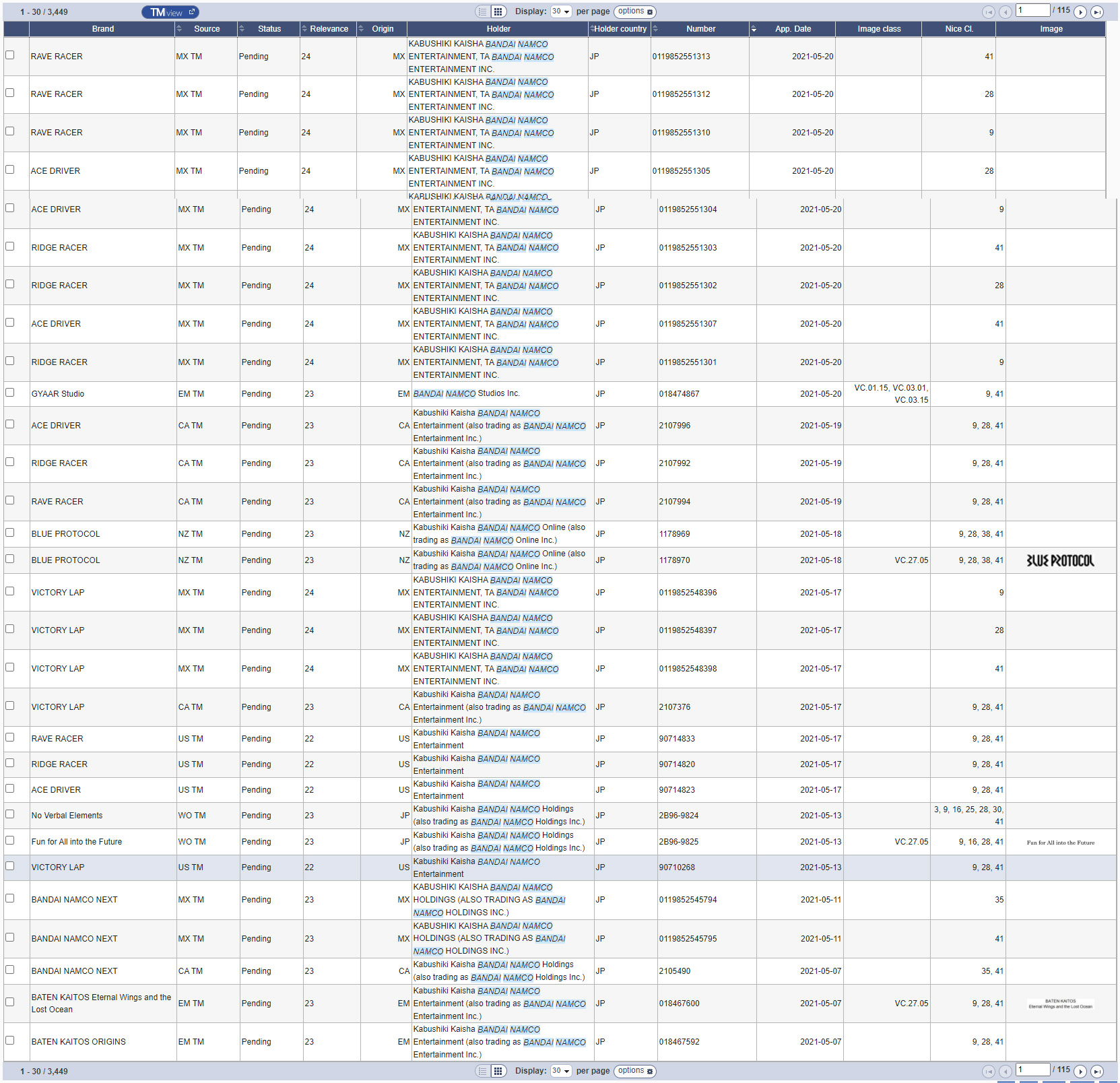 These are most likely just trademark renewals so Bandai Namco maintains the legal rights to these IPs. However, its also possible that Bandai Namco could be preparing remasters in  the future as they have in the past. Stay tuned at Final Weapon for the latest Japanese gaming news and support us on Patreon!