The English voice cast for Genshin Impact has been relatively unknown for the past month since the game released. Fortunately, Mihoyo has started announcing their English voice cast for the game! Check out the voices behind the characters below:
Amber – EN VA: Kelly Baskin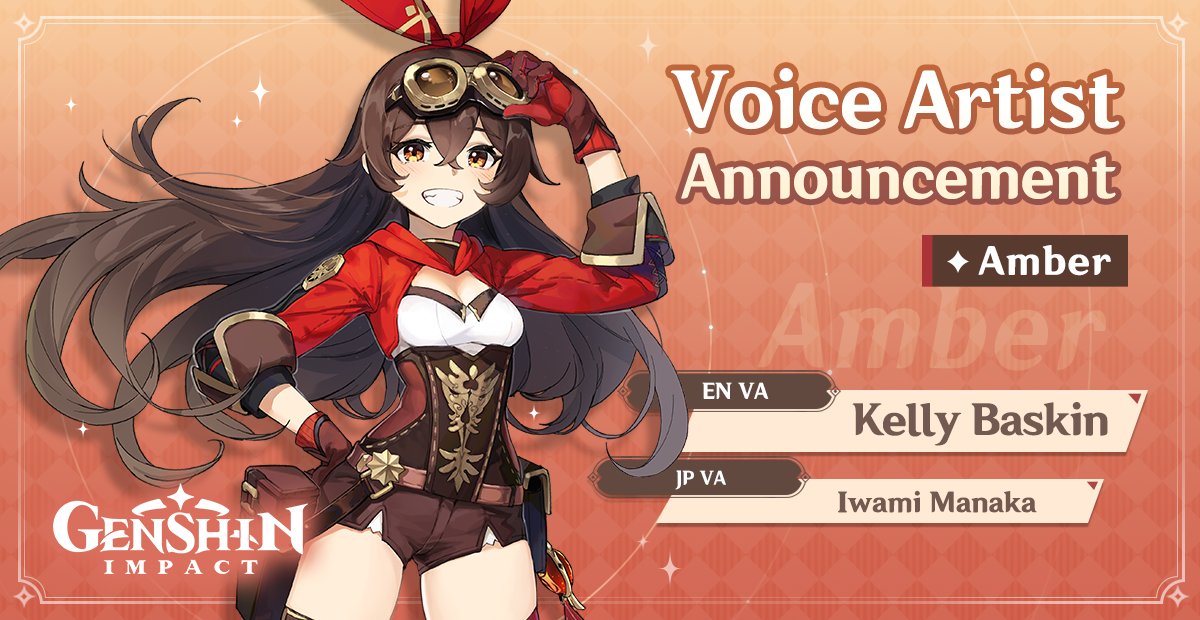 Jean – EN VA: Stephanie Southerland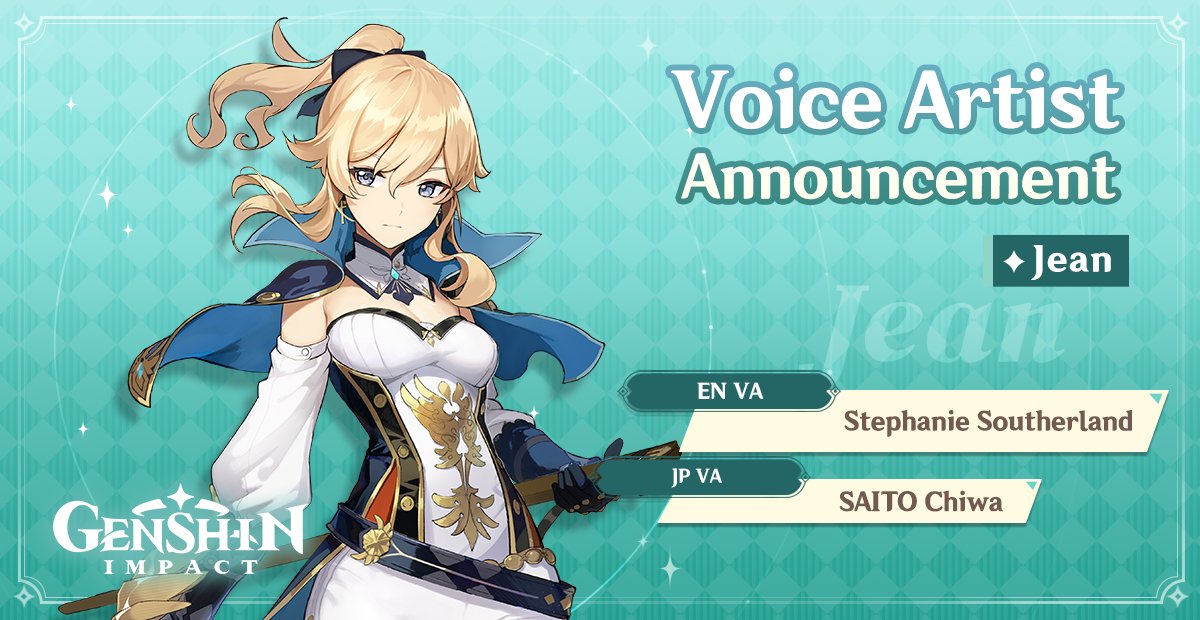 Kaeya – EN VA: Josey Montana McCoy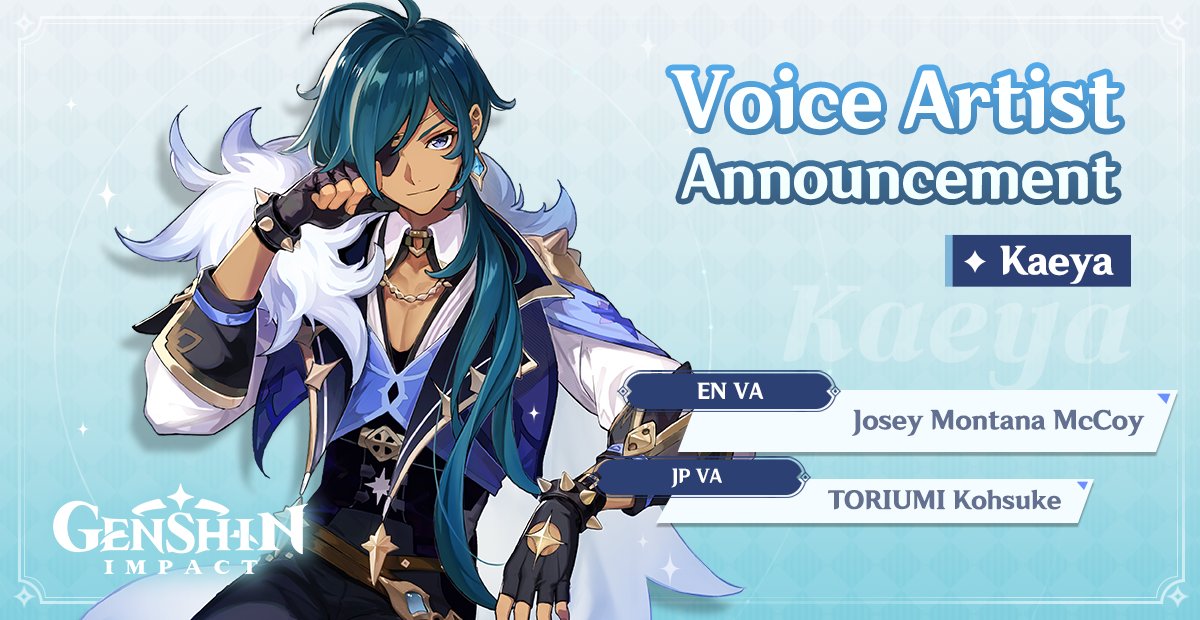 Lisa – EN VA: Mara Junot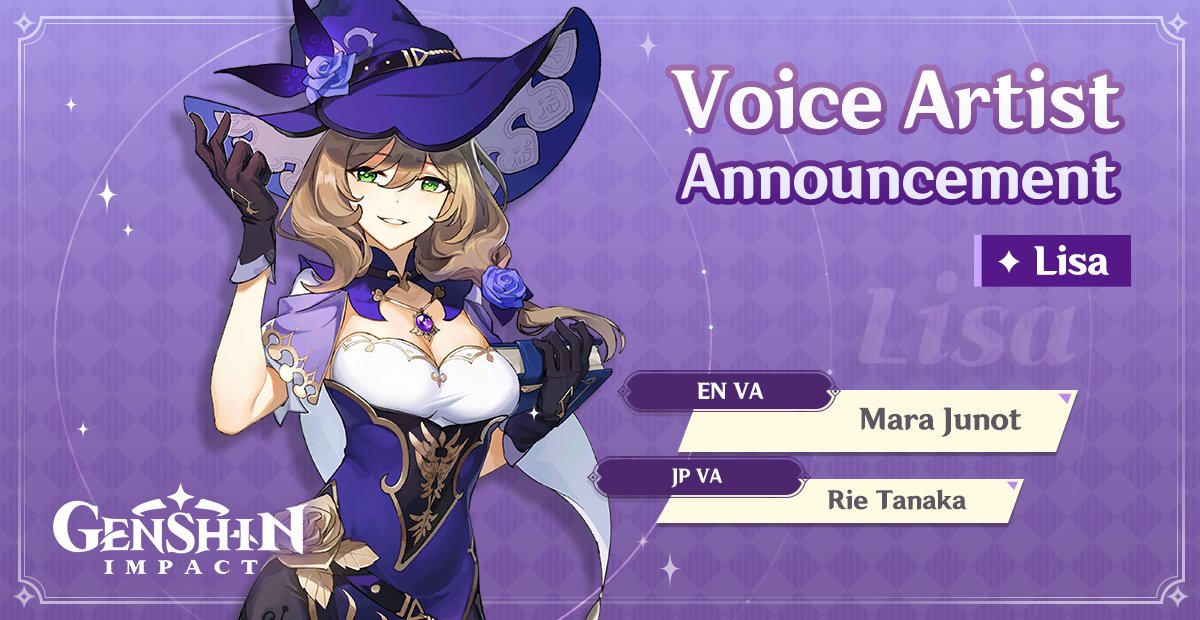 Barbara – EN VA: Laura Stahl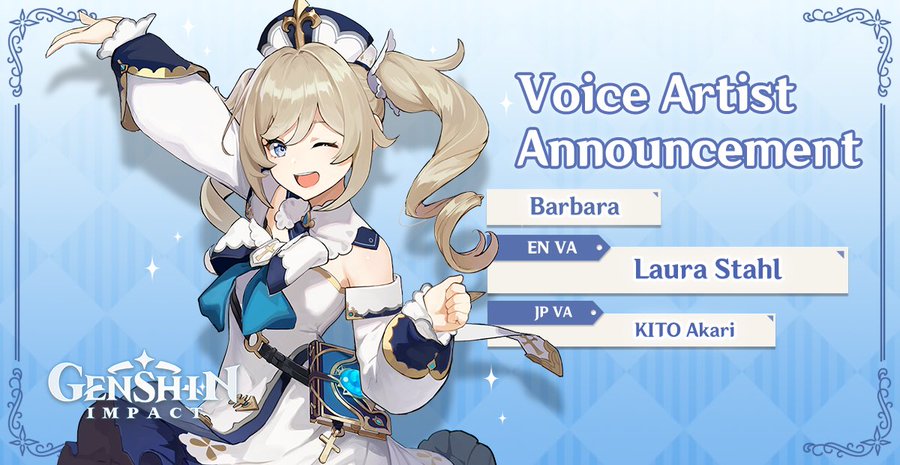 Razor – Todd Haberkorn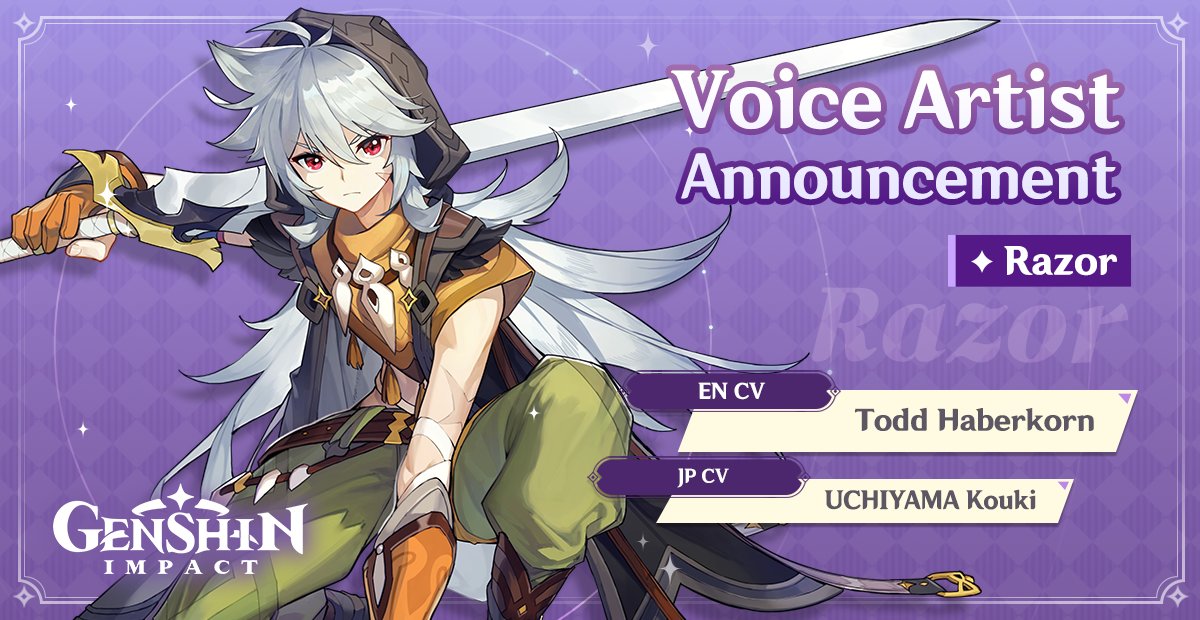 Venti – EN VA: Erika Harlacher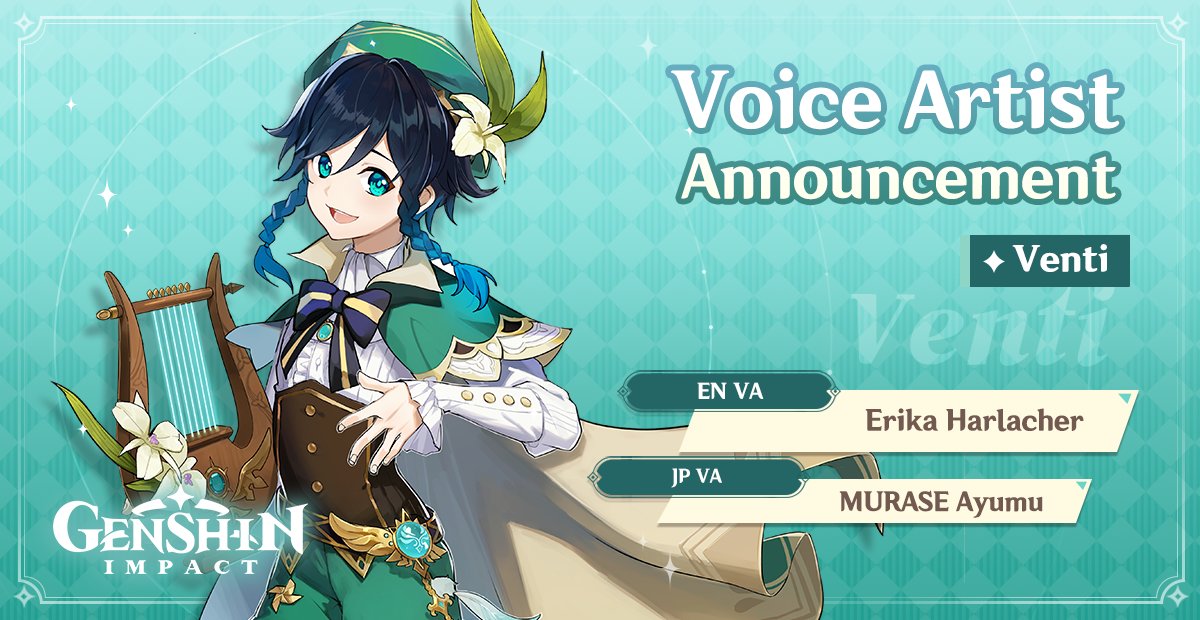 Diluc – EN VA: Sean Chiplock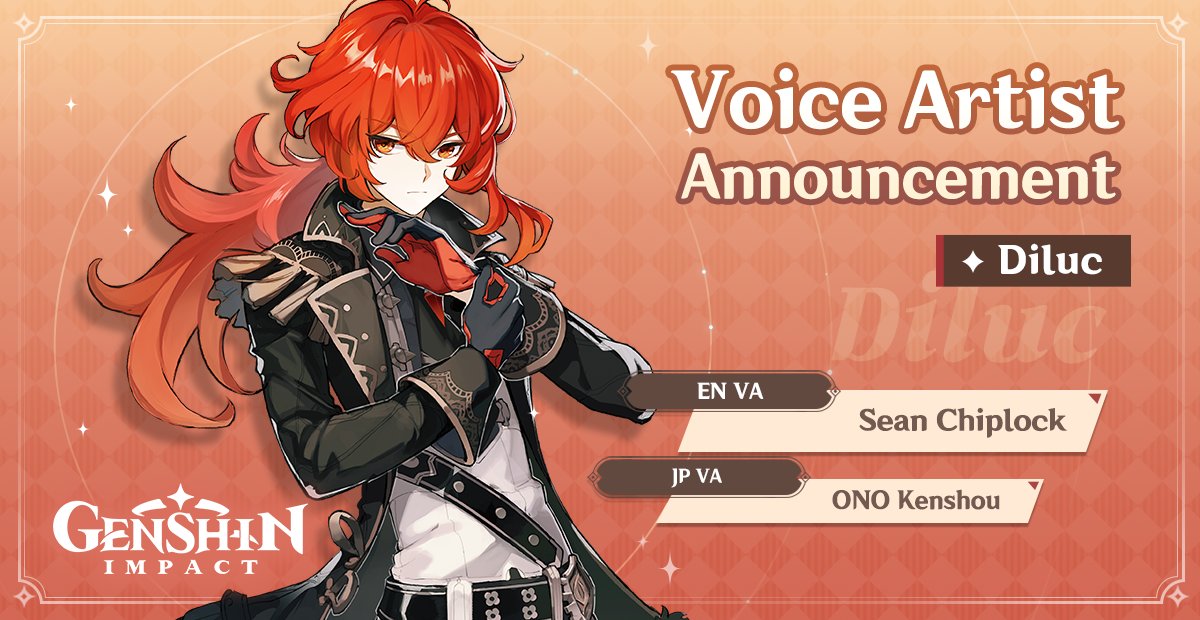 Beidou – EN VA: Allegra Clark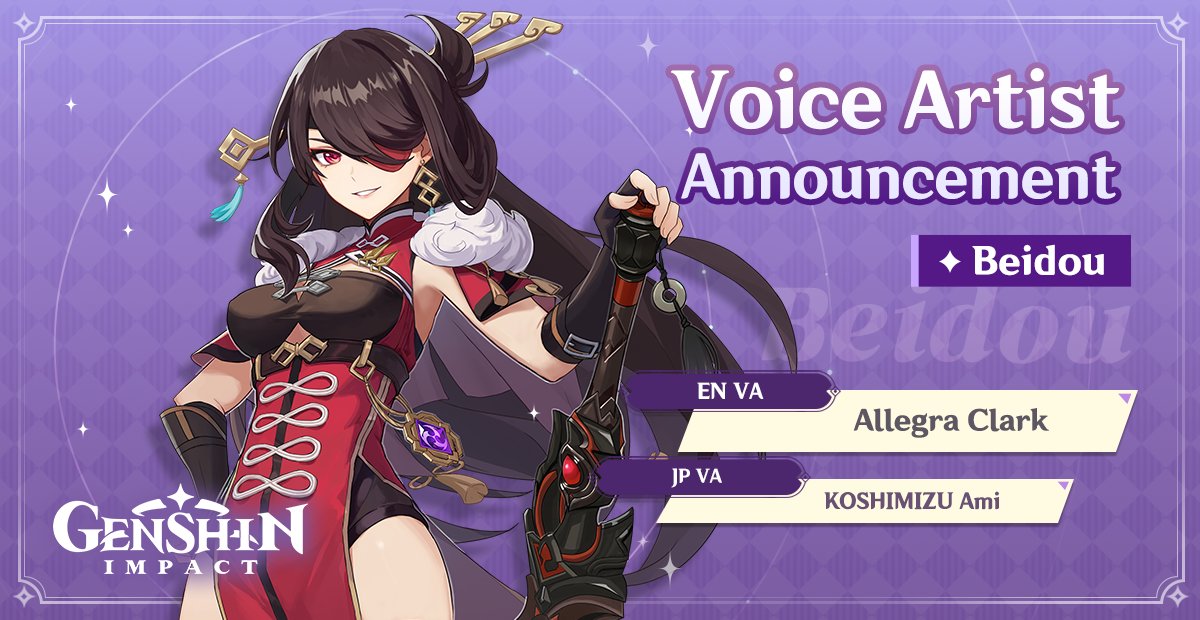 Xiao – EN VA: Laila Berzins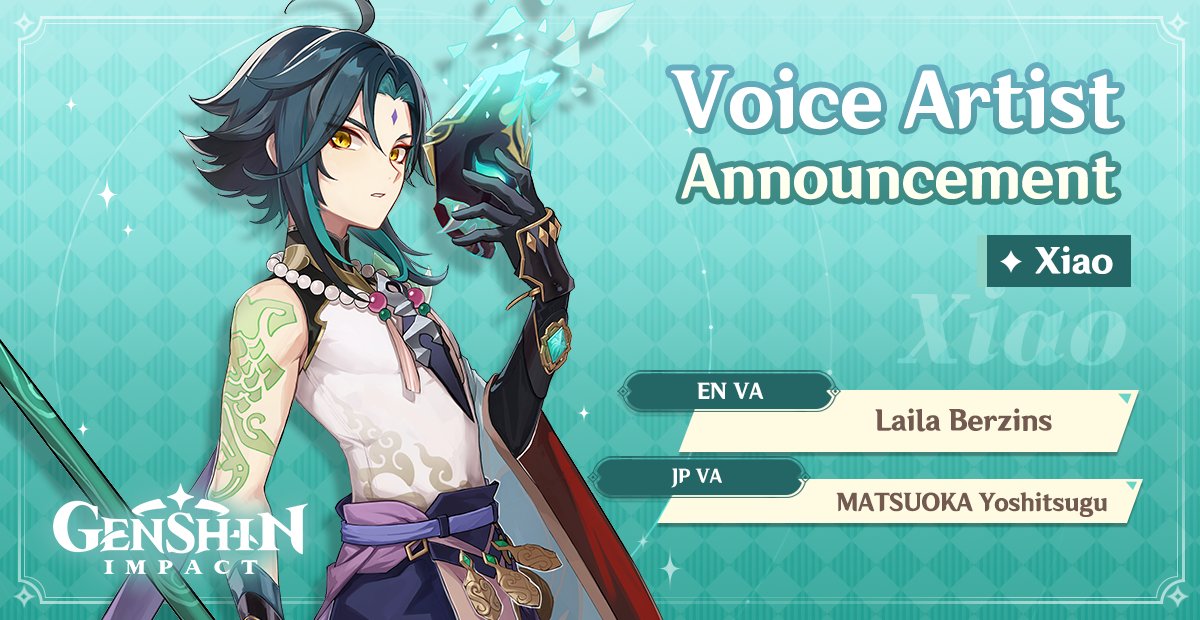 Ningguang – EN VA: Erin Ebers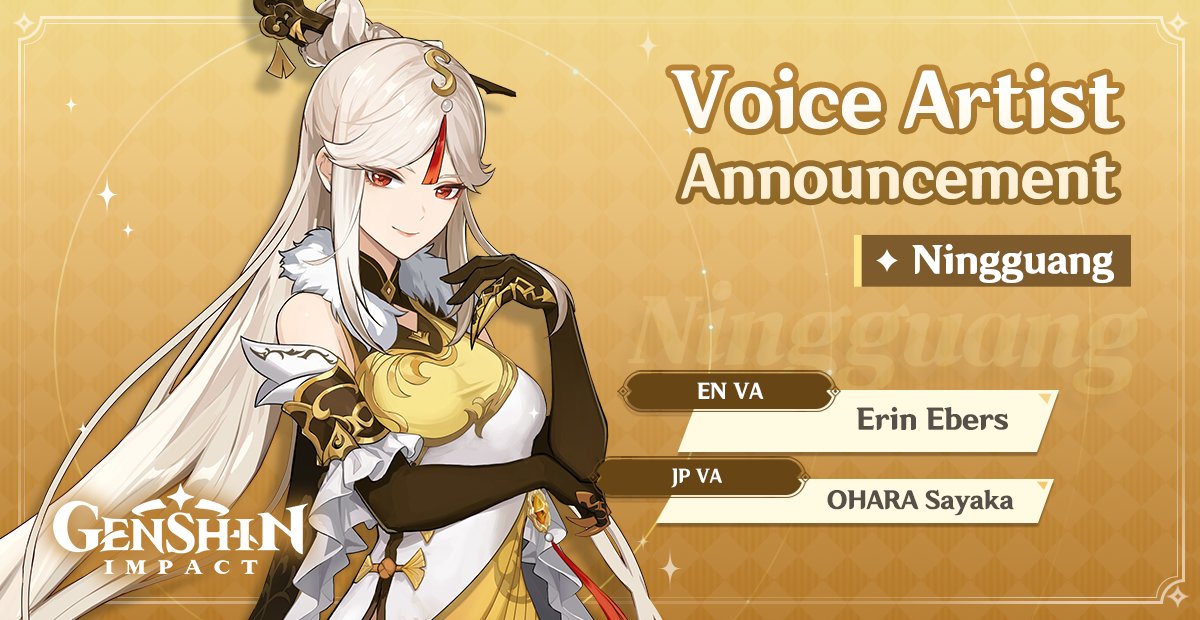 Xiangling – EN VA: Jackie Lastra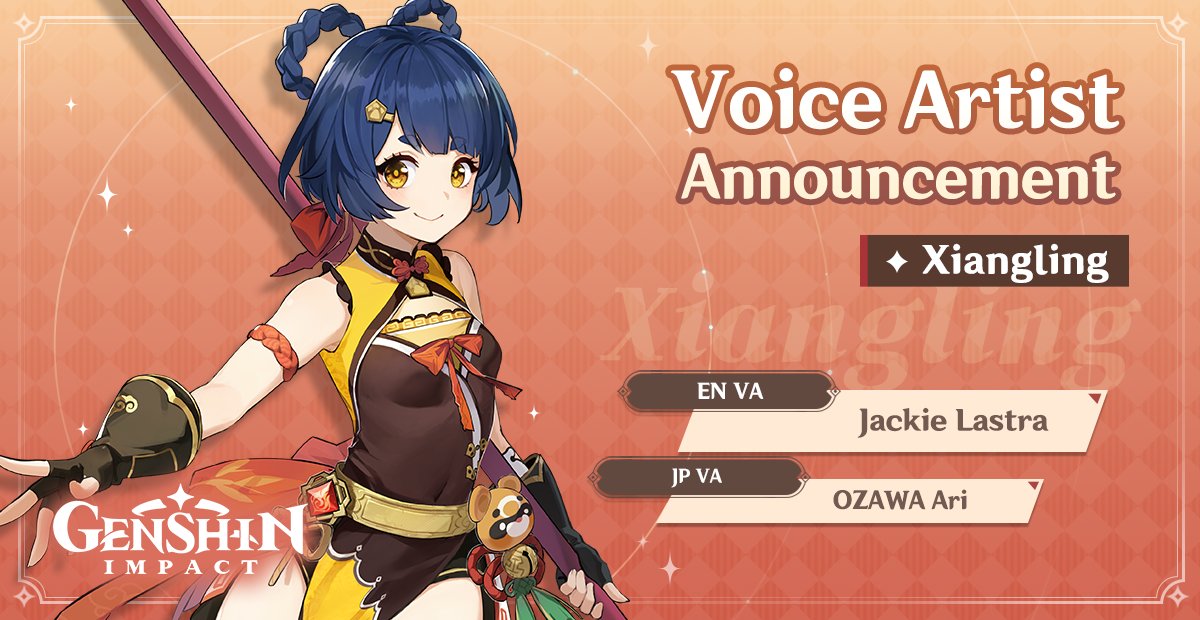 Klee – EN VA: Poonam Basu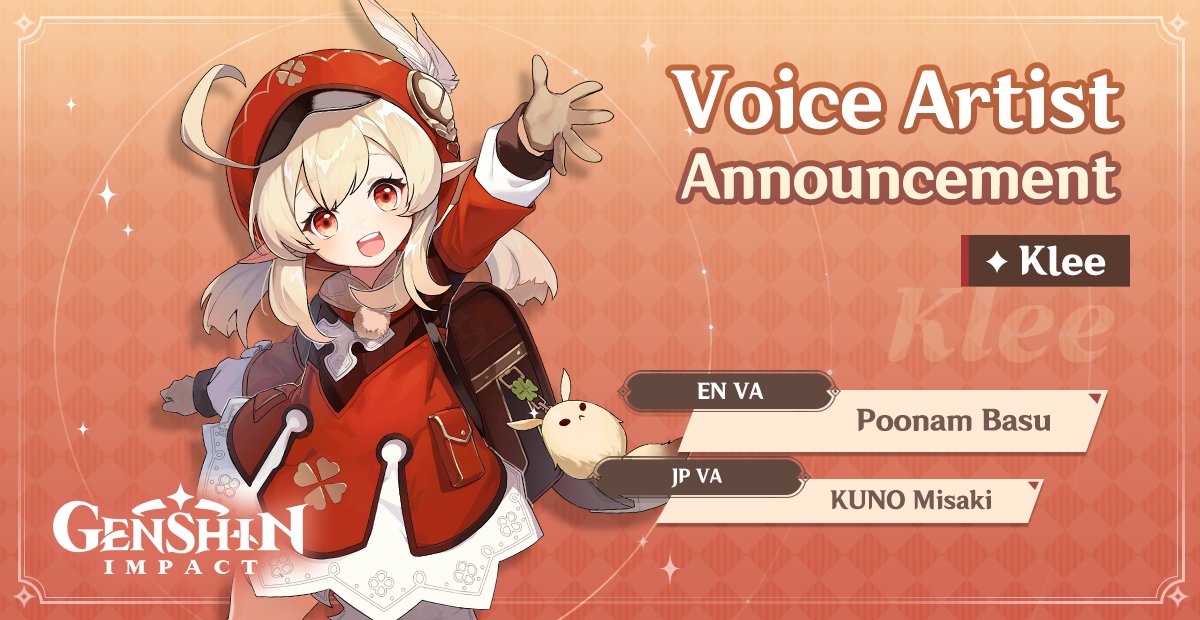 Bennett – EN VA: Cristina Vee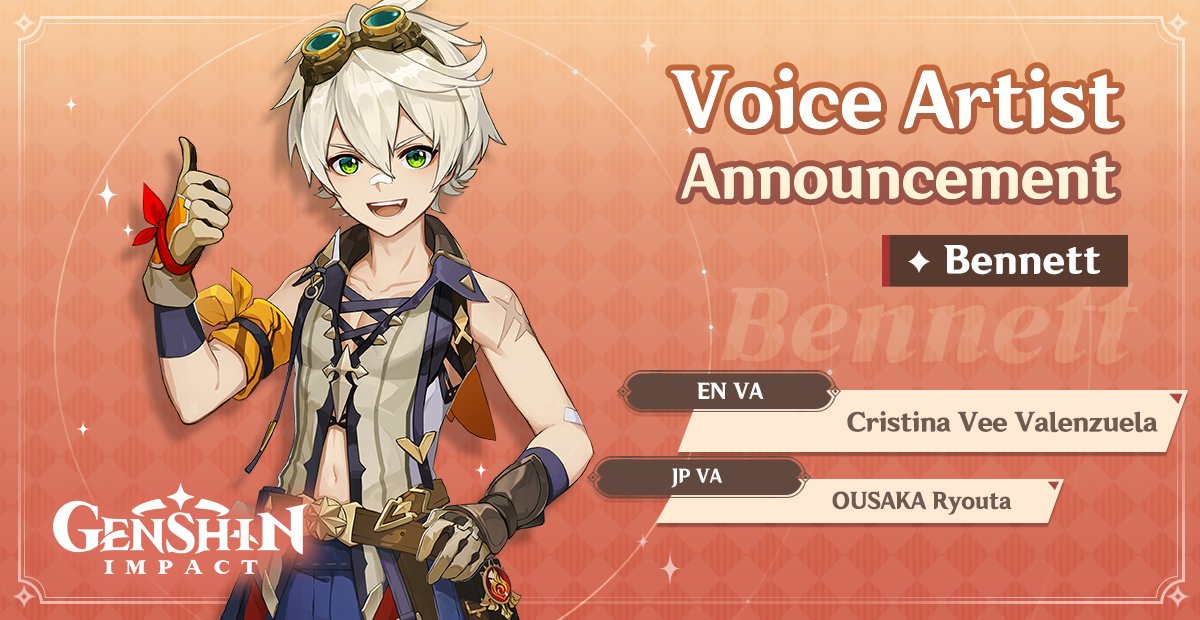 Noelle – EN VA: Laura Faye Smith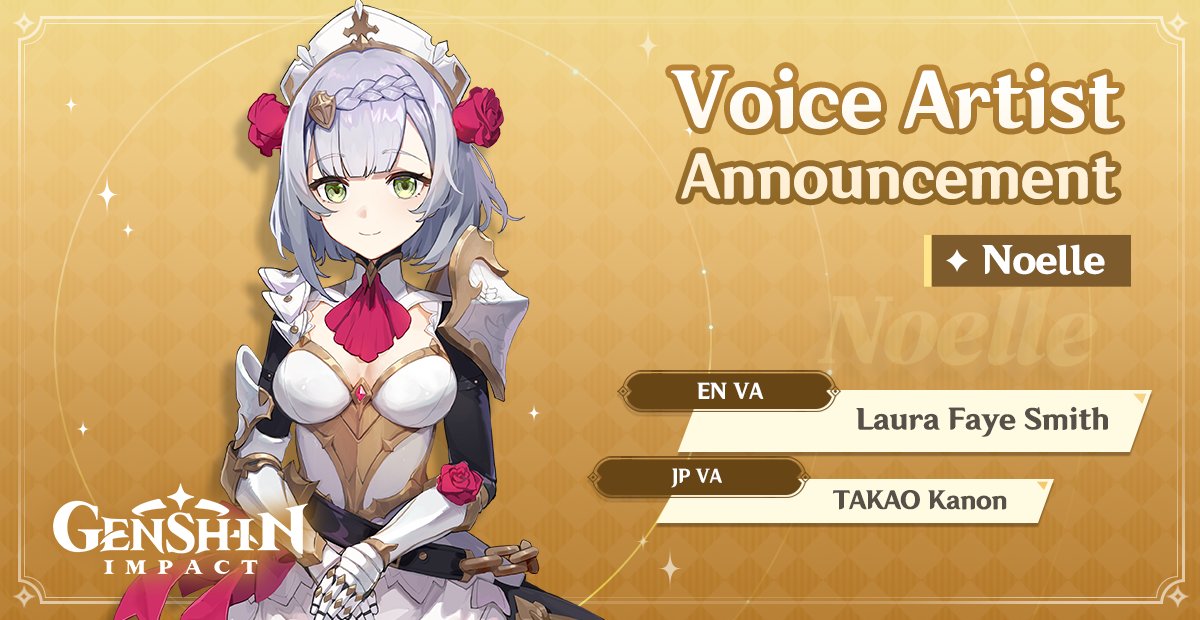 Fischl – EN VA: Brittany Cox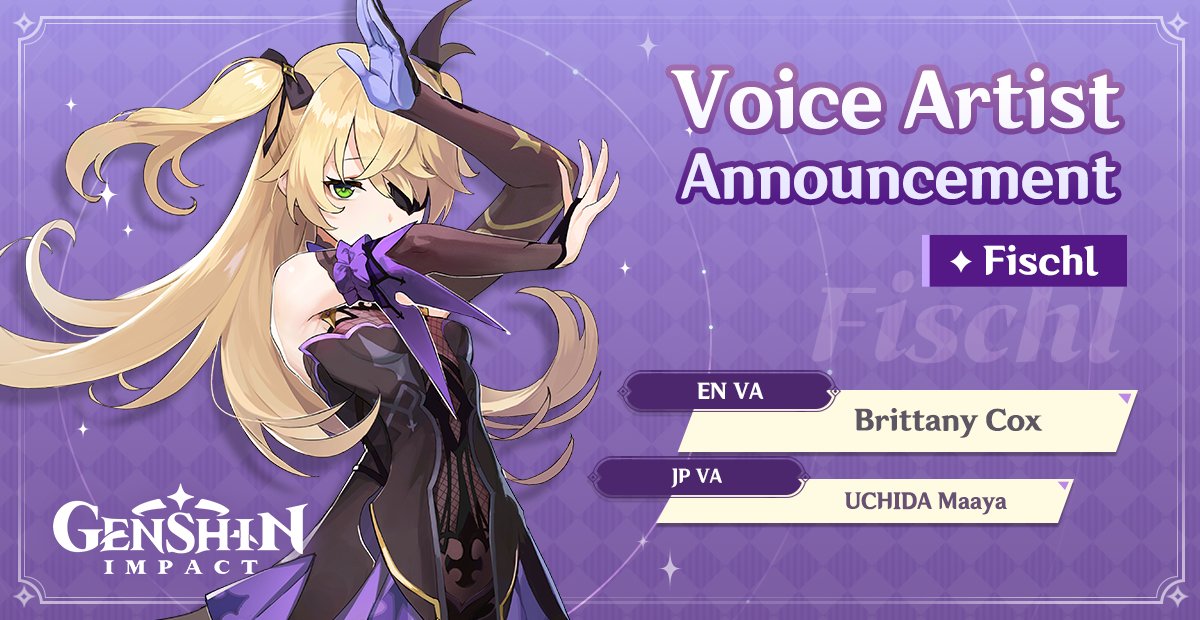 Xingqiu – EN VA: Cristina Vee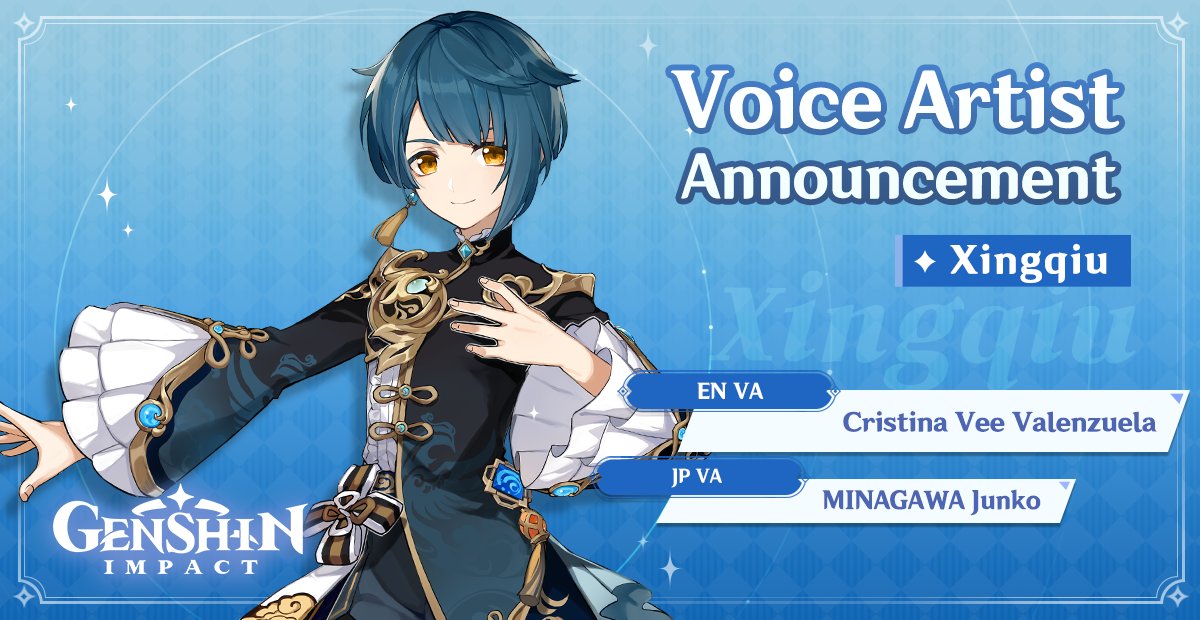 Chongyun – EN VA: Beau Bridgland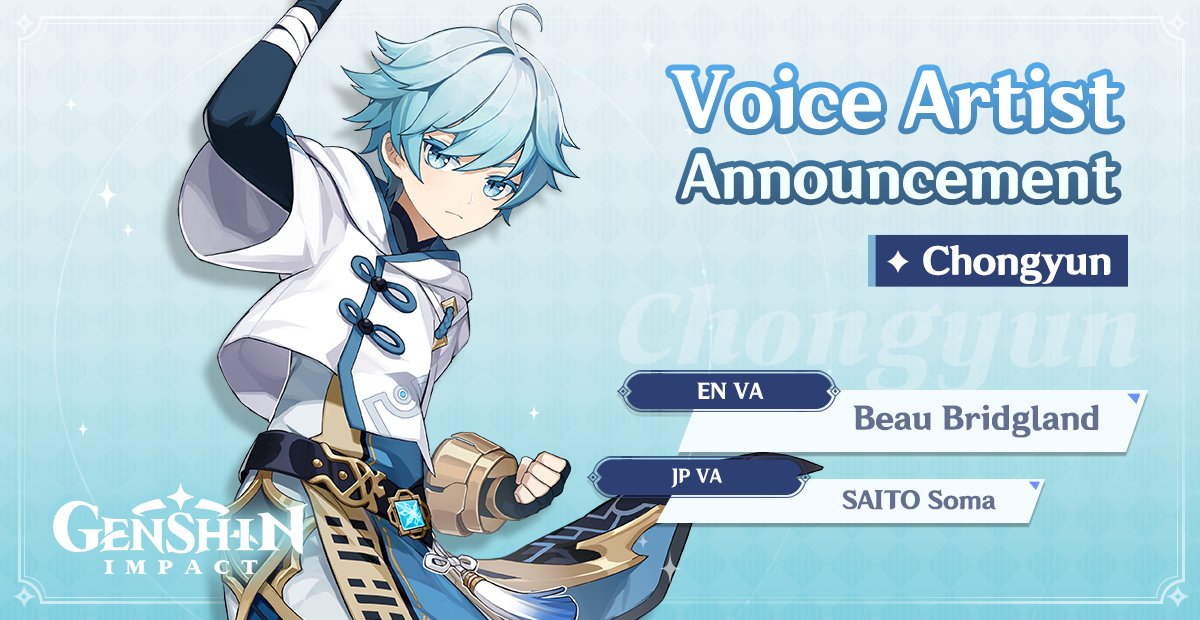 Sucrose – EN VA: Valeria Rodriguez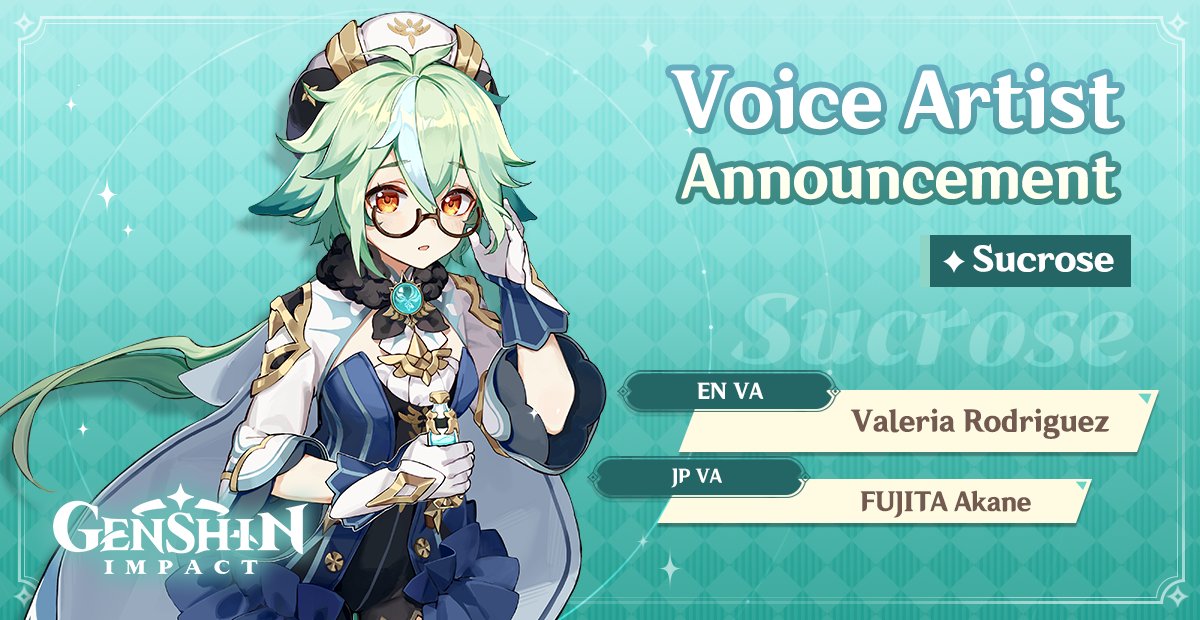 Dainsleif – EN VA: Yuri Lowenthal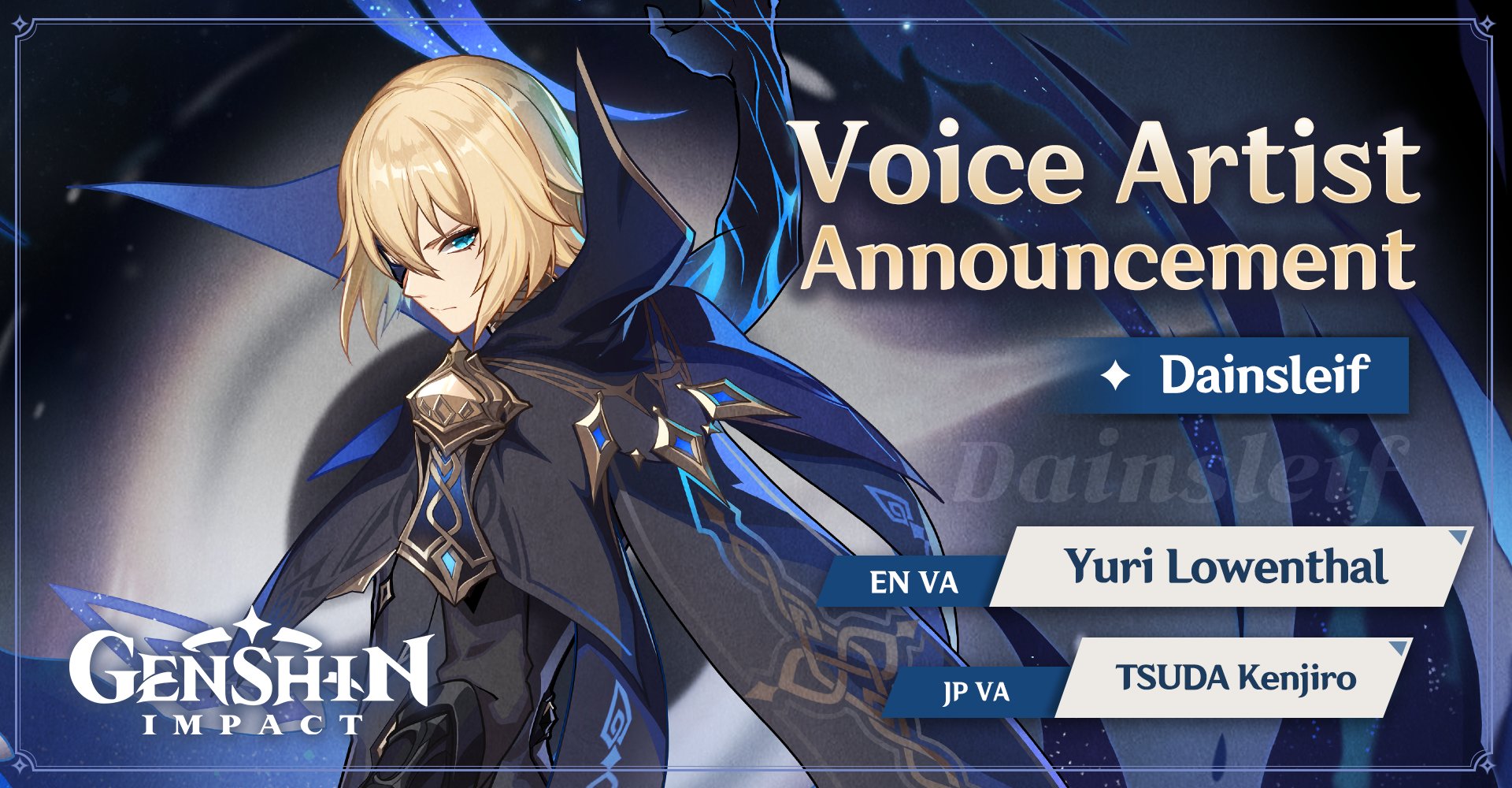 Mona – EN VA: Felecia Angelle
Keqing – EN VA: Kayli Mills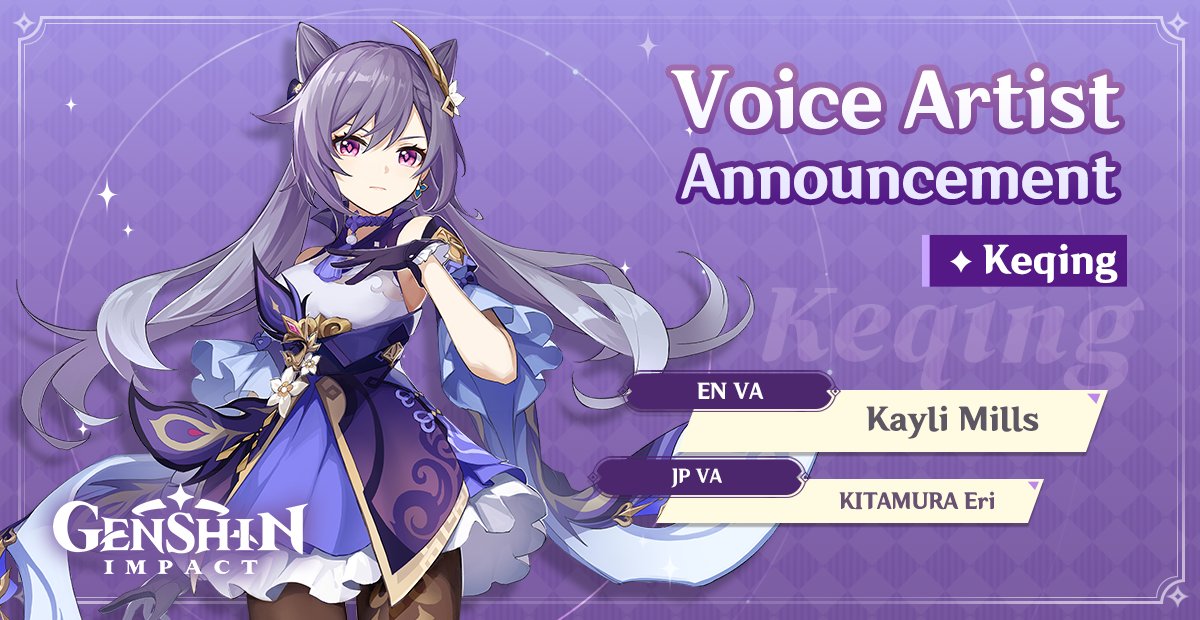 Tartaglia – EN VA: Griffin Burns
Diona – EN VA: Dina Sherman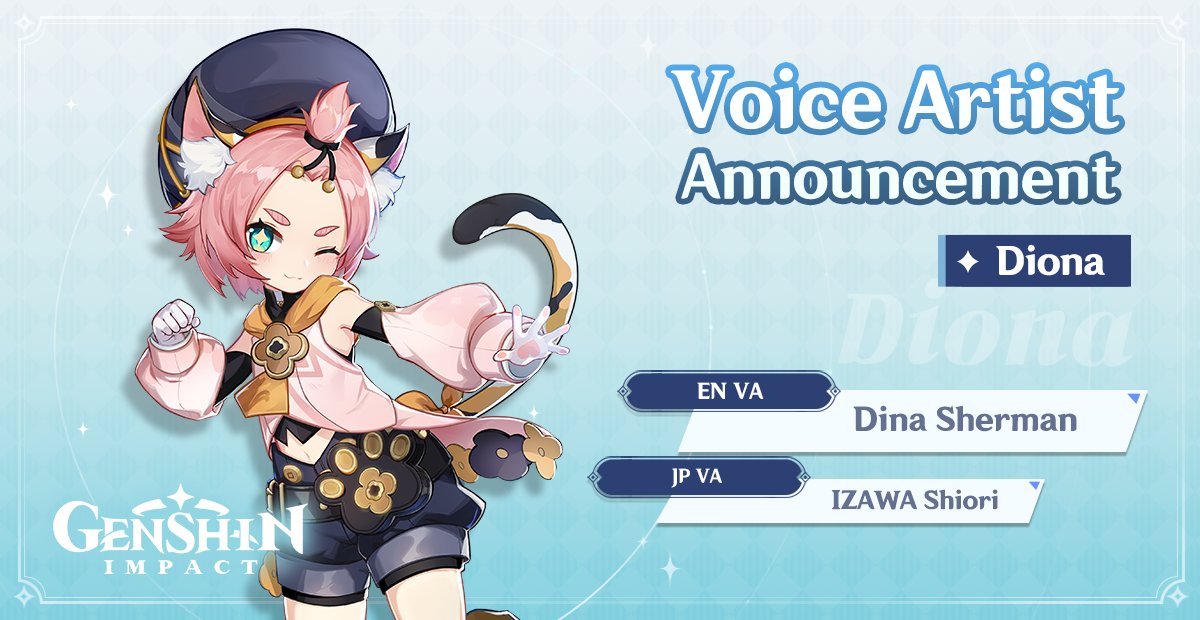 Aether and Lumine – EN VAs: Zach Aguilar and Sarah Miller-Crews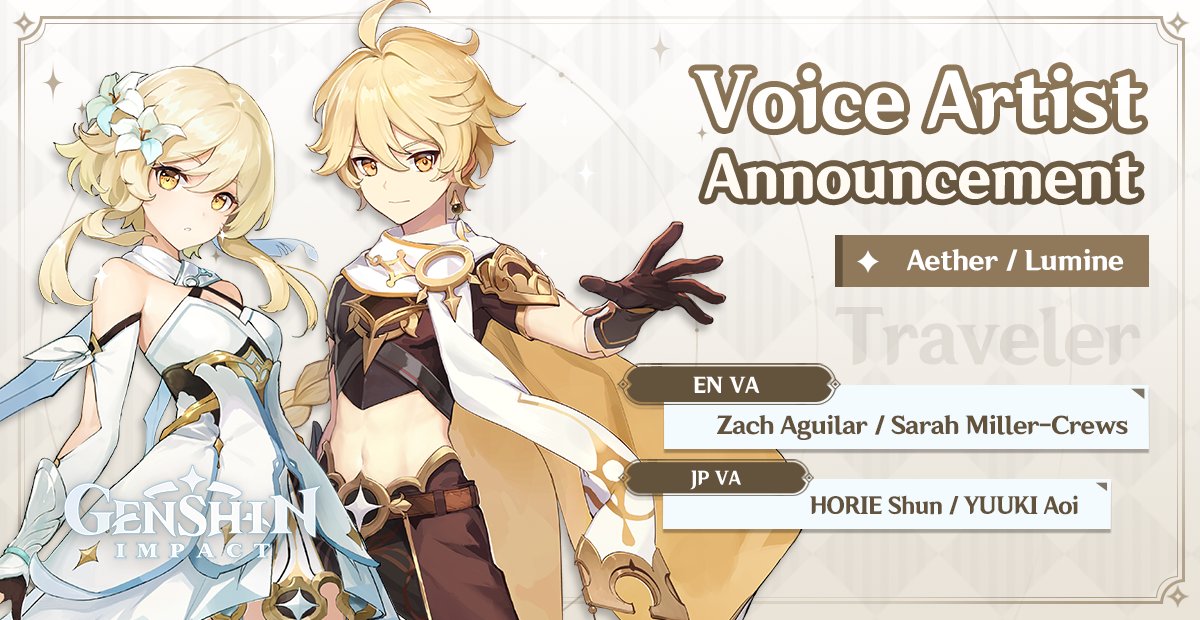 Paimon – EN VA: Corina Boettger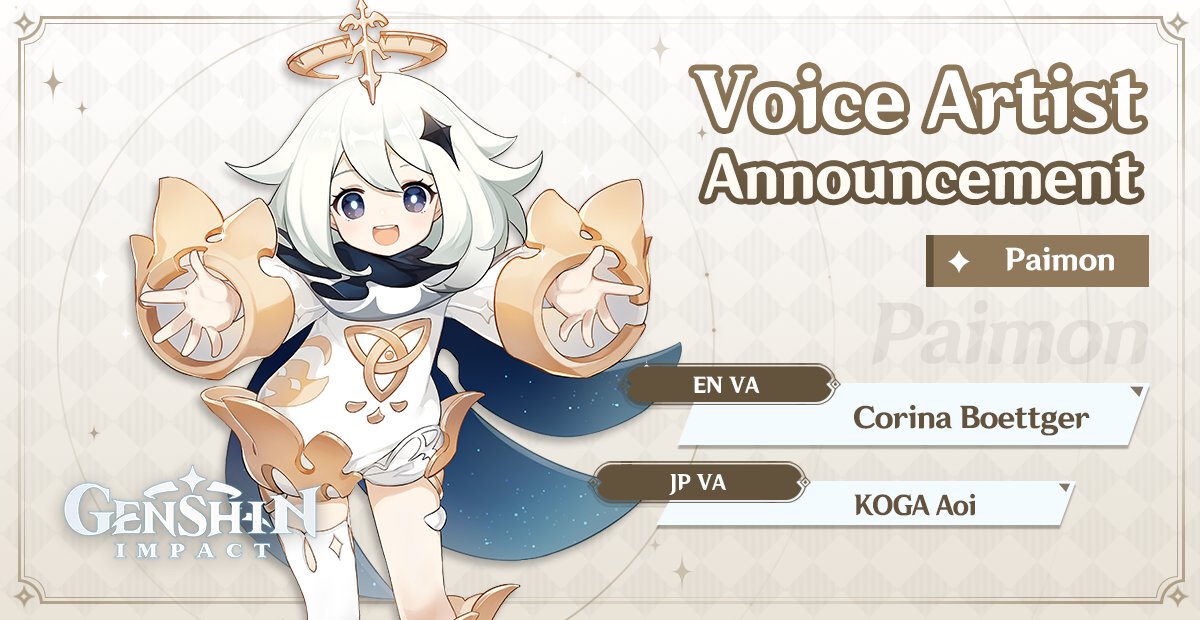 Boreas: Wolf of the North – EN VA: Jacob Craner
Oz: The Night Raven – EN VA: Ben Pronsky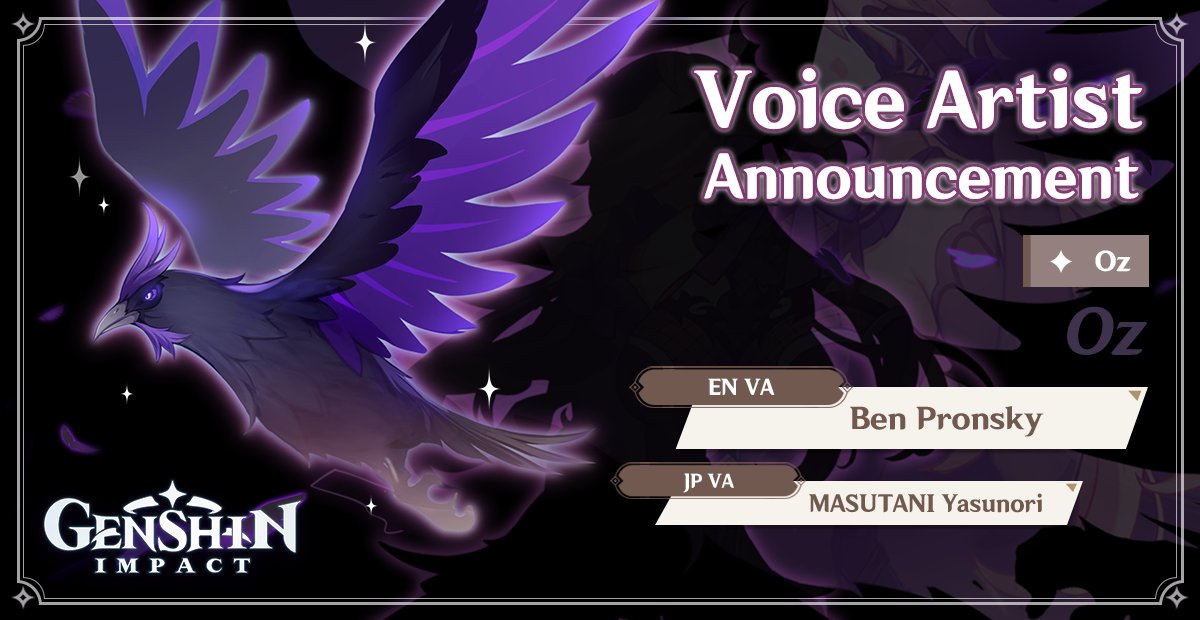 Zhongli – EN VA: Keith Silverstein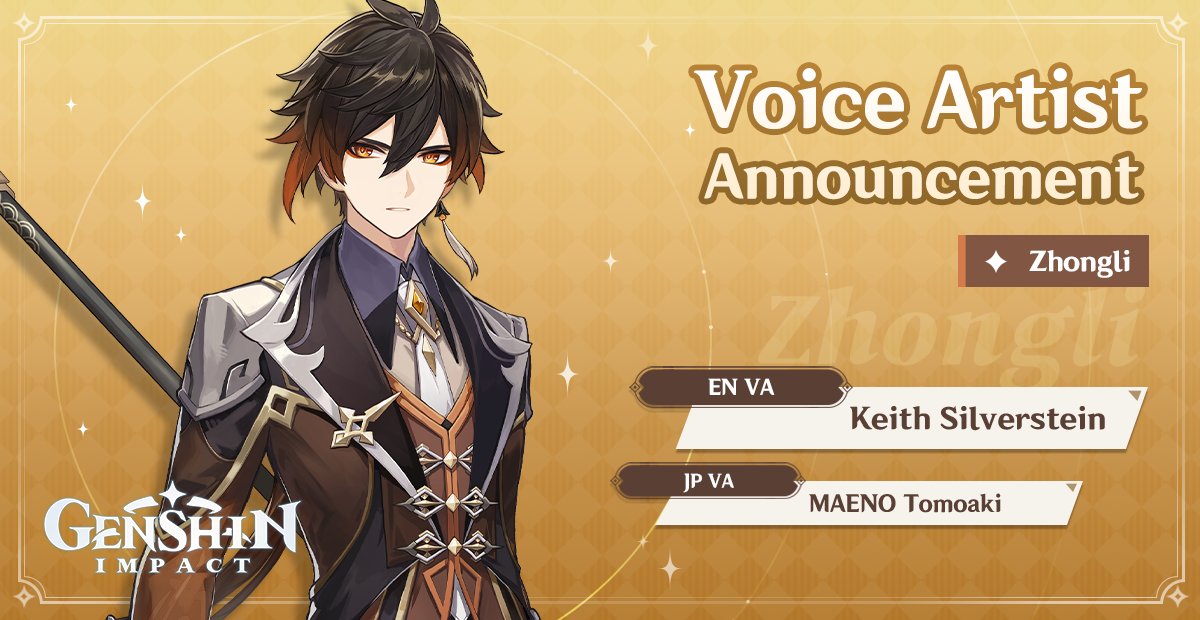 Xinyan – EN VA: Laura Stahl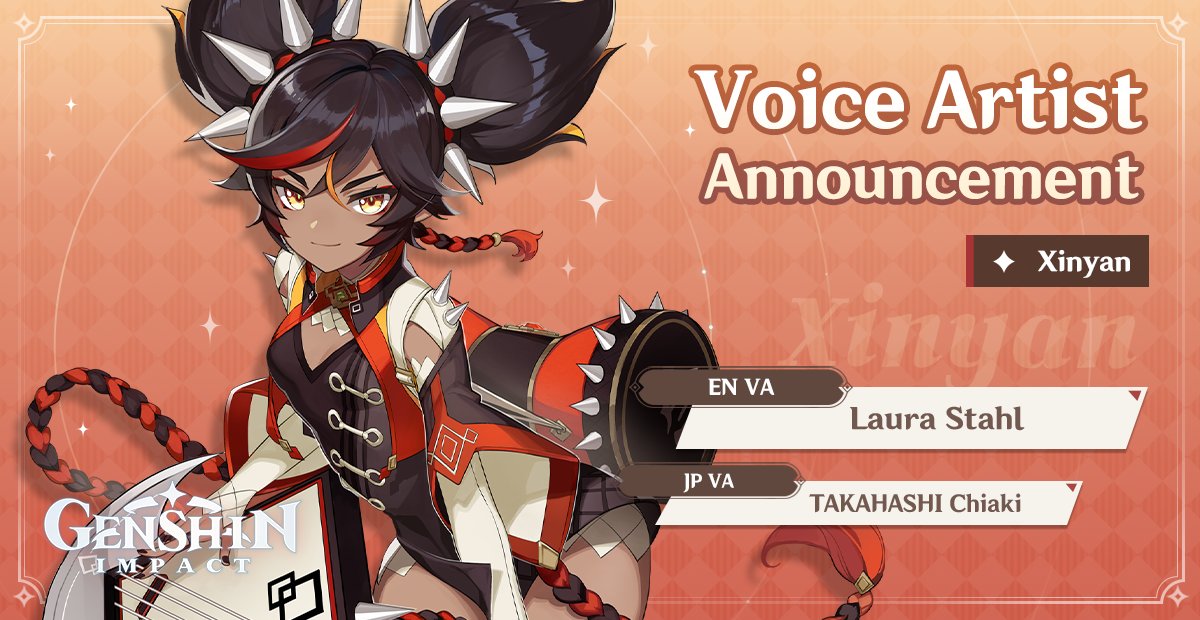 Albedo – EN VA: Khoi Dao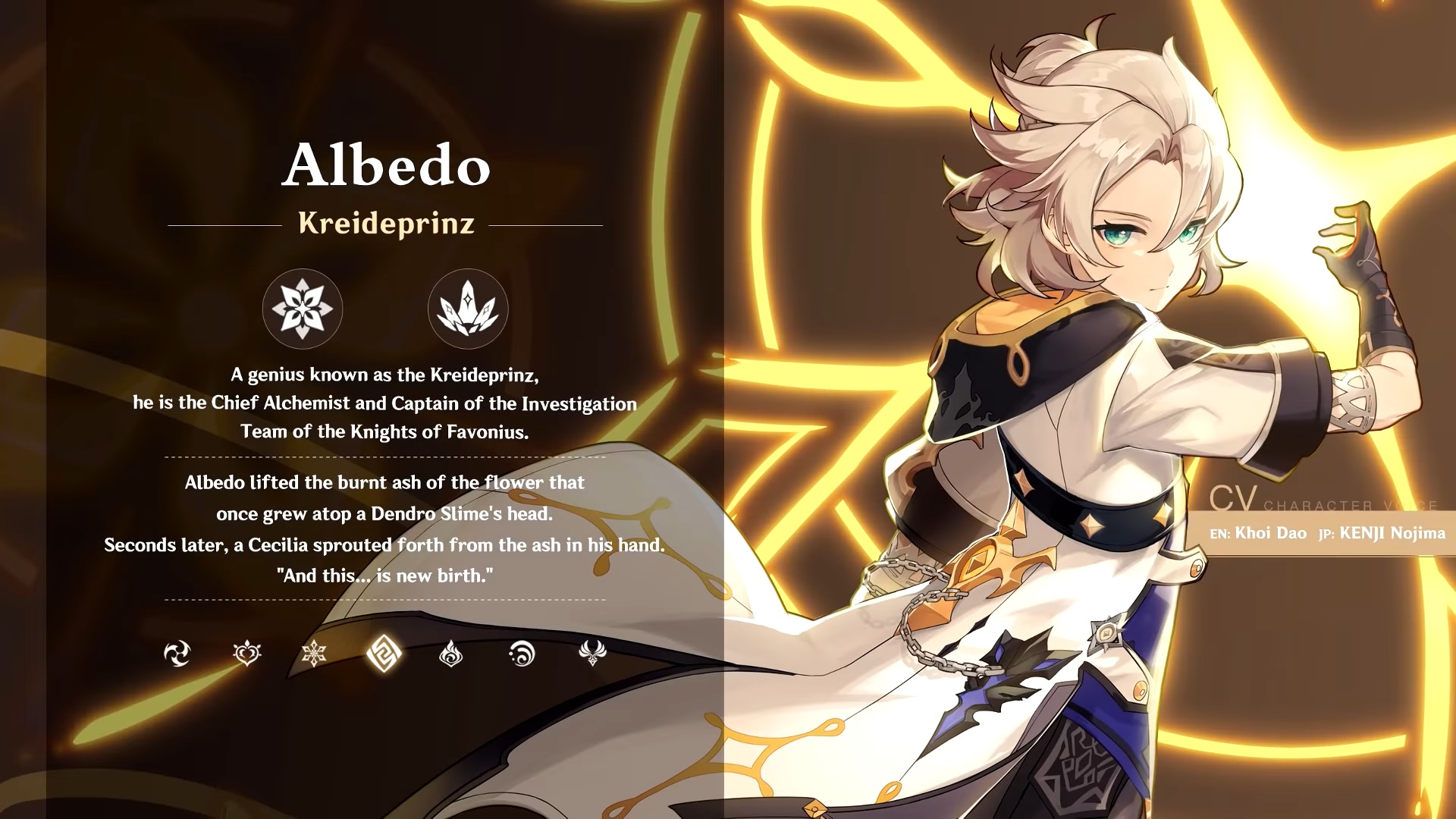 Ganyu – EN VA: Jennifer Losi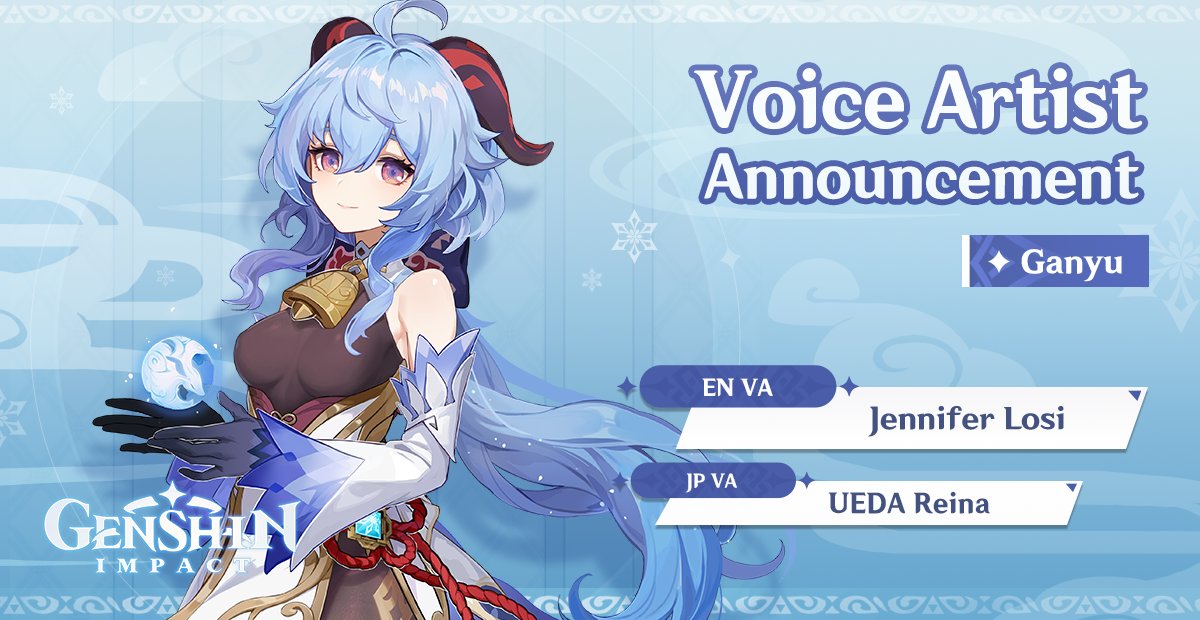 Hu Tao – EN VA: Brianna Knickerbocker
Rosaria – EN VA: Elizabeth Maxwell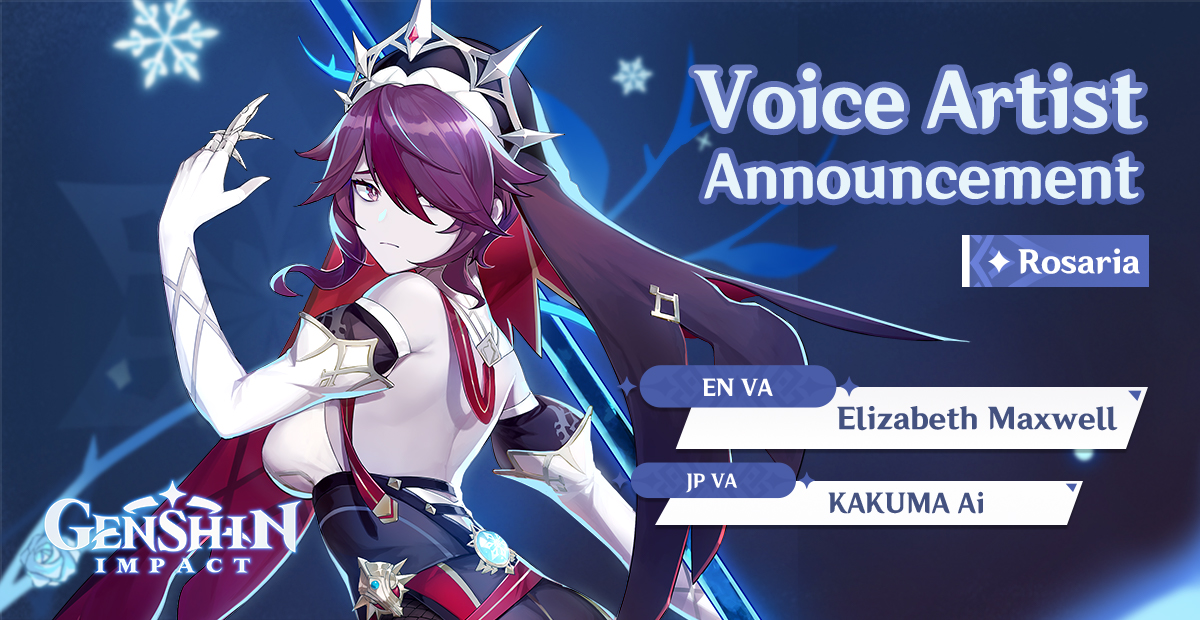 More members of the voice cast will be announced over time so be sure to keep up with the official Genshin Impact Twitter account. Stay tuned at Final Weapon for the latest gaming news and updates!