Nintendo has just released the new Minecraft DLC featuring the new fighter Steve for Super Smash Bros Ultimate! Players can now enjoy Steve/Alex/Zombie/Enderman with the new Minecraft World stage. Update 9.0 is out now in tandem with the Minecraft Steve launch. Additionally, the new Mii fighter costumes featuring Bomberman and Travis Touchdown should be out as well.
*Update* The Minecraft DLC features stage music arrangements by legendary composers such as Yoko Shimomura, Yuzo Koshiro and Motoi Sakuraba just to name a few! Here are images of the song list, courtesy of Nintendo Wire: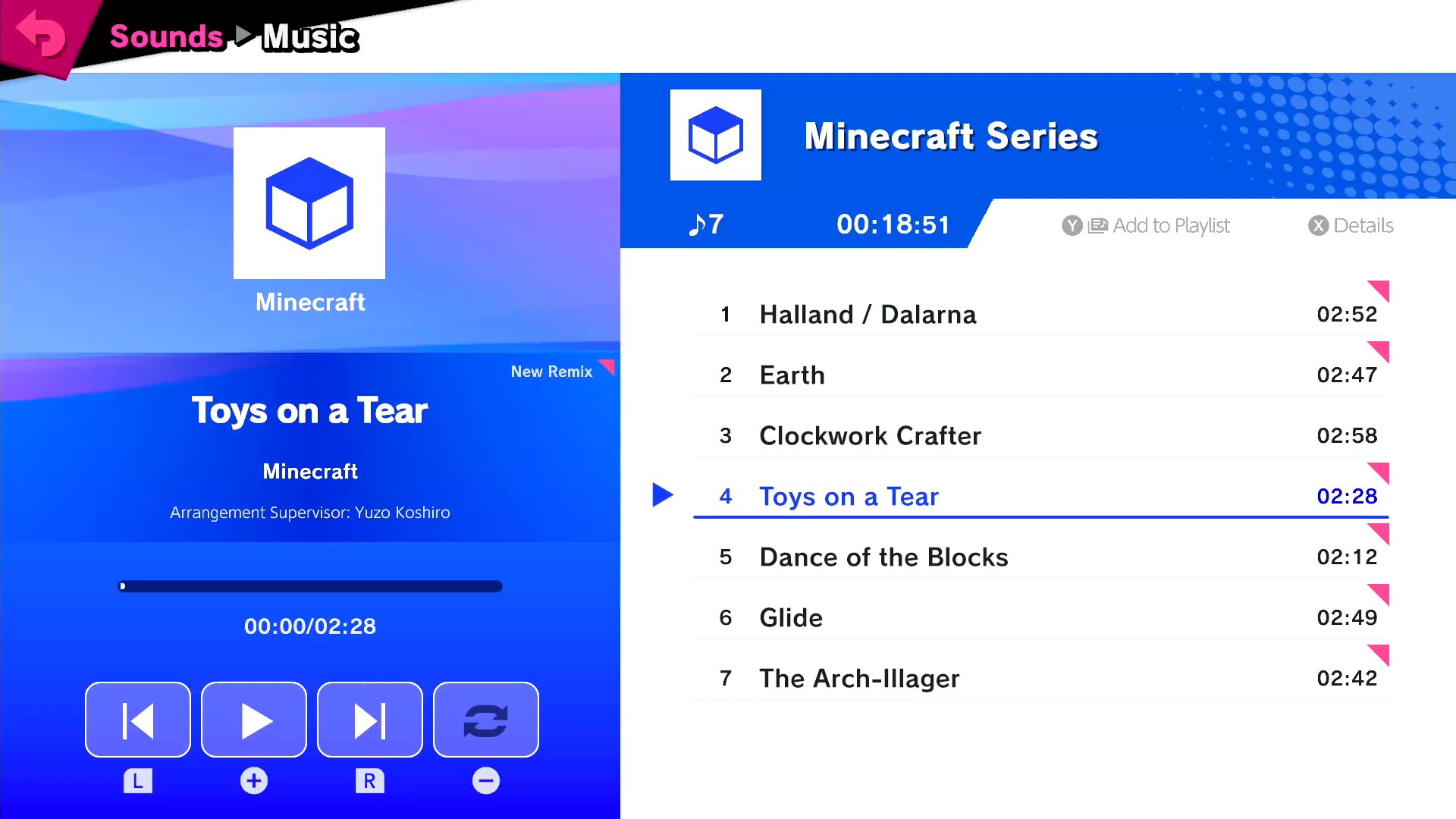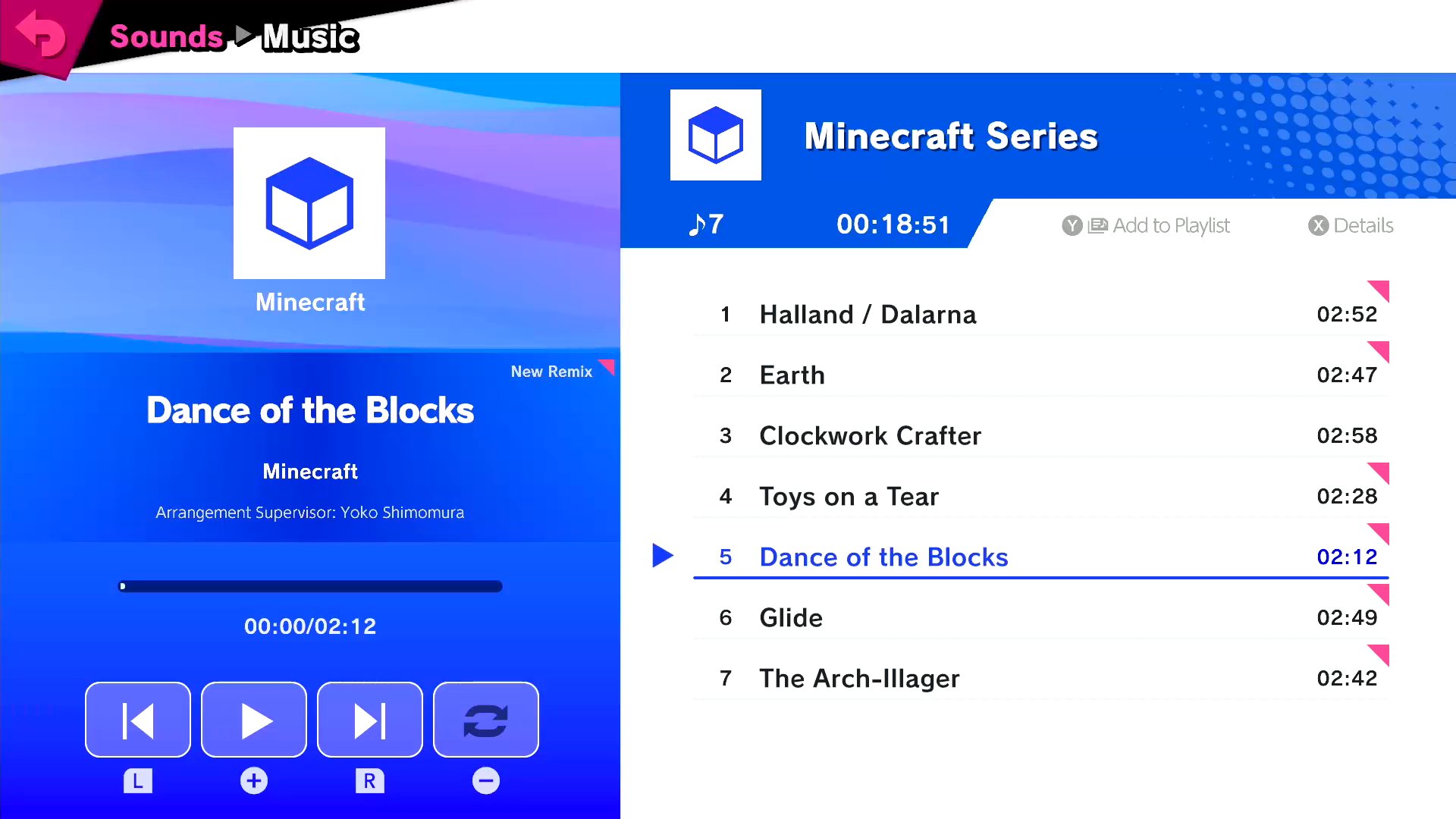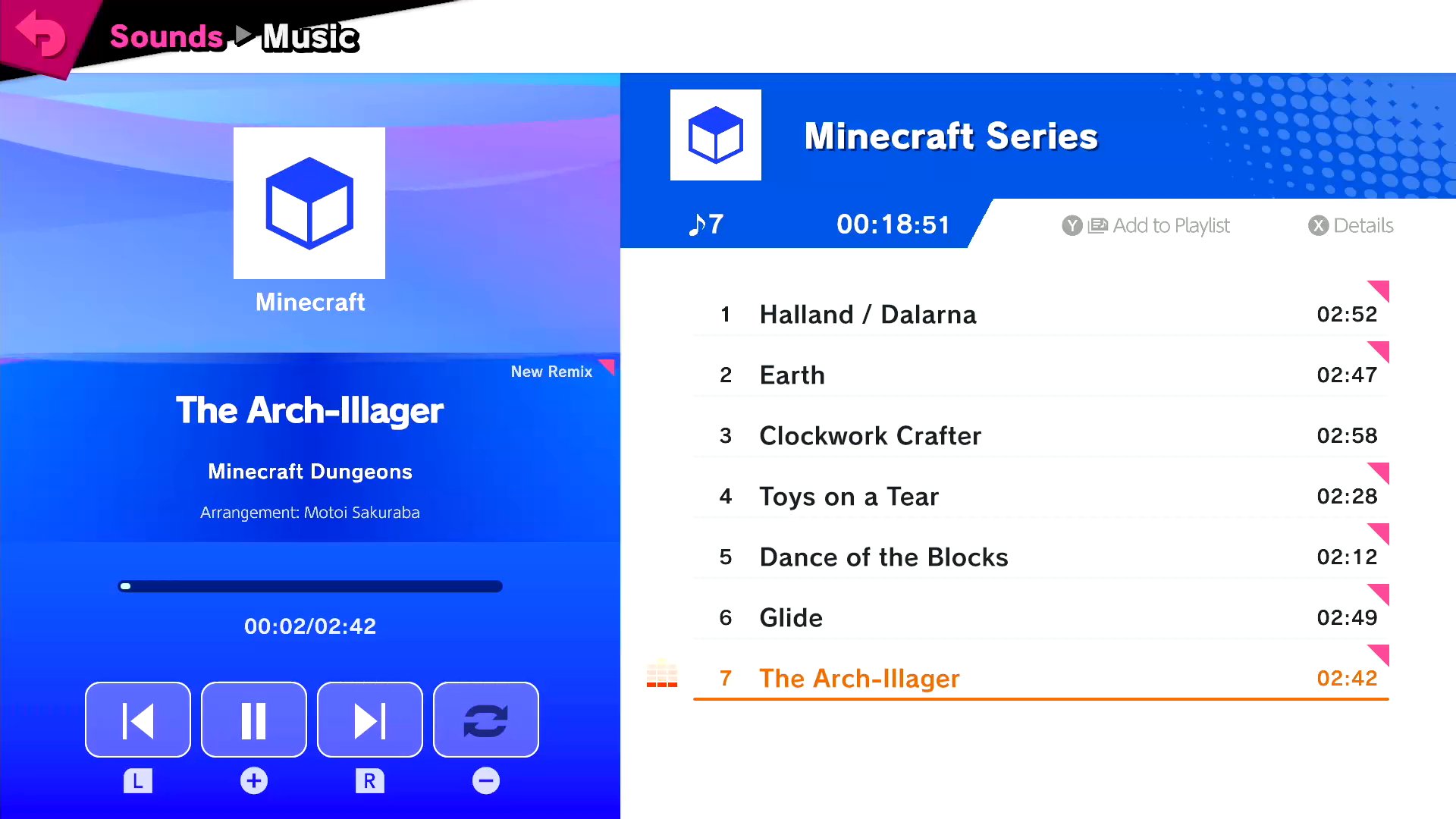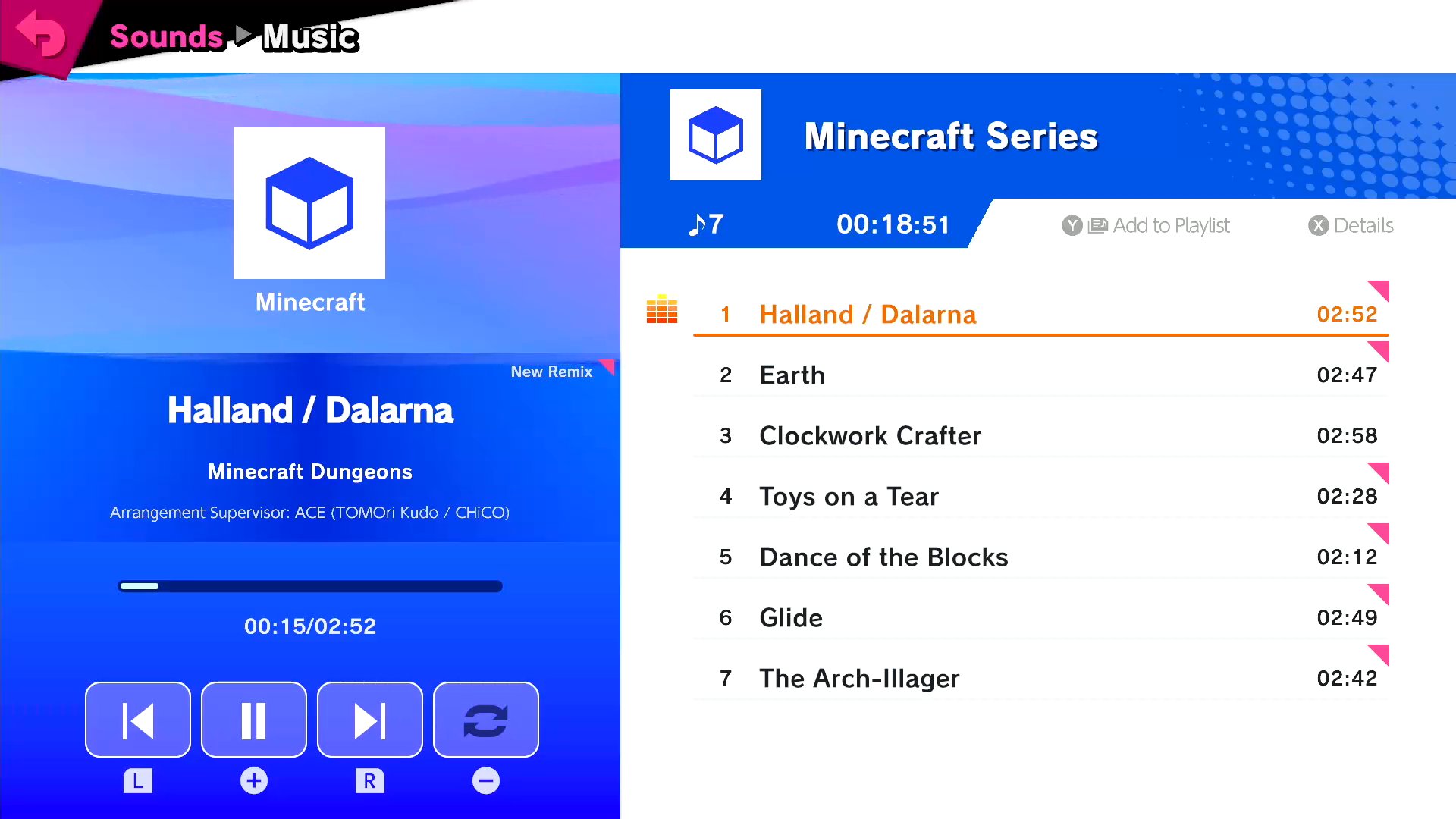 Stay tuned at Final Weapon for the latest Japanese gaming news and updates!